Recovering a Facebook page can be challenging. This is because it is tied to an admin's account and has no password, email address, or phone number specifically assigned to it. This is not to say it's impossible to recover your Facebook page if you've lost access to it. It just requires a little more work than recovering a Facebook account. If you're looking for how to recover a Facebook Page, this guide is for you!
Why You May Want to Recover a Facebook Page
The method used to recover a Facebook page will typically depend on how you lost access to the page. Some of the ways you could lose access to a Facebook page you manage include:
Cyber hack. Another person has administrative access to your Facebook page and a hacker takes over the person's Facebook account and removes you as an admin.
Bygone: You were recently employed to manage an organization's Facebook page. The person who created the page no longer works at the company, so you can't access the page.
Spite: You own a Facebook page and made other persons the page admins. On firing them, they decide to delete you as an admin, and you automatically lose access.
Buzz: Your business is popular, but since you didn't create a page for it, Facebook automatically did. Such a page is without an admin and is an 'unofficial' page. You can claim the right to the page and begin managing it.
How to Recover a Facebook Page
1. If a Hacker Took Over an Admin's Account and Removed You As an Admin
Facebook pages are only accessible through the admins' accounts. If you cannot access your Facebook page, chances are an admin's account was hacked and the page tempered with, hence your removal. You'd need to learn how to recover the person's Facebook account in such an instance.
Recovering a Facebook account is straightforward. Ask the person to visit the account recovery page or reset their password to regain access to their profile. Password reset is easy, provided the person can access the email address or phone number used to create the account. Once recovered, the person can add you back as an admin.
2. If a Hacker Removed You and Other Admins From the Page
If a hacker tricked you into releasing your page to them, and removed you and other admins, you could gain access with Facebook's help. You'll need to report the page to Facebook, claiming that someone else infringed on your property.
Follow these steps to recover your Facebook page.
Log into your Facebook profile on your desktop.
Head to 'Help Center.' You'll see this option under "Help & Support" when you click the drop-down menu in the top-right corner.
Alternatively, you can visit the help center directly at https://www.facebook.com/help and follow these steps:
Click on "Policies and Reporting" in the left tab.
Select "Intellectual Property."
Click the "Fill in this form" link.
Choose whether you're reporting on behalf of your organization, as the page's owner, or for someone else.
Fill out the form accordingly. Note: Your chances of recovering your page depends on the information you provide in the form.
Complete your electronic signature by entering your full name.
Finally, click submit.
Facebook will typically contact you via email within one-two business days, asking more questions to confirm your request.
After the process, you'll gain access to the page if Facebook is convinced that the page truly belongs to you.
How to Claim an Unofficial Page
If your business is popular and many people search for its page, Facebook could automatically create a page for it. You can claim the page and begin managing it by following these steps.
Log into your Facebook account and visit the page you want to claim.
You'll see an "Unofficial Page" tag on it indicating that it has no owner. If you can't find this tag, the page has probably been claimed by someone else.
You'll also see the "Is this your business?"tag on the page. Click the link.
A window will open asking if you want to merge the page with an existing one or verify it using documents.
Select your most preferred option and click Continue.
Based on your chosen option, you'll be required to merge the page with an existing one or provide documents for verification.
Respond to Facebook's request as prompted.
Once you've completed all the required steps, you'll wait for a period while Facebook processes and confirms your request. The page will be yours if the information you provided is verified as correct.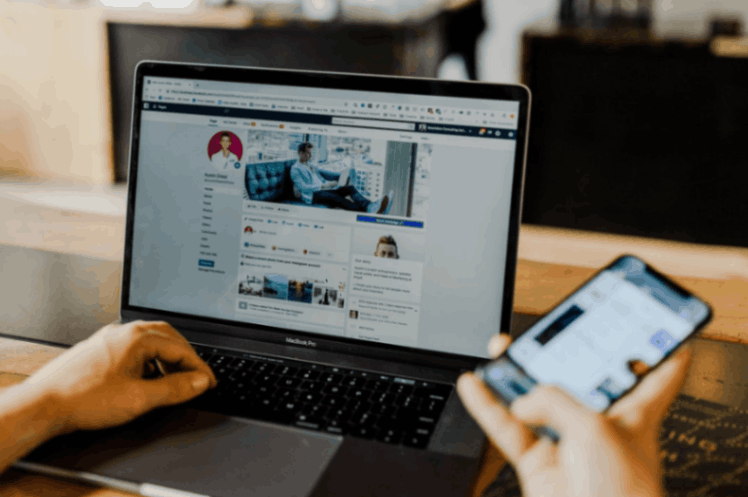 Wrapping Up
Recovering a Facebook page is complex but not impossible. You don't want to begin building a page from scratch, the reason why you should try recovering your page, no matter the effort required.
If successful, the entire process will be worth it. Regaining access to your Facebook page might be essential to keep your business afloat. No need to worry, a recovered Facebook page will function in the same manner as it did before the hack. This guide discusses how to recover a Facebook page.
Frequently asked questions
How do I send an email to Facebook support?
You may also email Facebook's general support email at support@fb.com.
How can I recover my FB account and password without phone number and email?
How can I get my old Facebook account back without password?
Make sure that you are able to access the email associated with your account. Tap Forgot Password? Use Search to search for your account. Choose the email address, mobile phone number, full name, or username associated with it. Follow the instructions on the screen.
How can I recover my Facebook page?
Navigate to the profile of the account that you want to recover.
Find Support or report profile, then tap More below the cover photo.
Tap Something Else, and then Tap Submit.
Tap Recover this account, tap Submit, and follow the steps described in the following paragraph.
How do I claim ownership of my Facebook page 2022?
No admin for a Facebook page can be claimed by clicking the 'Is this your business' link on a page without admin. Whether you receive an official business phone call from your official company phone number or you must submit documents to prove that you own a Facebook page, you must either respond to this call or submit a business document.
Why has my Facebook page been deleted?
Facebook pages are deleted most often because they do not adhere to Facebook's Competition and Promotion Guidelines. Facebook competitions are extremely popular and very common. The most important thing to remember is that they must be managed correctly.
Why can't I access my Facebook?
If you're having trouble logging into your Facebook account from your Facebook app: Make sure you have the latest version of the app or delete the app and then reinstall it. Try logging in from a mobile browser (such as Safari or Chrome).
How do I regain access to my Facebook business page?
Select Business Settings
Click Pages below Accounts.
Click on the blue Add dropdown button.
Request access to a page.
Please enter the Facebook Page name or URL.
You can choose which permissions to use by turning them on.
Click Request Access
How do I contact Facebook about a problem with my account?
The bottom right corner of Facebook shows the text. Let's scroll to the bottom and click Report a Problem.