Facebook is an excellent platform for promoting your business and connecting with potential clients. But the forum is open to all, and fraudsters prey on this. No doubt, Facebook takes measures to keep its users safe from cybercriminals. Still, you can help curb the problem by reporting suspicious or fraudulent profiles and pages. If you want to know how to report someone on Facebook, this guide is for you.
Facebook's security team makes it easy to report fraud so that you can do this without any hassle. In this guide, you'll learn how to report suspicious messages, inappropriate or abusive content, and fraudulent profiles and pages on Facebook.
How to Report Someone on Facebook
Businesses have been using Facebook to reach their target audience for years now. Individuals also use this platform to connect and interact with friends and families. While Facebook has many benefits, there is an increased number of cyber criminals aimed at misleading and manipulating people on the platform.
Knowing how to report suspicious or fraudulent profiles, pages, or content on Facebook is essential. This will help the Facebook security team take such profiles down, saving others from being scammed.
How to Report a Facebook Profile or Page Pretending to Be Someone Else
You can report a profile or page impersonating you or someone you know by following these easy steps.
Head to the impersonating page or profile.
Tap on the dots below the cover photo.
Pick the "Find support or report" option to report the person.
Select the reason why you're reporting the person.
If you want to block the page or profile, select the "Block" option.
How to Report Inappropriate or Abusive Content (e.g., Hate Speeches, Nudity, and Threats)
Click on the three dots in the top right corner of the post.
From the options, select "Report post."
Select the reason why you're reporting the post.
Click on "submit."
How to Report a Suspicious Message
If you're constantly getting messages that make you uncomfortable from a profile or page, you can do any of the following:
Go to Messenger and open the message from the person.
Click the settings icon in the top right corner.
Select "Report" and choose your reason for reporting the profile.
Click on "Submit."
If you want to block the person, select the "Block" option.
Select "Block messages and calls" if you want to stop receiving messages or calls from the person.
Pick "Block on Facebook" to delete the person as your Facebook friend. By selecting this option, the person will also be blocked on Messenger.
How to Report a Fraudulent Advertisement
Navigate to the Facebook Help Center.
Head to the "Interacting with Ads" page.
Click the option "How do I report an ad I see on Facebook?"
You'll see a description of what constitutes a suspicious Facebook ad.
Click the link tagged "this form" found in the drop-down description.
Answer the questions on the form.
On completing the form, click the "Send" button to finish your report.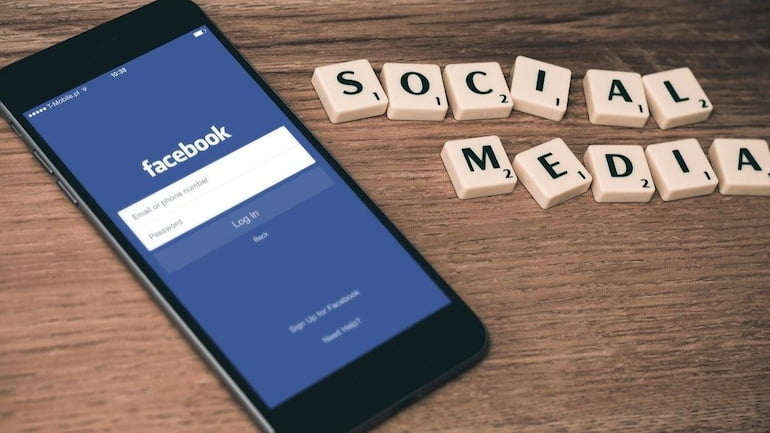 The Bottom Line
Facebook fraud is a pressing issue encompassing all types of misrepresentations on the platform. Including impersonations, spam, and any other fraudulent behavior.
A great way to help avert these menace and curb fraudulent activities is to report suspicious profiles and accounts as quickly as possible. This will allow Facebook to take the appropriate steps toward keeping its users safe. This guide highlights easy steps on how to report someone on Facebook.
Frequently asked questions
What can you do if you get scammed online?
File a report with the FTC and the FBI's Internet Crime Complaint Center if you have been victimized by an online retail scam. In addition to offering advice on safe online shopping, the FTC offers. Report problematic transactions on the web with the BBB Scam Tracker. You can also track scams in your region using this app.
Is there a way to get your money back after being scammed?
Report what has happened to your bank and see if you can receive a refund. If you went through a scam, most banks should reimburse you.
How do I report a Facebook scammer?
Go to fake profiles. If you cannot locate it, you can try searching for the name used on the profile or asking your friends if they can send you a link. Click More below the cover photo to see Find Support or Report Profile. Reports that are false profiles should be filed by following the on-screen instructions.
What is Facebook's number for customer service?
After dialing either of the Palo Alto-area phone numbers for the social media mega platform, you will get a recording (650-543-4800 and 650-308-7300, respectively). This menu will walk you through a series of menus, with each option directing you to send an email to an appropriate account.
Will Facebook refund my money if I was scammed?
This purchase protection system is free, and automatically covers eligible orders. Purchase Protection allows you to request a refund if:. It arrived damaged or not as described on the listing (example: the condition is incorrect).
What can you do if you get scammed on Facebook?
If you try to contact the seller but receive no response, you may contact Facebook to request a refund. Reporting the buyer or seller as a scammer is another way to alert Facebook of misconduct. To report someone on Facebook Marketplace, click the Marketplace icon on the left side of your screen.
Can I talk to a real person on Facebook?
You can directly talk to a live person after dialing Facebook customer support phone number and following the below IVR options: Call the Facebook support number 650-543-4800, 650-308-7300 and 650-897-1.
Does reporting a scammer do anything?
If you file a report, the FTC cannot guarantee you will get your money back, but when there are enough scams from one company, they will shut them down and get customers their money back. If you want to learn more about this topic, check out How To Spot and Protect Yourself.
Can you find out who is behind a fake Facebook account?
It is impossible to discover who is behind a fake Facebook account without tricking them. It would be impossible to uncover them by tricking them into revealing their IP address.
What happens if you report someone on Facebook?
If something we report to Facebook goes unnoticed, we will take action on it if it shows the Community Standards are violated. If you have not reported a case of intellectual property infringement, your report will be kept confidential and the account you report won't see who reported it.
How do I contact Facebook to report something?
You can tap your name in the top right corner of Facebook. Tap the post in the top right. Then tap Find support for a report post, then tap the option that best describes how this post conflicts with our Community Standards.
How do I report someone for being scammed?
FTC (Fed) is the first agency that collects scam reports. Report this scam to the FTC online, or by phone at 1-877-382-4357 (9:00 AM – 8:00 PM, ET).
How do I report an online scammer?
Report your Internet crime or cybercrime to the Internet Crime Complaint Center (IC3) if you believe you are a victim. Use the FBI's online tips form. Federal, state, local, or international law enforcement will pursue your complaint. Additionally, you will need to contact your credit card company.
How do I chat with Facebook support team?
Chat is in the bottom-right corner of the Facebook chat sidebar to expand it. This Facebook chat sidebar isn't loading. Here is the Facebook chat sidebar you can explore using the Chat icon in the bottom-right corner of your screen.