Do you want to keep some of your posts private from a few Facebook friends? This article explains how to restrict someone on Facebook and keep them from reading your private posts without unfriending them.
Successfully restricting someone will also prevent them from seeing any of your content in their Facebook feed for the duration of the restriction. Facebook has a few steps for using this feature that is intended to help users maintain a proper work or private life balance.
What Does Restricted Mean on Facebook?
Restricting friends on Facebook means they cannot read your private posts. Facebook neither notifies nor deletes the people you restrict from your friend list. Simply put, posts you've made solely visible to your friends won't be accessible to the restricted profiles.
Users on your restricted list can still view any photos or videos you have tagged them in. They can also view posts you have made available to the public. The restriction feature is only one way. You'd still be able to see all the private posts of the people on your restricted list.
The globe icon indicates a public post, whereas the two-person mark denotes a Friends post. And the privacy setting of a post can be altered by changing it using the ellipsis menu in the top-right corner of the post.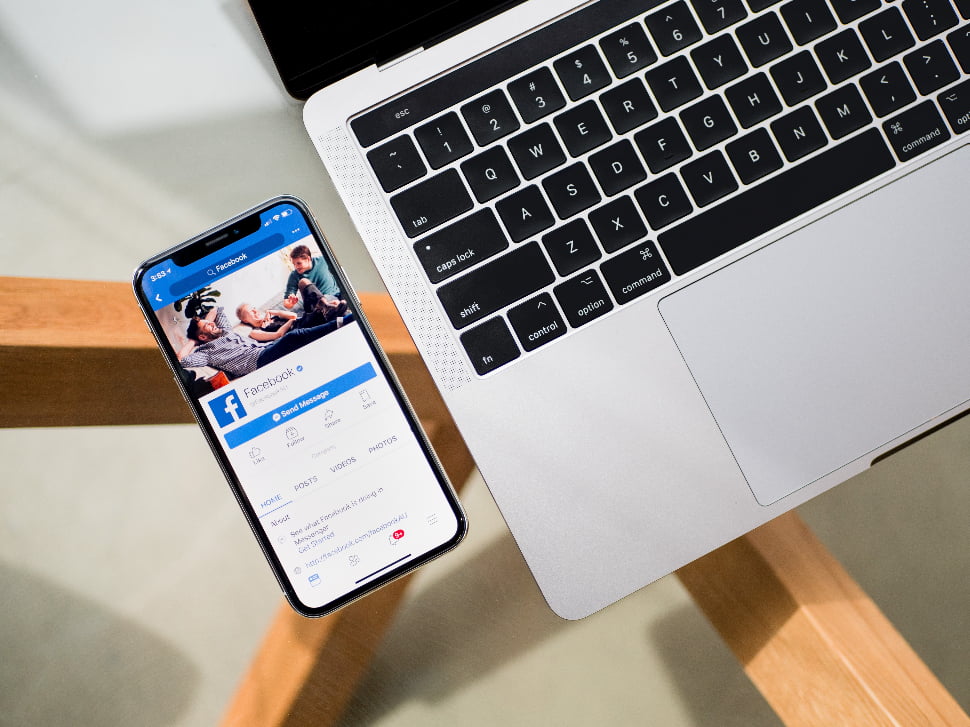 How to Restrict Someone on Facebook?
Facebook's restricted list feature allows you to hide posts from specific friends. There is no set number of people you can add to this list. Anyone who is a Facebook friend can be added or removed at any moment. However, it takes some time to understand how to properly set up these privacy settings and restrict who you want to interact with. Here's how to restrict someone on Facebook in a few simple steps.
Open the official Facebook App or website on your phone or desktop browser. Sign in to your profile if you aren't logged in already.
Visit the Facebook profile of the friend you want to restrict. You can type in their name on the search bar of Facebook to find them easily.
Tap on the button that says Friends.
Click on the Edit Friend List from the drop-down menu.
You will be presented with various Facebook lists created to group the users you interact with on the social network. Scroll down to the bottom of the list and tap on Restricted to add that friend to the list.
Can Friends Find Out If They Are Restricted?
Facebook doesn't notify its users if their names are being added or removed from a list. Thus, your friends will not find out that they are added to your Restricted list. You can add or remove them from your Restricted list whenever you want.
Wrapping Up
You may not want all your colleagues, friends, or family to see all your private and professional posts on Facebook. The reasons could be anything from avoiding negative comments from specific people to keeping your personal from your coworkers.
If you are part of an organization where you need to respect certain rules, you can restrict people from seeing specific posts.
Facebook has a simple way of doing this. All the steps are outlined in this post. It will help you stay connected to your coworkers without sharing too much of your personal life.
Frequently asked questions
What is the difference between blocked and restricted on Facebook?
You no longer exist for someone when you block them, and vice versa. You can give someone a harsher punishment than you can give anyone on Facebook. The rules are so strict that even you can't see their profiles. Simply concealing your posts from someone is simply as simple as limiting them.
What's the difference between limited and restricted on Facebook?
When you add a friend to your limited profile list on Facebook, he cannot see content that you restricted from members of the list. Facebook introduced privacy settings to restrict content posted by members of its limited profile list in August 2011.
Can someone on Facebook restricted list post on your wall?
Timeline and Tagging are the options that you will see on the left. If you set this setting to "Only Me," nobody will be able to write on your wall unless you change it to "Friends.".
Can someone on my restricted list see my likes and comments?
You won't see your comments on your wall if you put someone on a restriction list. A behavior expected is that. However, if you comment an entry on a page or write into the wall of a friend, this person still sees these entries.
Can friends on restricted list send messages?
If you restrict someone: You won't receive notifications when they message you, and your phone won's start to ring when they call you. You won't be able to call or text them.
How can you tell if someone has restricted you?
Send a DM to the person to find out if you are restricted. Confirming this method can take some time, but is simple. Send a DM to the user and wait. You probably don't have the rights to access your account if the user hasn't responded after a long period of time.
Will someone know if I add them to Restricted List?
Your restricted list will not let them know they are on it. If you still want to chat with them via Messenger, you can also see their posts in your News Feed as normal. Take for example, if you don't want your supervisor to see everything you post on Facebook, then you add him to your restricted list.
What does a restricted Facebook profile look like?
If you've been restricted, you won't be able to see private posts, hence the space here. Your friend may have not noticed a gap here regardless of when they posted.
Why would someone put you on a restricted list on Facebook?
If you've made someone a friend on Facebook, but don't want them to see your personal posts, like your boss, colleagues, or friends, the restricted list is tailored to you. All people on your restricted list will see only posts and profiles accessible to the public, such as everyone.
Can a restricted friend see my story?
By restricting an account, you can limit interactions with the user without blocking or unfollowing them. This is more helpful when you limit interactions on posts since restricted users will still see your Stories.
Can restricted accounts message you on Messenger?
Restricted contacts will not see your Active Status or messages after you read them. You won't notify the person of how you restrict them. The restricted person cannot be messaged or talked to.