Your audience will grow, and your engagement metrics will improve due to scheduling Facebook posts. In this manual, we explain how to begin using this time-saving technique.
No matter the size of your company, posting content to Facebook will undoubtedly be a part of your marketing strategy. Facebook is the global water cooler, with over two billion users who log on each month.
Users use Facebook to share experiences, shop for goods, and find out about new concepts. If companies want to be where their customers hang out on this social network, they must maintain a consistent presence there.
The problem with that is that it takes time and effort. It takes a lot of dedication to use Facebook correctly and keep up with audience demands. And because of this, the majority of businesses use automation tools to plan out their Facebook posts.
In this guide, we are going to show you how to schedule a post on Facebook to help you not miss any important dates. So, without further ado, let's get cracking!
Why Schedule Posts on Facebook?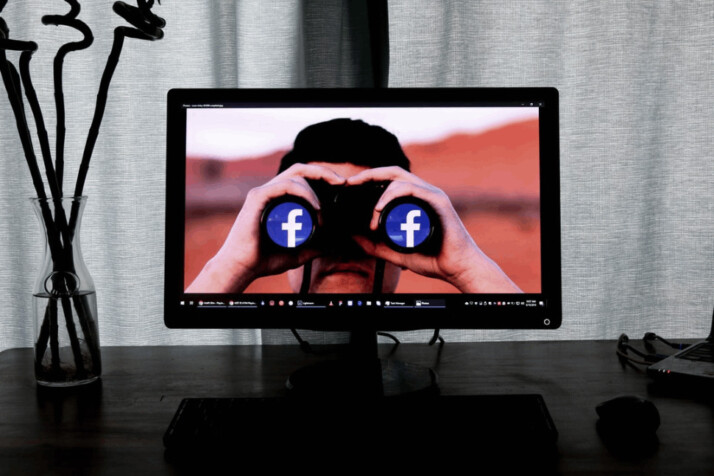 Schedule Facebook updates in advance to keep up with your social media content calendar. Social media managers, who frequently handle a variety of marketing channels and content formats, will feel a great deal of relief from this.
You can devote more time to your company's creative aspects, such as brand positioning and content creation when you schedule your Facebook posts.
When you post on social media manually, it provides a higher level of control, but there are also limitations. For instance, due to inconveniences like meals and sleep, you might not be able to reach people in various time zones and nations. Without digital assistance, managing an account around-the-clock is challenging.
Your posts can be published on Facebook automatically whenever you want, reaching audiences in different time zones. This increases your audience and aids in achieving social media KPIs such as clicks and shares.
By organizing your content in advance, you can create a brand with a consistent voice. When planning a long-term strategy, you could, for instance, conduct a social media audit to identify the subjects and content types that frequently perform the best. Better than winging it, surely.
Consistency is crucial whether using social media for business or personal branding. Additionally, you can establish a regular posting schedule, so your audience knows when to anticipate updates from your business.
If your audience knows what to expect on your page, they are more likely to return to your content. You can schedule posts using the Facebook interface or a post scheduler from a third party.
How to Schedule a Post on Facebook?
To use Creator Studio to schedule a post on Facebook, follow the steps listed below.
Select "More Options" after opening your Facebook page group. Choose "Publishing Tools" from the drop-down menu that appears.
Choose "Creator Studio" under "Publishing Tools."
Run Creator Studio. You can schedule Facebook posts from this page, where you can keep tabs on most activities.
Press the "Create Post" button. You'll see a dialogue box with a publish option once everything is finished. Choose "Schedule Post" from the drop-down menu under "Publish." Choose the day and time you would like to post. You're finished once you click the "Schedule" button.
The following instructions explain how to increase your marketing efforts at the last minute or delete a post due to a typo.
Your scheduled posts may be changed if necessary in the Creator Studio. Posts is a section of the content library where you can find all your scheduled posts.
Similar steps are taken for rescheduling as well. Choose a new posting date and time by clicking "Reschedule" on the calendar. Click the Reschedule button.
If you want to delete something, choose the 'Delete' option under the Posts section of the content library and get rid of those unwanted scheduled posts.
Once the scheduled time arrives, your post will be created on your page automatically without your input. Scheduling posts is a free feature is a great way to enrich your page without constantly taking care of it. You can create new content easily, without being stuck looking at your page all the time.
You'll need to schedule your Facebook posts especially on special days for your page. Because you or your content manager may not be available to post and edit images and videos on your page at that time, as they on a vacation.
How to Schedule a Post on Instagram?
Did you know that you could schedule your posts on multiple platforms, not only Facebook? Yes, on your Instagram Business page you are also allowed to schedule posts at the right time. Adding scheduled posts to Instagram is very easy, so let's look at how we start:
Use Creator Studio to schedule posts from your computer by performing the following actions:
Connect Creator Studio to your account.
Press the Create Post button.
Put your visuals online (photos or videos; you can put several files online to make a carousel post).
Create your post by writing your caption and including emojis, mentions, and hashtags.
Select Schedule by clicking the arrow next to the blue Publish button.
And that's it! Unfortunately, you can't schedule posts from neither the Facebook nor the Instagram mobile app. We hope Meta allows users to choose these, rather than use the Creator Studio in the future!
Final Words
We hope you found our guide to make scheduled posts on your Instagram or Facebook pages useful. Scheduling your posts are great for your Facebook page, as it takes away the burden of creating and managing Facebook posts. With this neat feature, you just put in the date and time, and press click to have your posts published automatically!
It's never too late to use this tip. Scheduled posts work great for you Facebook page and Instagram profile. So definitely check this feature out next time you are going to post something!
Explore All
Facebook Marketing Articles