From its humble beginnings in a college dorm, Facebook has blossomed into a global phenomenon. Facebook attracts the attention of its users for an average of forty minutes per day.
Additionally, while most users under 25 are leaving the network, 55 and up are consistently increasing in numbers. This indicates that there is a massive potential clientele for advertising on Facebook.
Nowadays, it's not uncommon for customers to purchase on one platform and immediately switch to another to complete the transaction.
If you learn how to sell on Facebook, you may gain a significant amount of market share and make a profit. Here's how to sell a product on Facebook!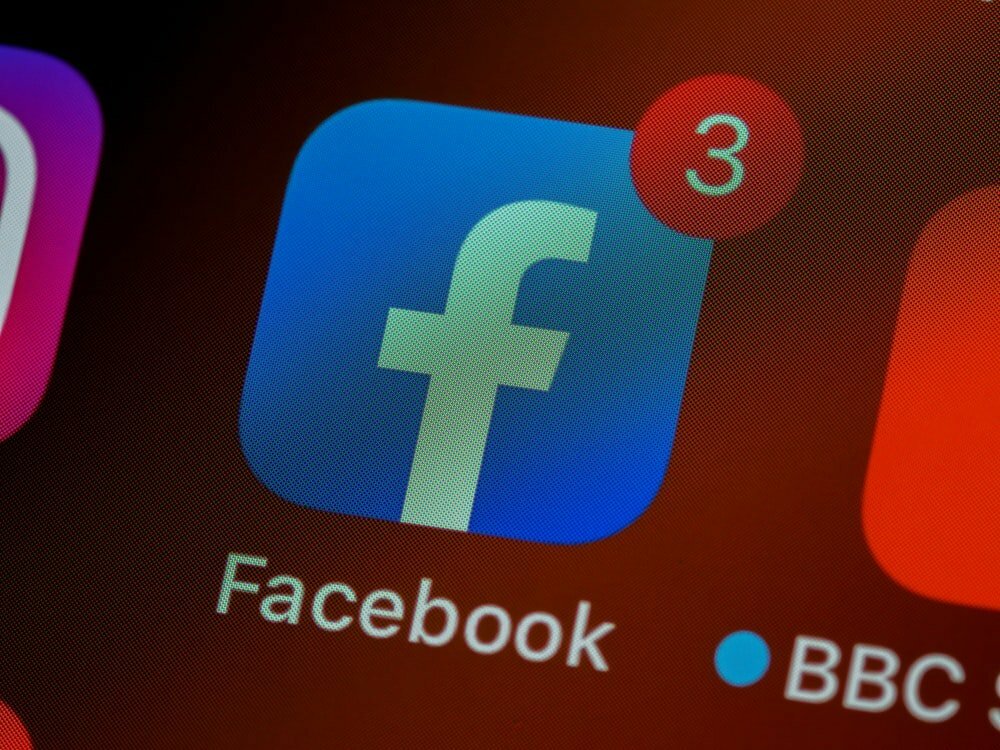 A Brief Overview of Selling on Facebook
A Facebook store is essential whether you're already running an online store or just getting started.
In 2007, Facebook launched company pages. Businesses soon adopted Facebook as a sales platform. Every business owner knows that the best place to make a sale is right next to their target market.
Facebook's sophisticated audience algorithms allow you to locate potential clients based on their demographics, location, interests, and other factors.
To increase sales, you can use Facebook to publish a catalog of products along with photographs, prices, and product specifications.
How to Sell a Product on Facebook in Easy Steps
1. Choose Your Physical Products
There are restrictions on what you can sell on Facebook. Their requirements stipulate that it must be a physical product. So, Facebook excludes digital products such as e-books and services such as social media management.
Before they can be made available on your Facebook store, your products must go through an approval process.
2. Personalized Touch
You should treat your new Facebook store as a seasoned pro even if you're beginning from scratch.
Your competition will include some of the largest names, but your new store's personalized touch will give you an advantage.
Create a business strategy that outlines your product and shop objectives. This includes naming your products, establishing a brand, and setting prices for Facebook.
Facebook levies a 5% selling fee for each transaction, so be sure to factor this additional cost into your pricing strategy. It is also a good idea to investigate your competitors' prices on and off Facebook. This can help you determine the price that will result in the greatest number of sales.
3. Prepare Your Products for Sales
It takes time to prepare a product for sale, so plan everything beforehand.
Create a 150-character summary of your company and its products.
Create an "About Us" section for your new company.
Take some stunning photographs of your stuff.
You must photograph your merchandise on a white background and from numerous angles.
When adding photos and listing an item for sale, the final image dimensions must be at least 1024 by 1024 pixels.
You should also snap photographs or record videos of your merchandise in real-world settings.
Add them to your feed with captions that describe the experience of using the product and tell a story.
Remember that the majority of Facebook users are connecting with family and friends. Keep this in mind as you generate fresh listings and promote new products. This prevents your new business from coming across as obtrusive.
4. Create a Facebook Business Page
It's time to construct your Facebook company page now that you're prepared.
Prior to moving on to the following steps for selling on Facebook, Facebook has a few prerequisites:
Accept and review the Merchant Terms of Facebook.
Integrate a valid bank account
Get your tax identification number
You must also include your email address and mobile phone number so that customers can contact you.
Sort out your customer support, including hours during which you will be available to answer inquiries, your privacy statement and commerce policies. Select shipping method and costs, shipping and return times including payment mechanisms.
Your Facebook business page will serve as a focus for business-related communication. It will also serve as a storefront for customers to purchase your stuff.
You may wish to prepare some content before launching your page so that you can immediately begin marketing your products.
Once your Facebook company page is set, you have various alternatives for selling. Everyone's first choice is usually Facebook's marketplace.
How to Sell Products on Facebook Marketplace
In many aspects, the Facebook Marketplace is comparable to the successful Craigslist marketplace.
Facebook has the added benefit of linking users with their friends and their friends' friends, as opposed to strangers. Here are things you should know before selling on Facebook Marketplace.
1. No Direct Sales or Purchases
Facebook marketplace does not allow direct purchases or sales, so there is no shopping cart or transaction costs. Facebook has no part in the delivery or payment of any marketplace listing.
This is a good option if you want to start selling but aren't ready to open a store or website. You list your stuff, and locals contact you if they want to buy.
The Facebook Marketplace is an excellent location for things that aren't worth the shipping expense, such as paperbacks and DVDs.
Because there are so many parents on Facebook, selling children's products is also a good idea.
2. Post Your Product's Information Online
Add as many specifics as possible in your posts to give potential clients a thorough understanding of what you're selling. Include the brand names, sizes, and dimensions of your products, as well as their condition. You may also want to include the reason for your sale.
This is a personal medium, and using personal tales to sell on Facebook can be effective.
Adding a product on the Facebook Marketplace is simple;
Click Marketplace on the left-hand navigation from your feed.
Click the Sell Something button and then choose a category.
Then, include the product's description, cost, general location, and photos.
You can change your post from the Marketplace section of your Facebook business page, where your mark place listing will reside.
3. Examine Your Security Settings
Once you begin selling online, you are communicating with strangers. Therefore, it is advisable to review your Facebook privacy settings.
Select "Settings" and then "Privacy." Click the padlock and utilize Facebook's privacy checker to ensure that the Facebook audience you've selected is appropriate.
4. Close the Sale
To earn money on Facebook Marketplace, you must be accessible to potential buyers.
If a product isn't selling as quickly as you'd want, consider modifying your offer and responding immediately to customer inquiries. In addition, it is prudent to choose a safe, public location to hand up your sold products.
How to Sell a Product on Facebook Groups
You might be surprised to learn that thousands of people use Facebook Groups as a marketplace. The "Buy and Sell on Facebook" group has more than 20,000 members.
In addition, you may use Facebook's many specialized groups with large membership bases to advertise and sell your wares.
Joining one of these communities is simple. To join, you'll often need the group's administrator's consent.
Putting up an ad in a neighborhood group is similar to posting in the Facebook Marketplace. Simply share your thoughts on the group's wall.
In addition to listing on the Marketplace, you may also choose to share your wares in a group to which you belong. If you want your product descriptions to be easily scanned, use brief sentences.
Because these communities have well-defined tastes, it's in your best interest to cater to their needs. High-quality product photographs are also crucial, so give careful consideration to the images you provide.
How to Sell a Product Via Facebook Store
Rather than use Facebook marketplace or groups to sell your wares, consider opening a Facebook store instead.
With only a few clicks, you can display products and accept payments using Facebook, which acts as the hub for your online store.
You can add products to your Facebook store at no cost. To set up your store:
Fill your shop details
Set up your payments means.
Add products you wish to sell to your Facebook store. Simply input as many items as you like.
Keep track of your orders.
You're done!
If you only have a few items to offer online, manual entry is a terrific choice for you. Inevitably, when your company expands, you'll run into barriers.
To Wrap Up
Selling products on Facebook is simple, whether you're selling one product or hundreds. Make sure you're aware of the selling guidelines and laws and that you're adding value to your customers' lives with your products.
Frequently asked questions
Do you have to pay for Facebook shop?
This Facebook shop creation process is simple and free. Businesses can choose the products they want to feature in their catalog and then customize the look and feel of their shop with a cover image and accent colors that represent their brand.
How does Facebook Marketplace work for sellers?
Take a photo of your item (or add it to your camera roll), then enter a product name, description, and price, confirm your location, and select a category. As a result, you can post your item so that anyone looking in your area can find it and message you if they want to purchase it.
Is a Facebook page the same as a Facebook shop?
This is not the same as a Business Page, which is basically a commercial version of a personal page, with all the same types of profile information displayed. Businesses can feature items for sale on their Business pages.
What is prohibited to sell on Facebook?
This is something that isn't a physical product. We cannot include posts that are on search, lost and found, jokes and news. (e.g., selling services). It is forbidden to clean homes on Marketplace.
How much does it cost to sell on Facebook Marketplace?
In Facebook Marketplace, everyone doesn't pay a fee, and it's free to join Facebook or Facebook Marketplace. If you operate on Facebook Marketplace as a merchant, you will pay a 5% fee, with a minimum charge of $0.40.
What are the rules for selling on Facebook?
Any item that isn't a physical product or service.
A service (such as house cleaning) cannot be advertised on Marketplace.
Description and photo must match: Must match description and title of the item.
How do you meet the requirements for a Facebook shop?
The Facebook Shop feature must be available in a location where your store is located.
Business needs a Facebook Page.
Set your Sender email address in the store details settings of your Shopify account, it must be a valid email address.
What's the difference between Facebook Marketplace and shop?
Facebook Marketplace allows users to list, find, and advertise products through the platform. On Facebook Shop, sellers and companies can list their products as well as sell them directly from the platform. Cannot purchase or sell products through Facebook Marketplace.
How do I connect my Facebook shop to the Marketplace?
Go to Commerce Manager and select the shop you want to sell.
Click Settings on the left-hand menu.
Click Business Assets
Select Enable Marketplace
How do I put something on the Marketplace?
How do I sell on Facebook Marketplace for beginners?
If necessary, log in to your Facebook account.
In the left sidebar, click Marketplace.
Create an account by clicking Create New Listing.
Choosing a specific item for sale.
Add a photo of the item to your profile.
Please include the information you want to share with us.
If needed, choose the delivery method and click Next.
Can you post on Marketplace from a business page?
You can post items for sale using your own personal profile, but not from your professional site.
Can retailers sell on Facebook Marketplace?
On Facebook, you can sell through Facebook Shops and Facebook Marketplace. Business can set up a single online store on Facebook and Instagram that can be used by its customers.
How do I make a Facebook business account?
Business.facebook.com/overview is the place to go.
Click Create Account
Enter your name, your email address, and your business name and click Next.
Simply enter your business information.
Is Facebook Marketplace free for sellers?
Are Facebook charges for Marketplace services? Facebook Marketplace is not charged any listing fees like other marketplaces.