You're losing out on a sizable market if you run an online store without a Facebook shop. Anyone can use the Facebook shop feature; major retailers are not the only ones who can use it.
It's one of the most straightforward strategies for utilizing social media marketing for e-commerce store owners. Additionally, Facebook lets you create a mobile-friendly store that customers can access on both Facebook and Instagram.
This new feature allows users to browse, browse, and buy your products on platforms they regularly use to enjoy new experiences. In this article, we are going to show you how to set up a Facebook shop for your business, and increase your sales!
What Are Facebook Shops?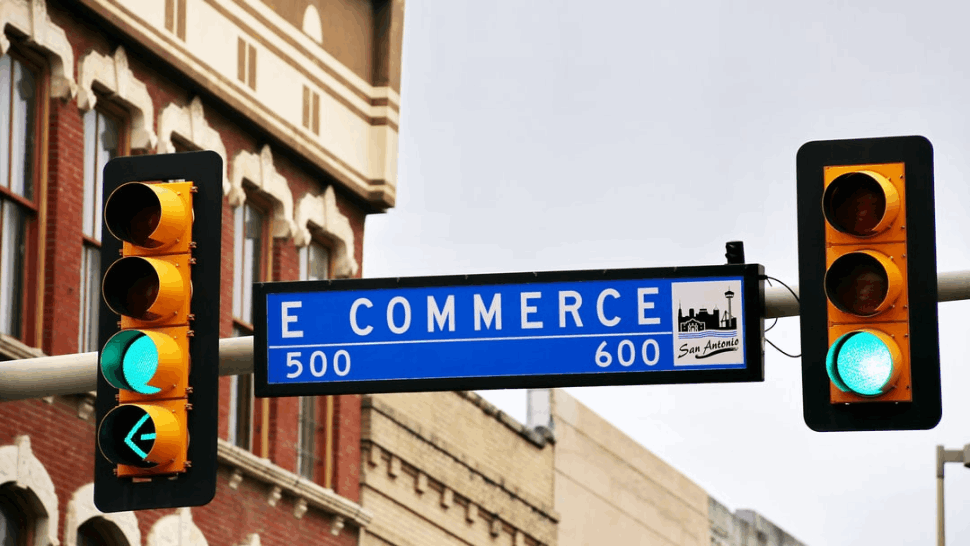 Facebook Shops, which went live in May 2019, is a mobile-first shopping platform. It enables small businesses to easily build their online stores and sell on Facebook and Instagram.
Previously, Facebook had provided Facebook Page Shops, which allowed small businesses to sell products online.
In some ways, Facebook Shops will replace the current Facebook Page Shop user interface. It will also give companies the tools they need to give their customers a more leisurely time shopping in-app.
Users of Facebook and Instagram can locate businesses on Facebook Shop by visiting their Facebook pages or Instagram profiles.
Facebook Shops have the remarkable feature of being discoverable naturally or through ads. This means there are many chances for social media marketers to optimize businesses for both channels.
Why Should You Set up a Facebook Shop?
For direct-to-consumer brands, Facebook Shops offers customers a convenient one-stop shopping experience. They can communicate with your company via Facebook Messenger, be led to an appropriate product, and then purchase directly on Facebook.
This creates an easy shopping experience. There is no need to send customers to an external website where it will be easier for them to become distracted and not buy.
You are aware of how challenging cataloging can be if your company operates an online store. However, Facebook Shops makes storing and updating product information incredibly simple.
Simply access the Commerce Manager and edit your items in a matter of minutes whenever you need to make changes to your product information. These information can be images, descriptions, prices, etc.
Shipping-related activities are a hassle. We understand.
Fortunately, Facebook Shops makes things incredibly easy by allowing the seller to choose any shipping method they like. Of course, keep in mind that it has to provide tracking and delivery confirmation.
If you want to change a shipment's specifics, go to the Commerce Manager and make your changes there. You can change the shipping cost, speed, and destination there.
With almost 3 billion monthly active users, Facebook is a hub of activity, with thousands of users accessing it every second across the globe. Running Facebook ads for your goods and Facebook Shop page will immediately increase conversions for your store. Not only that, it will expose your company to new audiences and potential clients.
How to Set up a Facebook Shop?
Setting up a Facebook Shop is relatively straightforward. Before doing anything though, you should check whether you are in a supported region for Facebook Shops.
Click this link to start the process.
Choose a payment option for customers. You'll see that there are a few options available. One is to use Facebook's payment gateway, and the other is to use your own. Or you can talk with the customer directly on Messenger to handle it.
Choose the Facebook page that will be your sales channel. This is the perfect time to create a Facebook page for your company if you don't already have one. Afterwards, connect your Facebook account for business.
 Determine where you will deliver your goods.
Click Finish Setup after previewing your Facebook Shop to make sure all the information is accurate.
And that's it! Now you have your Facebook Shop, ready to use!
Final Words
We hope you enjoyed our article on how to set up a Facebook shop. Facebook Shops feature will immensely increase your sales revenue.
If you have any more questions about Facebook Shops, or Facebook marketing in general, feel free to ask us!
Frequently asked questions
Why can't I add a shop to my Facebook page?
If you don't see the tab, you may not have activated the right page template. The template that you need to create a Facebook shop is called "Shopping." You can change your template at Settings Templates and Tabs. Click on Edit in the Current Template area.
Is it better to sell on eBay or Facebook?
Facebook's sale earns you more money than eBay in nearly three out of four instances, new research shows. MoneySavingExpert.com (MSE) compared 20 items to see what they sold on Facebook and eBay, and found that you'll typically see a bigger profit if you sell on social media.
Can I sell things on my Facebook page?
You can display and sell your products on Facebook and Instagram with Shops. Visitors to your shop can browse your products, make purchases, and get to know your brand. Creating your shop is done in Commerce Manager, a platform you use to manage your inventory and sales on Facebook and Instagram.
How do you meet the requirements for a Facebook shop?
The Facebook Shop feature needs to be installed in a country or region where it is available.
Your business will need a Facebook Page.
Your Sender email, set in Shopify's Store details settings, must be a valid email address.
Is setting up a Shop on Facebook free?
It is free to create your own shopping experience on Facebook and Instagram using shops. Create your virtual storefront so that your customers can browse, explore and purchase your products directly from your Facebook business Page or Instagram account, both on desktop and mobile.
Do I need a website to sell on Facebook?
Facebook Shops allow businesses to sell online without a website with facebook shops. Shops are tabs on businesses' websites that allow them to upload their products to Facebook and sell directly to their customers.
How do I accept payments on Facebook?
Give your friend money if you open the conversation. Add your debit card to accept money for the first time by tapping Add Card in the message.
How do I create a Facebook shop 2022?
Click on 'Shop' at your Business Page. The menu will let you see this (you may have to expand it to find it).
You can enter your tax/payment details or select a checkout option.
Add products
Make collections of products.
(US only) Manage orders.
How do I create a shop on Facebook 2021?
Create a website. If you do not have a Facebook page for your business, now is the time to create one.
Create Your Shop
What method is best for checking?
Make your Facebook business page yours.
Finalize Your Facebook Store with the choice of shipping destinations.
Does your Facebook shop show up in Marketplace?
Products from your shop will appear on Marketplace in 24 hours. We require all listings on Marketplace to follow our Commerce Policies (which list what you can sell on Facebook) and our Community Standards (such as images and descriptions).
Does it cost to set up a Facebook Shop?
It is free and simple to create a Facebook shop. If businesses want to showcase their brand through their catalog, they can choose the products they want to feature. This allows them to customize the look and feel of their store with a cover image and accent color that showcases their brand.
Does Facebook Marketplace report to IRS?
If you sell via Facebook Marketplace with shipping, your sales may be taxed as a result of IRS taxes. Here is your 2021 sales report to see your sales in 2021. When you sell through Marketplace, certain tax forms may be sent to help you file your taxes.
How do I create a Facebook Shop?
What percentage does Facebook take from sales?
When you sell something, we automatically deduct a fee from your payout. This fee is what we call a selling fee. For shipments of less than $8.00 or less, the selling fee is 5% per shipment, or $0.40 flat fee. This is what you keep.
What is the difference between Facebook Shop and Facebook Page Shop?
If you have a Facebook business page, you can add a shop with checkout. With a Facebook Page shop with checkout, customers can browse and buy products without going to a different website. For any business, it is possible to create a Facebook Page shop, but this feature serves the best interests of retailers and ecommerce advertisers.