Facebook has undeniably become a hub for digital advertising and business. The social network can be a powerful tool for business owners and marketers, especially those who use Facebook ads. It can help you leverage a social network on which millions of people spend their time. This is why it's essential to know how to set up Facebook Pay.
You may be new to Facebook pay, but there's no need to worry. This article is here to guide you and provide you with everything you need to know. Once you finish this article, you'll be able to use Facebook Pay to transact business and increase sales more easily!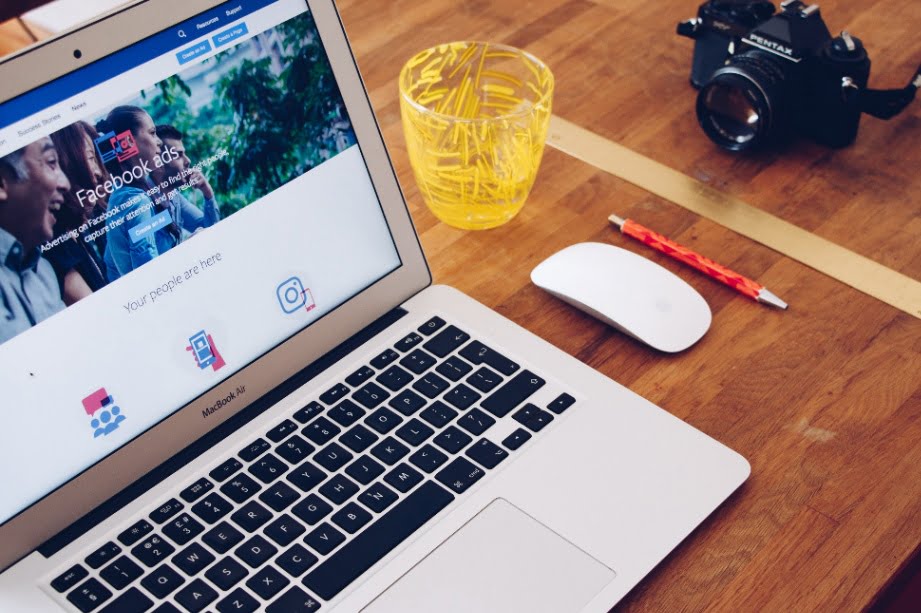 What Is Facebook Pay?
Facebook pay is basically a virtual and secure method of payment. Think of it as a digital cashing service that Facebook provides. It works similarly to PayPal, where you access the Facebook Payments environment through your smartphone or computer.
There are many major credit and debit cards that Facebook Pay supports, including PayPal. It also has a partnership with companies like PayPal, Stripe, and several others around the world to process payments.
Why Use Facebook Pay?
You might be wondering if Facebook Pay is still a good choice when there are many existing virtual payment methods out there. Well, there are useful features that Facebook Pay offers. Here are just some of them:
Make payments and purchases through apps via Facebook Pay instead of having to re-enter your payment information every time you purchase items on Facebook.
You can choose to set up the Facebook Pay app-by-app. Or you can also set it up for use across different compatible apps (where available). Facebook will not automatically set up Facebook Pay across the apps you're using unless you choose to.
All payment information, transaction history, payment methods, and settings can be viewed in one place.
Live chat support is available inside and outside the US.
Understands payment services that are part of Facebook
Facebook is an already established environment that millions of users are comfortable using. By incorporating Facebook pay with your business, you can capitalize on this existing base of usability. It will no longer require a learning curve for your users.
How to Set up Facebook Pay
Setting up Facebook pay is a lot easier than you might think. You can start using Facebook Pay with a few quick taps.
Open Facebook on either your laptop or phone
Go to "Settings" > "Payments" > "Facebook Pay"
Add a payment method; you can use a debit card, credit card, or PayPal
Use Facebook Pay on your next payment transactions. It's as easy as that!
To Wrap Up
Businesses need to adapt their methods of payment to remain competitive. Facebook Pay offers a simple and convenient virtual payment solution. If you have a tech-savvy customer base that regularly uses social media, it is a great PayPal alternative.
Now you know how to set up Facebook pay. And with this, you and your customers can make payments and send receipts through Facebook with ease!
Frequently asked questions
What cards work with Facebook?
Cards accepted for Facebook purchases are Visa, Mastercard, American Express, and Discover credit cards. Visa, Mastercard, and American Express are co-branded debit cards.
How long does it take to receive FB pay?
After adding a method to your account, money is transferred right away. But your bank may take up to 3 business days to send money to you.
How do you instantly transfer money?
Zelle. Zelle is accessible online, via Zelle's mobile app, or through participating banks' online banking platforms.
PayPal. Online or by using the PayPal app, you can send, request, or collect money.
Venmo
Western Union
Walmart2Walmart
What is the limit on Facebook Pay?
How much money can you send with Facebook Pay? The maximum amount per transfer is $9,999.
How do I add a bank account to my Pay on Facebook?
From a computer, go to your Payment Settings in Ads Manager (facebook.com/ads/manager/account_settings/asccount billing). Use the Add Payment Method button. Check your account with Online Banking and follow the instructions.
Is Facebook pay available immediately?
At present, Facebook messenger payments cannot be used in the US. Once you have a payment method linked to your account, any money sent to you is transferred right away. You may need to wait 3-5 business days before your payment provider posts the money to your account.
Why does my Facebook Pay not work?
Facebook Pay does not work for you, but there are several possible reasons. If your internet connection is down, Facebook servers are down, you're using an old version of Facebook, the cache is causing the problem, or you'll have problems with your bank or credit card, Facebook Pay won't work.
How do you set up Facebook pay to get paid?
With just a few taps, you can begin using Facebook Pay on Facebook or Messenger: Go to "Settings" > "Facebook Pay" on the Facebook app or website. Submit a payment method. Keep Facebook Pay in mind when paying.
How do I accept Facebook payments?
Make sure that you go to Facebook's Business Settings.
Click Payment Methods
Add Payment Method
Choose your location and currency.
Click the circle next to the payment method you want to apply. Click Next to continue.
You should follow the instructions on the screen.
How do I set up payment on Messenger?
Send a message to a friend.
Select the $ icon and enter the amount you would like to send.
Add your debit card to the Pay tab at the top right of your screen.
Can you link venmo to Facebook Pay?
In time, Messenger users will soon be able to pay another person via Venmo-like QR codes (opens a new tab) with Facebook Pay (open a newly opened tab) and they don't even have to.
Is Facebook Pay the same as PayPal?
Facebook Pay is in its current form a peer-to-peer payment system. It's not possible to buy anything with it. In this regard, PayPal differs from others. PayPal is a common payment method among online and physical stores.
How much does Facebook Pay you for 1 million views?
Shaba says an average of 1 million views costs around $1,000. Nonny found that a video with 1 million views can earn an average of $1,500, depending on the CPM rate, or the cost per thousand views, the video said. They were verified through screenshots from their Facebook creator studio by insiders.).
Why can't I add my debit card to Facebook Pay?
If you encounter difficulties adding a new credit card to your account, please make sure that the credit card number, expiration date, CSV number and other payment information are accurate. If you receive an error that says you have too many cards on file or if you have problems, please contact us.