Have you ever wondered how to share a post on Facebook, or are you having problems making your posts shareable? This article is for you.
Social media's ability to instantly and publicly broadcast one's ideas and feelings is a significant selling point. As one of the most widely used social media platforms, Facebook simplifies the process of sharing with others.
Using Facebook's share feature, users can broadcast their thoughts and feelings to a large community of readers with just one click. Here's all you need to know about sharing a post on Facebook.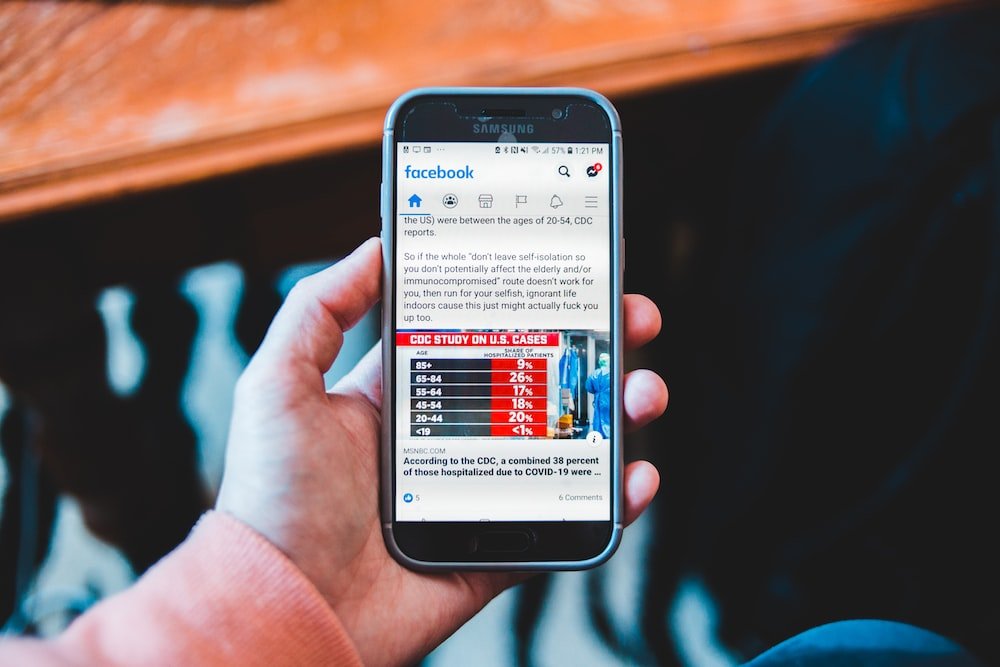 If you want people to share something you publish on your Facebook wall, you should make the post shareable. Here are the steps to follow:
Go to Facebook's "What's on your mind?" section on your Home page.
The Facebook profile name drop-down menu can be accessed by clicking on the name.
Choose the Public option to make your post visible to everyone, both on and off Facebook.
Click on post to publish the update to your wall. This allows the post to be shared with others.
If you make it public and then change your mind, you may set it to private again from the menu. If you make a shared post private again, all of your original recipients will no longer have access to it. Once the original post is deleted, only the announcement that it was deleted will remain.
Don't worry if you've already posted but haven't tweaked the privacy settings. Existing posts can have their privacy settings updated indefinitely. Here's what you need to do to accomplish this:
Visit your post archive and select the one you want to show out.
To do this, locate the little symbol next to the date a post was made under your profile name. Click on it.
It ought to bring up a menu with various security options. Select public to make your update public and sharable. Following your selection, your post will update immediately.
The Facebook mobile app has much in common with the desktop site, including the same privacy and log-in options. Modify the following to change the privacy settings for your post on the mobile app:
Click on What's on your mind from Facebook's main screen.
Tap the lock icon to the right of your user name to access your security options. The options are nearly identical to what one would see on a desktop computer. Choose Public.
Continue with your message after that.
For your message to appear on your wall, click the Post button in the top right.
You can change the post's privacy settings at any time by tapping the ellipsis menu (three dots) and selecting Edit Privacy.
Then choose Friends or another option that is not open to the general public. Everyone who has shared the post will have their copies of it deleted.
1. For Public Groups
If you're in a public Facebook group, anything you post there is automatically shared by other members. This happens when the security settings is on "public."
2. For Private Groups
If you're in a private Facebook group, you won't be able to share posts you make outside of the group. Do the following to make a post in your private Facebook Group that others can share:
Make the post on your newsfeed or timeline and ensure the public can share it.
Click the Share button in the lower right corner of your post to open the drop-down menu.
Select Share to Group, then choose the private group you're a part of.
The private group should see the post. Anyone else who wants to share it can go to the original post and share it from there.
If you want to share posts on a specific Page, you must do the following:
Click on Pages at the top of the left menu on your Facebook home page.
Choose the page with the post you want to share from the list.
Scroll down the wall of the page until you find the post.
Click "Share" in the bottom right corner of the post to send it to other people.
By default, all posts on a page's wall have their security level as public, which we can't change. Anyone who has access to a page can share posts.
To Wrap Up
Sharing a post on Facebook is quick and easy, whether you're sharing on the website, app, or in a comment on Facebook. Try out the steps mentioned in this article to effortlessly share your posts on Facebook.
Frequently asked questions
In the first pull-down menu, read 'Share On A Page You Manage'. Click on the arrow and select this option if it doesn't. Once again, make sure the second pull-down menu directly below displays your page (especially if you manage multiple). If not, click the pull-down arrow and select the correct page.
It does not allow your family and friends to share content on Facebook if you set up your personal settings to high privacy; they can only read it. The privacy sharing settings on Facebook are also available when the post-originator publishes the post.
Step 1: Tap "Share" on the post you want to share. The following options are available to you: Option 1: Sharing here quickly if you want to share the post in your own timeline; option 2: Add your own comment to a post before sharing it.
1. Click the Share button at the bottom-right corner of the post and locate the post you want to share. 2. You can share your post with a pop-up menu, click Share now, if you want to share it immediately, or click on it to share the post to your News Feed, allowing you to customize the text you post.
For now, you can switch between New Facebook and Classic Facebook (click on the Account arrow at the top right and you will see the option in the dropdown menu). If you need to 'add original content', you can swap back to Classic for the share.
To try it out, go to www.facebook.com and scroll through the feed until you see a story about a link, picture, video, or public status update posted by a friend or page you like. Click on the Share button in the bottom right corner, next to Like and Comment.
How do you copy and repost on Facebook?
Copy these posts by clicking on the text you wish to share and pressing CTRL-C to copy it. Press "Ctrl-V" to paste the text in the "Update Status" box. Then, click "Post" to share. Don't forget to credit the original poster.
Unfortunately, Facebook has updated its privacy settings. If you see the option to share your posts, please do so. A public view of a post is therefore possible. If your profile setting is set to "Friends," no one will be able to share your posts.
How do you repost a post?
You can find a photo or video on Instagram for reposting. Find the shareable post on Instagram you want to repost.
Copy the URL in DownloadGram for your post.
Download the post
Camera roll captures the photo or video in your Instagram account.
Share a caption with your repost.