Still don't have a Facebook business page? Well, it's high time you make one. You need to establish a strong presence on Facebook to stay competitive and relevant. If you don't know where to start, this article is here to help you get started on making a Facebook page.
So much marketing opportunity comes with having a business page on Facebook. And you can significantly benefit from it. It will help you widen your brand reach and boost your revenue.
Make use of what Facebook pages have to offer and build a highly effective marketing plan for your company and brand. We've compiled essential steps for setting up a Facebook page.
Check them out and get ready to conquer the world of social media marketing.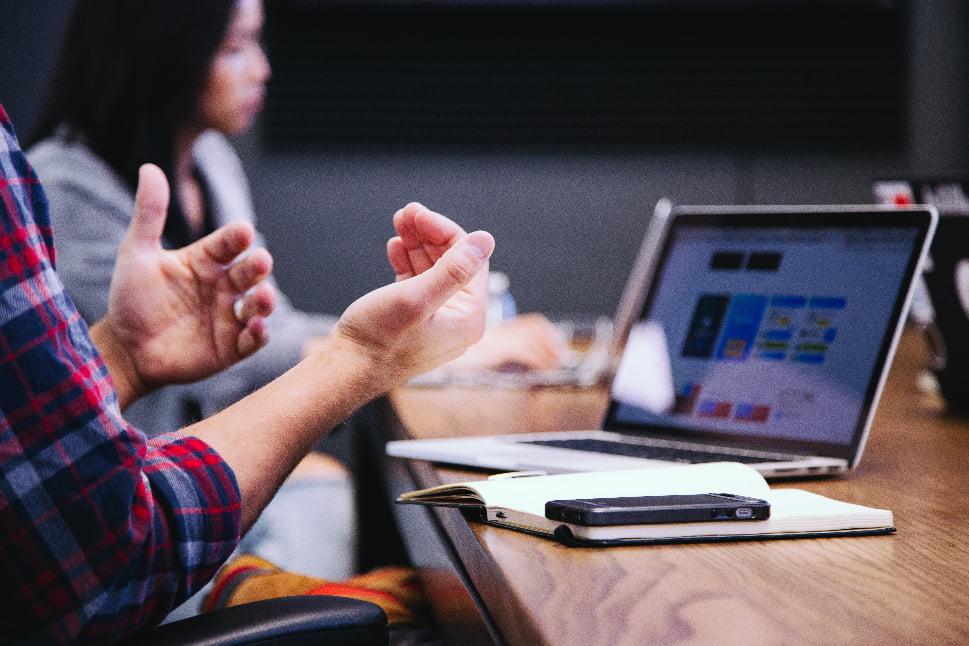 Steps for Making a Facebook Page
Creating a Facebook page is pretty straightforward. And it won't take up too much of your time. Follow these steps to get your new Page up and running in a snap.
1. Create a Facebook Account
If you don't have a Facebook account, you will need to create one. Go to the login page of Facebook and click Sign up for Facebook. Fill up all the needed details about yourself. Confirm your account through a confirmation link that will be sent to your email.
2. Go to the Pages Section
Once you're logged in to your account, you will see a menu on the left side of your news feed. Click on Pages > Create New Page.
3. Fill up Page Information
You will be asked to provide your Page Name and your Page Category. Examples of page categories are:
Local Business or Place
Company, Organization, or Institution
Brand or Product
Artist, Band, or Public Figure
Entertainment
Cause or Community
There is a page description box where you'll write about the purpose of the Page. The maximum number of characters for your description will be 255 characters. If you're done filling up all the page info, click Create Page.
4. Add Page Profile and Cover Photo
The next step is to add an eye-catching profile and cover photo for your Page. Here are the guidelines for the images you can use:
Page Profile Picture:
170×170 pixels on computers
128×128 pixels on smartphones
36×36 pixels on most feature phones.
Page Cover Photo:
820×312 pixels tall on computers and 640×360 pixels tall on smartphones.
Must be at least 400 pixels wide and 150 pixels tall.
5. Set Your Page up for Success
Once you've uploaded the photos, click Save. You will then have successfully created your new Page! But it doesn't end there. To set your Page up for success, you will have to add some more information and do some extra tasks. These include:
Adding a Business address, Website, and Business hours
Inviting people to like your Page
Creating a welcome post
Assigning page administrators and editors
Adding a call-to-action button
Once you've polished your Page, you're all good to go!
How to Grow Your Facebook Page
Now that you've successfully created your Facebook page, you want to make it as successful as possible. Consider the following steps to help your Page grow.
The purpose of your business page is to spread the word about your products or services. You can do this by creating and sharing interesting and relevant content for your business. Use appealing photos and engaging videos. Also, keep it relatable whenever you can to get more people to share it. 
Run Facebook Ads to Increase Engagement
Ads are the best way to efficiently get your posts to the hundreds or thousands of people most likely to engage with them. Ensure your ads are interesting, so your audience is more likely to click them.
You can optimize your ads further through Facebook Insights. In the ads section, you can quickly see the demographic of your audience. You'll also see the specific times of the day when your ads are more successful.
Host Giveaways and Contests
This is a common strategy used by tons of businesses. Hosting giveaways and online contests on your Facebook page can increase engagement and grow your reach. These, in turn, will make more people aware of your business or product.
Promote Your Facebook Page Anywhere You Can
Make sure to mention your Page in other marketing materials. Add it to your Website, email newsletter, or blog. Put your Page's URL on all social media platforms you are active on. These are excellent ways to accelerate the growth of your Facebook page.
Use Facebook Stories and Facebook Live
These latest marketing tools are great for driving engagements and sharing bits of content with your followers. You can use photos or videos for your Facebook stories, and you can even start a poll via your stories!
On the other hand, Facebook Live is a great way to share behind-the-scenes footage of product launches and employee engagements. You can also host a Q and A session with your customers. This is a great way to engage your audience, get feedback, and promote your brand.
To Wrap Up
Another important step to having a successful page is to engage with your followers. Speak to your audience, and establish rapport. Keep them engaged, and encourage them to share your posts with their friends.
A Facebook Page dedicated solely to your business makes you look more professional. It's never too late to get started on making a Facebook page. Get started on it today by following the steps in this article.
Frequently asked questions
What are the components of a Facebook page?
Call-to-action (CTA) button
Page username
Cover photo
Profile photo
About section
What should my business post first on Facebook?
Make a welcome post that includes information about your business and why people should like your Page. Let us know what you'll share, like special offers, updates, and more. Use this template to write your welcome post.
How do I create a Facebook business page 2022?
Navigating to Your Profile.
Enter basic page information in your browser.
Upload Facebook page images to your Facebook page.
Connect your Facebook page with WhatsApp.
Use this tip to choose a Facebook username.
Add a Call-to-Action Button to Your Facebook Page.
What are the steps procedures in creating Facebook page?
The drop-down arrow on the toolbar shows the options for creating a page.
Choose either Business or Brand, Community or Public Figure for your Page category.
Click Continue to enter a Page Name and Category.
Creating a profile picture and a cover photo is simple.
A Facebook page will appear.
What are the five elements of a successful Facebook page?
The bottom line
#2. Button for calling for action.
#1 Eye-catching cover photo
#4. Here's the section called 'About'.
#3. Create a simple and attractive profile picture.
How do I use monetization on Facebook?
Green: Congratulations!
Yellow: Your page may have some issues that may reduce its income earning potential.
What are the 7 steps to create a business Facebook page?
Start a Facebook business page today.
Enter your company info.
Upload Your Profile Picture & Cover Photo.
Friends to Like Your Page.
Please include additional business details.
Add a button to your page.
Become active on Facebook and market your business page.
Does it cost to have a Facebook business page?
4. Facebook Business Page Costs – Like Facebook profiles and groups, you can set up and use a Facebook Business Home Page for free regardless of how many followers or likes you have. Even if you spend money on Facebook Ads, there is still no charge for organic aspects of your Facebook Business Page.
How do I make Facebook posts attractive?
Ask questions. Simply asking questions is a great way to start conversations with your audience.
Behind-the-Scenes
Trending topics
Branded graphics
Tell stories
Videos
Product photos
Infographics
How do I build a business page on Facebook?
Click Create a new page in the Pages section.
Add your Page name and category to your page.
Add your page's bio and click Create.
(Optional) Add information such as contact information, location, and hours and click Next.
Edit the action button, and click Next.
What is the most important element of a Facebook ad?
Conclusion. A Facebook ad (and post) should be mostly based on the af image. Make sure you design it so your target audience is drawn into it. Facebook will display your ads to a wider audience if you get as much engagement on your ad as possible.
What is a FB landing page?
Facebook's landing page is a dedicated landing page designed to convert visitors from a specific pay-per-click (PPC) Facebook advertisement. Landing pages are different to other pages (such as product pages on your website) because they're designed to complement your Facebook campaign.
Why is Facebook a successful business?
The success of Facebook is attributed to a mastery of public relations. As a result, it may be able to weather its current crisis of confidence and trust. Facebook's success is attributed to its mastery of public relations. It could help it weather its current crisis of confidence and trust.