You can easily access public hashtags via search engines. However, using them in Facebook marketing campaigns seems to be a mystery to marketers.
Unlike Twitter and Instagram's hashtag systems, Facebook's not as powerful as it should be. That's because Facebook doesn't pay attention to the hashtag system and it's challenging to find them. As a result, brands ignore Facebook hashtags altogether.
We will share a few tricks with you to help you find them. Before discussing tips and tricks, let's find out if Facebook hashtags work.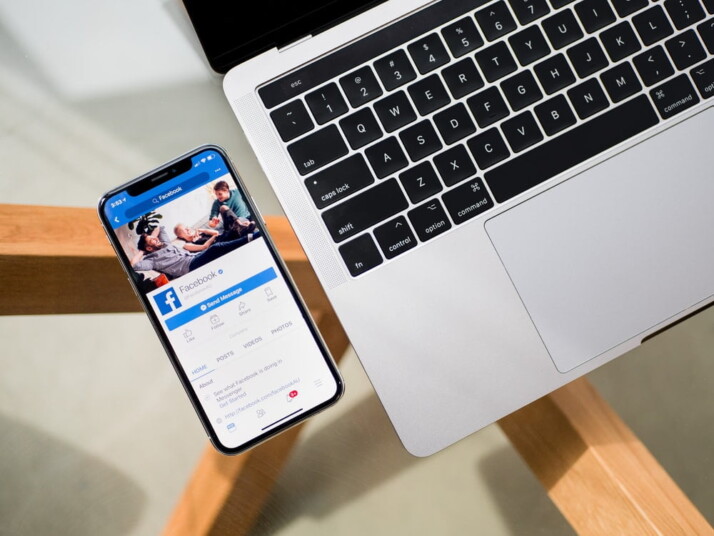 Hashtags on Facebook work just like hashtags on other social sites. They combine several public online conversations into one stream. You can add them to your posts, even though they don't get as much attention as on other social media sites.
Most times, public accounts can use hashtags and post with them. Public groups can also share posts with hashtags.
The posts with the most reactions and comments are at the top of the stream. We can sort them by highest likes on posts, people, photos etc.
Then, people can filter specific hashtags to find discussions that are more relevant to them. Brands can make their content more visible and get people to interact with it.
For example, we can't follow hashtags on Facebook the way we can on Instagram. We also can't put them in Stories.
Many users have public accounts on Twitter or Instagram, but most people have private profiles on Facebook. You can't search for private hashtags. Though you can use them, only your Facebook friends will be able to find your post with a hashtag unless you make it public.
What does this mean for business? When you search for a hashtag on Facebook, you're more likely to get results from public organizations, brands, and influencers rather than individuals. Ultimately, Facebook hashtags are good for business in terms of brand awareness.
The use of hashtags appears to be straightforward. You create content for social media posts, add hashtags, and you're done! Hashtags are prepared. But are these hashtags relevant to your business and niche? Here's how to sort it out.
1. Utilize the hashtag autocompletion function
When using a mobile application, you can utilize the search engine's autocompleted capability. You simply need to begin typing the keyword. The search engine will display hashtags with similar popularity.
To view the number of tweets using this hashtag, you must click on it. This option provides an exact count of users. However, because you must manually click on each hashtag, discovering the most popular one is time-consuming.
The social listening tool can be used to discover broad hashtags that are trending. How does it work? It's basic.
You must first create a project and add keywords (relevant to your business) that you wish to track. The program will scan Internet mentions and compile trending hashtags relevant to your niche.
Then you can attempt to incorporate them into your Facebook posts and observe the outcome.
Importantly, these hashtags work well for your specialty but are not Facebook-specific. Because Facebook restricts such access, none of the social listening tools will provide you with Facebook-specific hashtags.
Remember that hashtags that work well on Twitter or Instagram may not be appropriate for Facebook. All that matters is testing.
Brand24 updates these hashtag data every hour. If a new hot hashtag emerges, the program will immediately detect it for you. It is an excellent time saver.
Ready-to-use hashtags primarily consist of broad tags ordered by popularity. It is not a good idea to include widely used (and generic) hashtags such as #love, #food, #business, #fashion, and #happy. They may garner you a few likes but don't necessarily help you expand your Facebook profile.
These tags are followed by millions of users and create thousands of daily postings. There is an excellent likelihood that your material will be lost in the crowd.
To increase your social media reach and engagement, you must use niche-, product-, and service-specific content. Therefore, not all tags offered by websites with hashtag lists are appropriate and worthwhile.
4. Use mobile apps
We can use smartphone apps available in the App Stores to find new hashtags. Typically, these apps utilize the same functionality. We can investigate hashtags by category or produce them using niche-specific search terms. Additionally, we can filter created tags by frequency of usage.
They function reasonably well when attempting to determine the popularity of a hashtag. However, as noted above, the most effective hashtags are not always the most popular ones.
Can we use mobile apps to identify trending, viral, or specialty hashtags that attract user interest? Not exactly! Apps analyze the usage of tags and list them only if they have achieved widespread popularity.
5. Utilize hashtag creator
Online hashtag generators such as All hashtag and Inflact function assist us in locating popular hashtags. We can utilize it for other social networking platforms as well.
It appears that the inflact generator is an intriguing one. We must input a term, upload an image, or paste a URL to uncover popular hashtags. The hashtag generator will provide common, average, and uncommon hashtags with comparable keywords.
The resulting list is rather extensive, so you must select the hashtags that best suit your demands.
To Wrap Up
Today, we all can't help but be part of "the Facebook generation." Our social media-centric culture has made it impossible for businesses and individuals to stay off social media.
So, it is a given that you will need to use some hashtag on your blog or company website to increase your exposure.
Explore All
Hashtag Generator Articles