Instagram hashtags are a popular way to promote your content to reach a specific audience. Through hashtags, individuals discover interesting content that relates to their interests. So by using Instagram hashtags effectively, you expand your reach and make posts accessible to people with an interest in the same subjects.
The way you use hashtags makes a difference in how effective they are. Not all hashtags are the same. The best Instagram hashtags are those that attract the relevant people to your posts.
There are several reasons for using Instagram hashtags. The main reason is that it helps you get discovered on Instagram. People use hashtags to find like-minded individuals in their niche. For example, if you want to find people who like nature, you can use the hashtag #nature.
Online businesses use hashtags to promote their Instagram page or business. With the appropriate hashtags, you make your content accessible to people who care about the same thing as you. This way, you reach a wider audience who will probably like your post and follow your page for more content.
Want to know what people are talking about on Instagram? Searching Instagram via hashtags is a great way to find out. This can help you gain information about content and trends. Instagram hashtags can have specific uses, such as finding out what's trending or gaining insight into what your target audience loves or hates.
Using hashtags, you're helping Instagram sort and organize your posts – helping them reach people who value you. Content with the same hashtag is grouped so that when one clicks on the hashtags, they come across all similar posts. Instagram, unlike Twitter, encourages large-scale hashtag usage. People can use up to 20 hashtags in a post, with the maximum set at 30.
There are different types of Instagram hashtags, and certain ones are more widespread depending on the kind of goals you have. Others that are more targeted have lesser competition. The following are the popular types of Instagram hashtags.
These hashtags are created by brands relating to their products. A brand hashtag's goal is to show off a product, which can be seen as an advertisement. An advantage of brand hashtags is that they are more targeted rather than generic. This can lead to better ad targeting for marketing.
Coca-cola uses this type of hashtag. For example, the brand encourages individuals to post pictures of themselves sharing a bottle of Coke using the #ShareACoke hashtag. This is an excellent way to get user-generated content that you can incorporate into your marketing.
Category hashtags are less focused. They can be broad, but you should keep them closely related to your content. For example, you'll want to stick to hashtags like #marathon and #running when you share a picture of yourself running a road race.
Event hashtags like the name suggest relates to a specific event. They are used for particular activities, for example, #Olympics, #SummerOlympics, or #ChicagoMarathon2022. These hashtags are only relevant to the specific event. They provide an excellent opportunity to start or participate in ongoing conversations surrounding the event.
Campaign hashtags are ideal for brands looking to organize and promote the content they create for a specific campaign. With these hashtags, they can garner more attention from the public, which can lead to the success of their campaigns. Campaign hashtags are typically short-term and last only as long as the campaign.
To get the required results from hashtag usage, you must use hashtags correctly. Here are some tips on how to come up with Instagram hashtags that will drive engagement and reach.
1. Check out the competition
Look at your competitors' hashtags to get clues about what works in your industry. You can compare their tags to yours and discover new hashtags that could work effectively for your brand.
For example, if you're hosting an event, you might want to look at the hashtags that other similar brands have used. The competition will give you insight into what the target market might like and help you develop hashtags tailored for your event.
Above the "Top" and "Recent" tabs on any hashtag page, you'll find a list of related hashtags. This is a great way to find relevant hashtags slightly more specific than the big keyword-based ones you initially searched for. This hashtag will direct your content to a more targeted audience with less competition.
3. Create a branded hashtag
A branded hashtag may be the best one for your brand. Branded hashtags are tags you create to promote your brand or campaign. You can use these hashtags in your captions and Instagram stories.
To popularize the hashtag, you may consider running a contest asking participants to use the branded hashtag. This is also an opportunity to collect user-generated content and use them for marketing purposes.
Here are the 50 most popular Instagram Hashtags.
#instadaily
#friends
#repost
#nature
#girl
#fun
#style
#smile
#food
#instalike
#likeforlike
#family
#travel
#fitness
#love
#instagood
#photooftheday
#fashion
#beautiful
#happy
#cute
#tbt
#like4like
#followme
#picoftheday
#follow
#me
#selfie
#summer
#art
#tagsforlikes
#follow4follow
#nofilter
#life
#beauty
#amazing
#instamood
#instagram
#photo
#music
#photography
#makeup
#dog
#beach
#sunset
#model
#foodporn
#motivation
#followforfollow
#lifestyle
#trip
#summer
#travelgram
#photography
#art
#travel
#wanderlust
#nature
#instagood
#PhotoOfTheDay
#TravelPhotography
#PicOfTheDay
#NaturePhotography
#TravelBlogger
#beautiful
#landscape
#adventure
#explore
#instatravel
#photo
#ShoppingAddict
#LookGoodFeelGood
#FashionAddict
#FashionStyle
#BeautyDoesntHaveToBePain
#style
#fashion
#FollowForFollowBack
#fashionable
#PicOfTheDay
#fashiongram
#smile
#OutfitOfTheDay
#FashionPhotography
#FollowBack
#FashionBlogger
#WhatIWore
#follow
#fashionista
#PhotoOfTheDay
#StyleInspo
#instastyle
#love
#CurrentlyWearing
#FashionBlog
#giveaway
#sweepstakes
#WinItWednesday
#freebie
#ContestAlert
#ContestEntry
#instacontest
#instagiveaway
#WinIt
#contest
#GiveawayAlert
#giveaway
#ReelsOfInstagram
#TikTokIndia
#HolaReels
#reels
#ReelsVideo
#instareel
#music
#ReelsInstagram
#VideoOfTheDay
#ReelsIndia
#ReelSteady
#ForYouPage
#InstagramReels
#instareels
#reelsinsta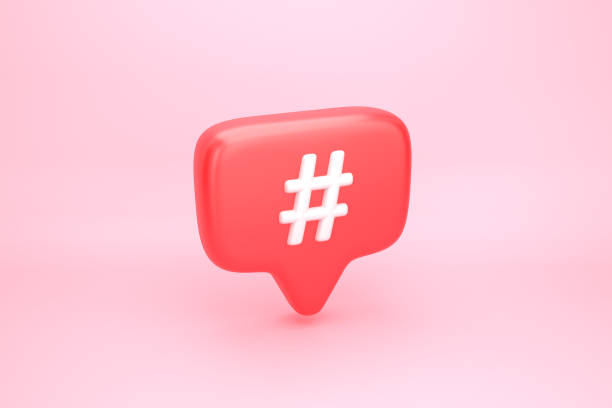 To Wrap Up
Instagram is an excellent platform to connect with millions of people; with hashtags, you can get the most out of the forum. Instagram hashtags are essential in attracting people with similar interests, increasing your post reach, and growing your social media presence.
It is vital to ensure that you aren't spamming hashtags that don't relate to your brand. Before you use hashtags, verify that they are effective and connect to your brand.
Explore All
Hashtag Generator Articles