Hashtags are the world's most popular short-form digital marketing tool because they provide a way for people to find, discuss and share information. Most importantly, they allow you to build connections with others who share your interests. Twitter hashtag generator is an online tool that generates relevant hashtags related to your content.
Hashtags are a way to group conversations or content around particular topics, making it easy for people to find content that interests them. This guide explores some of the best Twitter Hashtag Generator tools.
Why Use a Hashtag?
Hashtags are essential in boosting a brand's social media engagement and reach. Other benefits of using hashtags are:
1. Increase content engagement. Hashtags are an effective way to join a conversation on social media. Twitter hashtags boost your content's visibility, making it more likely for others to see and engage with it.
2. Find content that interests you. With hashtags, you can search for any topic you are passionate about or find and follow users who have similar interests as you.
3. Build brand awareness with branded hashtags: A branded hashtag can be a great way to promote your brand and increase conversions. You can create a branded hashtag by incorporating your brand name or tagline into a hashtag.
4. Show support for social issues: Hashtags commonly connect to a cause or issue. Using such hashtags means that you're supporting the cause.
5. Help your target audience find you: Incorporating a few popular hashtags into your post can be an excellent way to help your target audience find you.
What is a Twitter Hashtag Generator?
Twitter uses hashtags to organize conversations and content, and by creating a hashtag, you can reach a broader audience more effectively and efficiently. Generating the appropriate hashtags for your Twitter content can be challenging. With the Twitter hashtag generator, you get to create many engaging hashtags.
A Twitter hashtag generator is a tool that allows you to generate quality, relevant and niche-based hashtags for your Twitter content. All you need do is select keywords relevant to your content and insert them into the hashtag generator, which generates several hashtags for you.
Top 6 Twitter Hashtag Generator Tools
A Twitter Hashtag Generator is an online tool that determines what a specific hashtag should be to match the intended audience perfectly. Many Twitter hashtag generator tools are readily available, but this article will focus on the best six hashtag generator tools you can use.
This tool provides powerful and trending hashtags that are niche-specific. Hashtags for likes is user-friendly and has a well-organized analytics dashboard. This hashtag generator tool has an in-built hashtag algorithm, a growth-focused engine, and a customer success manager.
With these features, the tool analyzes your content and the hashtags' quality. It then offers better suggestions for hashtags that are not effective.
2. Sistrix
Sistrix has a user-friendly interface and provides comprehensive and easy tutorials. It helps you generate high-converting, relevant and practical hashtags for your tweets. The tool has a massive database and relies on analytics.
Sistrix allows about six users within the subscription and offers twenty-five daily inquiries for every user. One of Sistrix's features is more than 7 billion hashtags and real-time data that shows the most popular and trending hashtags.
3. Hashtagify
Hashtagify searches for real-time data about any hashtag and offers insights about them. It helps to analyze competitors' posts and provides information about relevant influencers to your niche. This Twitter hashtag generator tool is easy to use and includes hashtag suggestions, analytics, and insights on the hashtag.
Hashtagify uses trending and popular hashtags to reach out to a broader audience. It also amplifies your content with customized hashtag suggestions based on your profile.
4. Hashatit
This Twitter hashtags generator is an open-source tool that shows you the best and top hashtags that are relevant to the content you post. It has a user-friendly interface and provides guides and support on using the tool and navigating around it.
5. Later
This tool is an excellent Twitter hashtag generator that also serves as a social media management tool. It analyzes hashtags based on engagement rate and reaches and suggests which ones are most suitable for your brand. The tool has a user-friendly interface and other features like the hashtag analytics tool, which provides comprehensive reports.
6. Tags Finder
With Tags Finder, you can search for up to 10 hashtags. All you need do is enter about five keywords that describes your content. And, the tool will generate relevant hashtags that are well-suited for your post. Tags Finder has a great database of hashtags based on your location. It also provides information on banned hashtags.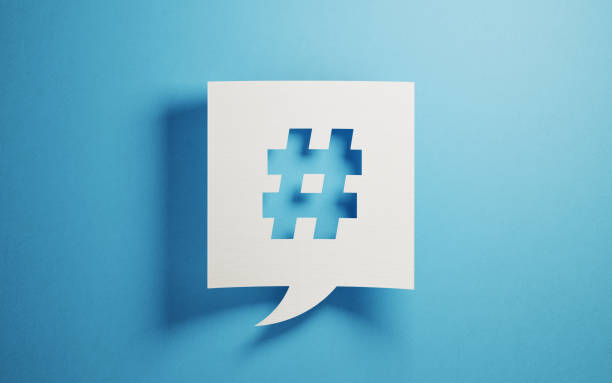 To Wrap Up
Hashtags are a type of metadata that helps your content go viral. They're an essential part of social media and influencer marketing. With their practical use, you can improve your visibility, increase content engagement and boost brand awareness.
Twitter hashtag generators are great online tools that generate relevant, quality, and niche-specific hashtags based on the keywords you enter. It saves your time and effort!
Explore All
Hashtag Generator Articles