A successful eCommerce business relies heavily on its product descriptions. A strong description gives you the ability to allay any reluctance your buyers may have to part with their money.
The key to doing this is persuading the reader that your product provides genuine value in a way that connects with them.
Learn to write compelling product descriptions that encourage readers to buy your products and perform well in search engine results. If you want to learn everything about product descriptions for SEO, keep on reading!
What Are Product Descriptions?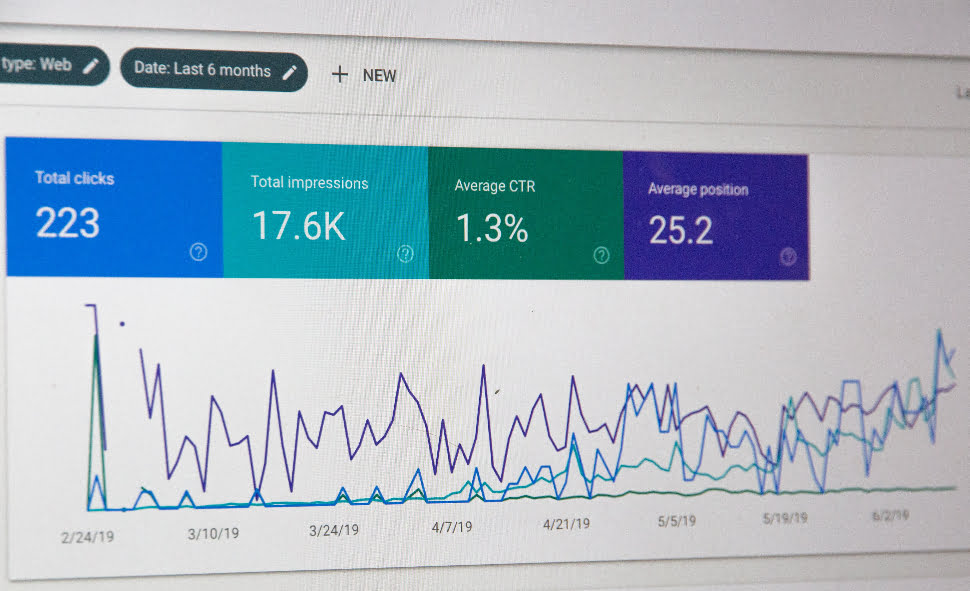 To begin with, search engine optimization (SEO) is the practice of raising your website's position in search results to boost organic traffic. It entails changing your website in a way that affects user experience.
Following the aforementioned guidelines will help you write an SEO-friendly product description for your online business. When done correctly, it may increase conversion rates, increase brand recognition, and enhance consumer opinion of your business.
When it comes to SEO, there are several best practices to adhere to. Search engines have explicitly stated that they are seeking for a few specific features.
However, it might be challenging to pinpoint exactly what you need do to make sure that you optimize your website adequately. Not to mention the fact that algorithms might change suddenly.
Additionally, the ideal technique to optimize your site is anything from constant because of how frequently client demands change.
So what is the answer? To determine what can increase your ranks and traffic, you must go through a trial-and-error process. To begin started, research what has previously worked and what has proven effective for other organizations.
Why Do I Need Product Descriptions for SEO?
The majority of millennials make their purchases online. As you might imagine, with so many people making purchases online, creating quality product descriptions is now essential to your company's survival.
Let's examine this in greater detail.
Ten years ago, it probably made sense to add keywords and phrases to your product descriptions. Even with brief details, you would still get the results you sought.
This is not the situation today.
The provision of original material to consumers is a key component of optimization. It must be thorough and customized for the best experience.
Therefore, you may enhance the whole shopping experience by optimizing your eCommerce product pages with high-quality, informative descriptions. When businesses consider SEO, they immediately think about landing pages and blog posts. But to get the greatest results, you also need product descriptions that are optimized.
To put it simply, you have a better chance of improving your search rankings by optimizing your product pages. This may increase sales, brand recognition, and website traffic.
Imagine you run a clothes store and want to boost foot traffic and sales for a specific pair of pants. The likelihood that the product page will rank better. Likelihood of customers finding your page also increases if you optimize it using the appropriate keywords.
As a result, you have a better chance of generating high-quality leads from your website, which increases your chances of increasing sales.
How To Write Good Product Descriptions for SEO?
Remember that every business is unique before we get started. These pointers will provide you with a strong framework for writing optimized copy. However, you must also conduct independent research to learn how to create appealing copy for customers in your target market.
Google looks for your website and tries to figure out what it's all about. We refer to this procedure as indexing.
Google examines the page's text, graphics, and other files that may be embedded. Overall, using concise, insightful page titles aids in better comprehension of the content and increases readability.
Google Search Console assists you in monitoring your SEO efforts and alerts you to any unexpected activity if things start to go south. Making the most of it can be facilitated by knowing how to use it.
To determine what content your web pages and images include, Google analyzes meta tags and descriptions. This data helps determine whether the material corresponds to the user's search intent.
Due to the frequent display of this information in Google's page results, meta descriptions are extremely crucial.
In Conclusion
If you're trying to get your product discovered on the internet, it's important you take your time to create a superb product description.
Getting among the top SEO rankings for your product is easier than you might think, but it takes time and much effort. Don't settle for sloppy information, because consumers expect a high-quality experience, and they won't buy or share your product if they can't trust it!
We hope our run down of writing product descriptions for SEO! If you have any questions, let us know!
Frequently asked questions
How do I write SEO for my product page?
Putting a great title on the product's name, including a manufacturer's if applicable.
Add a descriptive description to the product.
Inviting meta descriptions
You should pick a great, easy-to-understand URL for your product pages.
How do you introduce a product?
An offering point. Your customers buy your product due to a selling point.
Gather support
Show enthusiasm
Train your team
Demo your product
Launch date set
Insulate your product's life cycle.
Write a mission statement.
How do you introduce a product example?
(name of the recipient) We at (introduce your company) are very proud to introduce you to our new product (introvert your newly launched product). In your words, describe. (In the event you give us details of your product and discuss its feedback and market value), we will be sure of it.
Does product description affect SEO?
Benefits are more useful to your audience than features. Buyers find your description relevant due to the benefits of the product, which makes it better for SEO.
What is an example of a description?
In a description, you are describing information about someone or something. An example of a description is a story about the places that a family visited.
How do you write a listing description that pops?
Describe the property clearly.
Choose adjectives wisely
Red flag words should not be used.
Add valuable words
Highlight unique features
Observe punctuation
Let's leave out basic info.
Use great photos
How do you write a good product copy?
Write for someone who would love this message!
Paint a picture of how you feel using your product.
Stay consistent with your brand tone.
Feel something
Add features to benefits.
Use cliches and empty phrases to reduce confusion.
Use sticky words or sensory words.
How do I write a Google product description?
Ensure you are specific and accurate. When you describe something more specific, you can make it easier for customers to identify the product they are looking for.
Identify the most important details in the first 160 – 500 characters.
The most relevant features of your product should be included.
What is your product description?
A product description is a form of marketing copy that describes and describes your product's benefits. In other words, it provides all the information and details of your product on your ecommerce site. Details about the product may be one sentence, a paragraph, or bulleted. There are many ways to describe them, including serious, funny, or quirky.
Do product descriptions increase sales?
Because customers need them, product descriptions make sales. If you want to sell your descriptions, follow the tips in this guide – you want your descriptions to be clear, customer-focused, and compelling. Add stunning product photography to your eCommerce store and make it even more awesome.
How long should a SEO product description be?
About 300 words of in-depth product description hits the spot for both SEO and consumers. Make sure that the product descriptions are separated into readable chunks, separated by relevant subheadings.
How do you write a catchy product description?
Develop your ideal buyer.
Entice with benefits
Justify using superlatives
Let your readers explore your ideas.
Make mini-stories to break through rational barriers.
Use sensory words to stimulate your senses.
The temptation to prove something social.
Provide your description with scannability.
How many words should product description be?
A product description should be between 305-400 words, or how long is necessary to explain the main features of the product and the advantages it offers to consumers.
What is a good sentence for description?
The way to use Description in a sentence. When he called the station, he reported the description of the vehicle. Her description of the situation was Angry. The man and his vehicle were described in detail by Howie, along with his license plate number.
How do you advertise a product example?
Exclusive previews for loyal customers.
Use an introductory offer.
Use Google My Business.
Use social media to create a contest.
Send an email to spread the word.
Make a blog post.
Host an event
Upgrade to the complimentary upgrade program.