Your business's value proposition is the most crucial component of your whole marketing strategy. A value proposition explains to potential customers why they should work with you rather than your competitors. In this article, you'll learn the importance of a value proposition and some effective customer service value proposition examples.
Many businesses don't know what a value proposition is and fail to emphasize it on their official website or marketing campaign. They bury it with buzzwords, jargon, or trite.
This article is helpful in understanding why a value proposition is one of the important conversion factors.
What Is a Value Proposition?
A value proposition is a summary of why customers should choose your goods or services. It conveys clients' most obvious benefits of doing business with you. Every value proposition should address a customer's concern and present your business as the solution provider.
A compelling value proposition persuades a potential customer that a specific product or service offered by the business will provide more value. It will more effectively address a problem for them than other similar or comparable offerings.
Why Is a Value Proposition Important?
It isn't easy to analyze the significance of a company without first understanding how it's unique and different from its competitors. This is the reason that all businesses must have a value proposition that accurately shows how they differ from their competition.
A value proposition should be unique to your business or company. They might even decide to go with a competitor merely because of how well that company's marketing and sales efforts convey its value offer.
Components of a Value Proposition
A value proposition is a marketing strategy companies create to demonstrate their product's value. It is most often shown on your company website, mainly the home page.
You can also include the value proposition in your marketing campaigns, leaflets, or brochures. The three primary components of a value proposition are as follows:
Headline
Your headline should clearly convey the value proposition that you want to achieve. This is the most important part of your value proposition as it appears at the top of your marketing article or website home page.
The headline of your value proposition outlines the benefits a customer will receive by purchasing from you. The headline must be original and catchy, but it should first and foremost be short and clear.
Subheading or Paragraph
A value proposition is really about how persuasive you can be with your product and service. It should be clear from the subheading or paragraph what your business provides, who it serves, and why. In this section, you can expand on the details mentioned in the headline.
Visual Element
Pictures are worth a thousand words. Incorporating a dynamic picture can be an effective tool to make your value proposition more enjoyable and memorable.
In some instances, a video, infographic, or image may be able to communicate your value proposition more effectively than just words. Use these graphic components to strengthen your message and draw the audience in.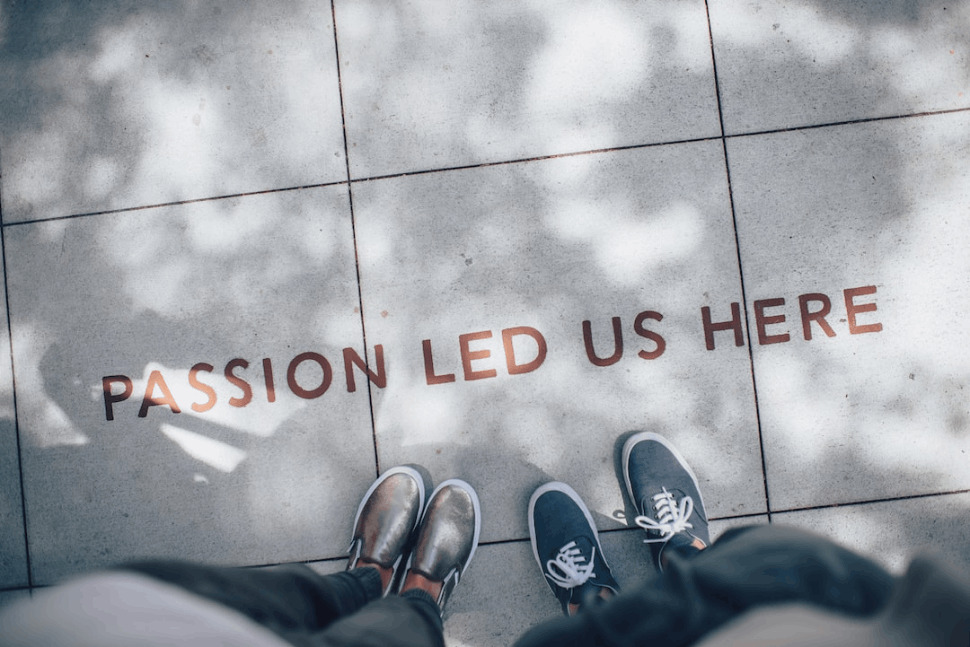 Top Customer Service Value Proposition Examples
It's no secret that customer service is a key business component. It is one of the significant ways to attract and retain customers. The truth is customers will likely choose the business with the most pleasant customer service experience.
Here are some popular and practical customer service value proposition examples to inspire you to craft one for your own.
Apple iPhone – the Experience is the Product
The revolutionary device was one of the first smartphones that captured consumers' imagination to such a degree that the industry was completely changed.
It's difficult to think of a more iconic device than the Apple iPhone, even in today's saturated electronics industry. By emphasizing the complete experience of using the device, Apple's value proposition is as distinctive as its product design and aesthetics.
Uber – the Smartest Way to Get Around
Uber has revolutionized the way that people get around. It allows you to use your location to look up the most popular rides nearby. And then it offers the convenience of requesting a car to come to pick you up.
Moreover, Uber's distinct value proposition really deserves appreciation. It does a great job of highlighting the negative stuff about getting a regular taxi and emphasizing how its service is better.
Slack – Be More Productive at Work With Less Effort
Slack is a productivity and communication messaging app for the workplace. Although it appears simple to use, it is sturdy enough for big teams working on challenging projects.
Their value proposition strongly emphasizes comfort, increased productivity, and simplicity. Even between large teams, communication simplification is their main goal.
Digit – Save Money Without Thinking About It
Personal finance is a fiercely competitive industry with thousands of apps to support better money management. However, Digit provides users with a completely hands-off saving option by automating the entire procedure.
Digit's value proposition is a great example of a value proposition done well. This revolutionary app enables simple savings with personalized tracking. It addresses basic needs, fears, and wants in a single line.
Unbounce – A/B Testing Without Tech Headaches
Unbounce specializes in conversion rate optimization and does so without any tech headaches. It is clearly evident in Unbounce's value proposition that it creates, publishes, and tests landing pages without any I.T. support.
The perceived technical overhead of A/B testing is a significant barrier to entry for many small businesses and even larger firms. This makes Unbounce's value proposition a particularly enticing one.
Conclusion
An organization needs to create a unique value proposition to draw customers. A value proposition is an explicit statement of what a product is, who it serves, what problems it solves, and why it's important.
This article explains the importance of value proposition. It's a powerful piece of communication that can help your company get off the ground.
Explore All
Unique Value Proposition Articles