How do you set your Café apart from the tight competition in the market? The answer is simple: A Unique Selling Proposition. In this article, we'll look at some powerful and unique selling proposition examples for Cafe to help inspire you.
These simple statements have driven many cafés around the world to success. And with the right message in place, they can have the same effect on your business too.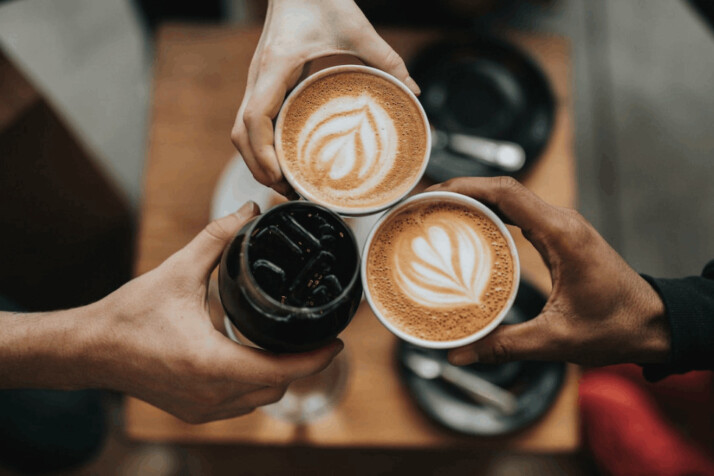 What Is a Unique Selling Proposition?
A unique selling proposition distinguishes a product or service from the competition. It is basically a statement that answers the question, "Why should you choose us?"
These statements communicate the greatest benefit that your customers can get through the products your business offers. It should address a customer's problem and make a case for your company as a problem-solver. You can center your selling proposition on aspects of your company, or it can also reflect how you value your customers.
Why Your Need a Unique Selling Proposition for Your Business
Every business needs a unique selling point to succeed. A unique selling proposition should be one of the first things the marketing team builds. This will define how you market your business. And it will explain your company's purpose and help potential customers find you.
You must have a unique selling point to showcase your product or service compared to your competitors. It should be based on the qualities that make your brand unique to your customers.
What Makes a Strong USP
A strong USP is one that is concise, memorable, and focuses on the needs and wants of your customers. Here are some other characteristics of a strong USP:
Assertive: Your USP needs to motivate customers to choose your business over others effectively.
Focused on the customer: Your USP's main focus should be on your customers' needs. It needs to relay the value of your products and how it can help solve their problems.
Concise but catchy: Keep your USP concise so that it's more memorable. It should also be easy to understand for both your employees and customers.
How to Write a Unique Selling Proposition
Get to Know Your Target Market.
Knowing your target market is the first step to making a great USP. Take the time to understand why they're buying from you and what they're looking for from a coffee experience. You can better know your market by researching and looking at the data.
Benchmarking
Benchmarking refers to the act of measuring your product or service against similar or competing products or services. It lets you see how they stack up against each other.
To separate your business from the competition, you need to know your competitors deeply. Your market strategy should include identifying companies selling similar products to yours. Try to learn how they came up with their unique selling proposition.
Conduct Customer Surveys
Not sure what your selling point should be? Your customers might have the answer. After all, they are the ones who've experienced your products firsthand.
Try to survey as many of your customers as possible and ask them about their experience. You can use the net promoter score system to identify your most satisfied customers. Net Promoter scores show you how likely someone is to refer your product to someone on a scale of 1-10.
Focus on What Makes You Unique
Once you've identified what makes your customers choose you over your competitors, use it in your USP. It is better for your brand to be known for one thing than try to be everything to your prospects.
Unique Selling Proposition Examples for Cafe
Thinking of a great USP for your Café can be challenging. You need it to briefly tell your customers what you do, who you are, and how your competition is different from you. A unique selling proposition gives your customer a reason to visit your Café over your competitors.
Take a look at some of the USPs of these successful businesses for inspiration.
Starbucks: Love Your Beverage or Let Us Know. We'll Always Make It Right.
Starbucks' USP is customer-centric. It ensures customers that their beverage is always made exactly to their liking. It also uses a personal touch by tailoring its service to meet the customer's needs.
Tim Horton's: Always Fresh
This two-word USP is simple and goes straight to the point of what Tim Horton's offers: Fresh and quality products.
Dunkin' Donuts: Promise to Offer Fresh Food, Fast and to Offer More Choices, Served Quickly in a Quality Way.
Dunkin" Donuts is also a big player in the coffee business, although they mainly offer donuts. Their USP offers a "promise" to their customers, which is a promise of quality, simplicity, and convenience.
Other USP Ideas for Cafés
Brewed fresh daily
Brewing good memories
Coffee with a view
Menu and Experience
Don't settle for bad coffee
World's most Instagrammable coffee shop
Coffee brewed just for you
World's strongest coffee
Final Thoughts
Your unique selling proposition is more than just a slogan. It is the chance to demonstrate the value that your business can offer. Take the time to really create a strong USP that will speak to the needs of your customers and potential customers.
A strong USP will help set you apart from your competition and show that you have your finger on the pulse of your market. It is the perfect balance between what makes your business profitable and what makes it unique.
Hopefully, you were able to get some inspiration from the writing tips and unique selling proposition examples for Cafe in this article. Good luck!
Explore All
Unique Value Proposition Articles