Every business has a unique selling point–a unique competitive advantage that distinguishes them from other companies or products.
Communicating your unique selling point is critical to your marketing efforts. Your potential customers have various options, so it's important to let them know why you're the best for them. This guide discusses unique selling point with example to inspire you.
Your unique selling points make you the better choice for your customers. Identifying and communicating your unique selling point is the first step to marketing success – it is key to getting potential customers to convert.
This guide highlights some real-world unique selling point examples that will give you a head start.
What is A Unique Selling Point?
A unique selling point, also known as a unique selling proposition, is a product's benefit that differentiates it from others in the market. It is often used to build customer trust and get people to buy a product or service.
Your USP influences your branding message, copywriting, and overall marketing decision. A USP should quickly address your potential customers' pressing questions. A compelling USP is focused on what your customers value; it should be assertive but defensible.
Why is A Unique Selling Point Important?
A unique selling point defines what makes a company or product different from or superior to others in the same industry. It is essential because it sets your product apart from the competition.
A company's unique selling point defines what makes the company unique in the marketplace: the value it offers and the problem it solves. A strong USP communicates a benefit peculiar to a brand that competitors don't provide.
Unique selling proposition helps customers differentiate between one product and another and encourages them to buy your product over another.
Unique Selling Point With Example
1. Canva
("Empowering the world to design")
Canva, an online graphic design platform, has one of the best Unique Selling Points. Its service aims at streamlining graphic design, so anyone can design beautifully without getting stuck with expensive and difficult design software.
Without too many words, Canva's USP, "Empowering the world to design," conveys what makes their service special and better. It specifies the simplicity of the product and the low prices people can afford.
2. Nike
("Bring inspiration and innovation to every athlete in the world. If you have a body, you are an athlete.")
Nike, the sports and footwear industry leader, has a great USP. Nike sponsors top athletes in many sports branches to promote their products, technology, and design.
Nike targets an audience by saying that it aims to bring inspiration and innovation to every athlete globally. It goes further to say – "if you have a body, you're an athlete."
By this statement, Nike broadens the buyer persona to anyone, not just athletes. It signifies affordable prices at the athlete-level quality and displays the company's stance on supporting athletes and any sports activity.
3. Coca-Cola
("Refresh the world. Make a difference.")
Coca-Cola diverts the focus on "refreshment" for its Unique Selling Point. It emphasizes its product and company's difference by taking the simplicity of refreshments and connecting them to a more valuable meaning.
The Coca-Cola statement "Refresh the World" hints that the company's vision is sustainable for our planet. "Make a difference" appeals to the customer to consume the product to join sustainability.
4. Shopify
("The platform commerce is built on.")
Shopify is a popular e-commerce platform that allows users to create an online store with basic knowledge. They communicate their USP by defining their brand as "the platform commerce is built on." This draws attention to how the brand allows e-commerce business to launch their online stores and thrive.
5. Starbucks
("Expect more than a coffee.")
Starbucks attracts customers with its USP "Expect more than a coffee" and arouses curiosity. The brand gets people to connect various things in their life with Starbucks coffee. For some individuals, it's the right way to start a workday.
6. Domino's pizza.
("You get fresh, hot pizza delivered to your door in 30 minutes or less—or it's free.")
Domino's pizza's USP is the reason why they are well-known today. Pizza deliveries take a long time, but Domino's attracted customers by making a bold promise of free pizza if their delivery exceeds 30 minutes. This helped them establish trust and confidence with customers.
7. Avis
(When you're only No. 2, you try harder. Or else.)
Unique Selling Proposition is about embracing difference – even if it seems like a weakness. Haven struggled to get to the top of the competition for years, Avis eventually embraced its second place and made it into a USP. This implies that USPs mustn't be bold promises; they only need to point to your company's unique identity.
8. Tiffany & Co.
(The right one is worth waiting for.)
Tiffany & Co is a famous jewelry brand for its elegant and timeless engagement rings. The brand communicates its uniqueness creatively by making an analogy of love. Its USP, "the right one is worth waiting for," signifies that the right engagement rings are from Tiffany.
9. Fullstory
(Craft a more perfect digital experience.)
Fullstory focuses on user and data tracking to help websites or apps improve user experience. One glance at the company's USP helps the customer understand the brand's aim. Fullstory's USP is simple and promising and emphasizes customers' value from using it.
10. IKEA
(To create a better everyday life for the many people.)
IKEA is a popular furniture and homeware company that offers customers high-quality furniture at low prices. The company's USP explains that its services go beyond home furnishing. Their goal is to make life more enjoyable for many people.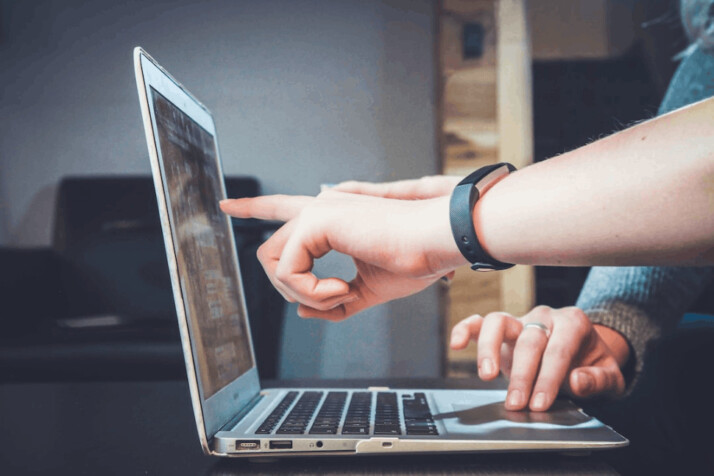 Conclusion
A Unique Selling Point makes a brand's offerings different from its competitors. It is the unique benefit a particular product offers to its customers, the strength that makes it stand out from the rest.
The Unique Selling Point is a critical factor in the success of any business. Identifying and communicating your USP gives prospective customers a reason to choose you over the competition.
Explore All
Unique Value Proposition Articles