Unique value propositions are all about getting your consumers to consider your product over those of your competitors. It's a way to tell them how your offer can be helpful to them in real scenarios.
Customers are more likely to buy products represented by an effective unique value proposition.
This article will explain UVPs and their importance. It will also provide you with examples of UVP in marketing. Let's begin.
What is a Unique Value Proposition?
A unique value proposition (UVP) is a marketing tool that companies use to claim that they offer a competitive advantage in terms of:
A UVP is more than just a product description, as this, too, shares a product's features, pricing, and specifications. It is the product or service's unique selling point, and it sets it apart from the competition. It focuses on the ways that a product can improve a customer's life through the promise of value it offers.
A UVP is a clear statement that offers three key things:
Relevancy – How your product can solve customer pain points or improve their situation.
Value – The specific benefits that can be derived from the use of your product.
Differentiation – Why your customer should trust your product instead of the countless others in the market.
Companies almost always include UVPs on every product page on their website. It's a big part of selling a product and a way of speaking to your prospects. UVPs also appear on blogs, social media posts, and every other content type or platform.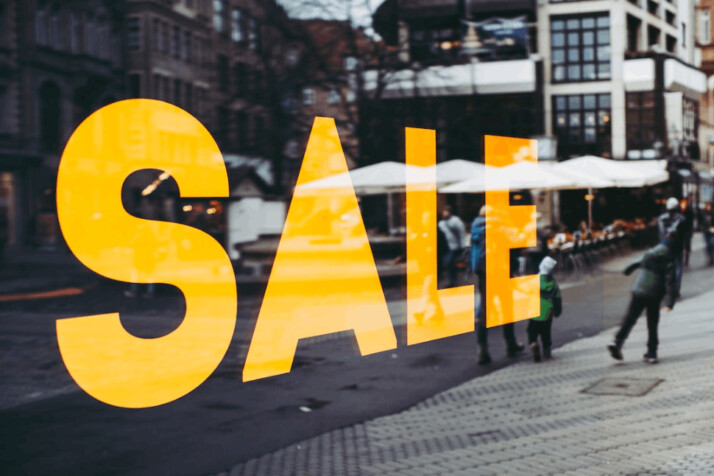 Elements of a UVP
To better understand a UVP, we need to look at its elements. Identifying each part will help you understand its purpose. This will aid you as you craft your UVPs.
Headline – a clear and concise statement that outlines the benefits that come with using your product or service.
Paragraph – This explains the details of your company's offers, and it elaborates on the message stated in the headline.
Visual Element – visual elements provide an easy way for people to understand what you're offering and help them know key aspects of your offer. They include infographics, videos, and illustrations that seek to answer questions an audience might have.
The Importance of UVP
UVPs are important because they can tip the scale between landing a sale or losing a customer. They represent your brand, and they are a way to position your product as the perfect choice for your customers.
Great value propositions directly affect conversion rates because they grab the attention of your viewers and give them a reason to remember your product.
Without a UVP, prospects simply wouldn't purchase your products because it isn't valuable for them to do so. Every business must convince customers to buy their products, and the business that does this best tends to enjoy a greater profit.
There are many times when a great product fails to attract customers because of a lack of marketing.
Many of LG's mobile phones were innovative and full of promise. However, their lack of good marketing led customers to ignore their phones in exchange for other options.
The LG Wing is a prime example of an attempt to bring excitement and variety to a lackluster and repetitive smartphone market. There wasn't any smartphone like the LG Wing, but innovation alone isn't enough to generate revenue.
In contrast, Samsung's Z Fold and Z Flip line of smartphones are the most popular offering in the folding phone segment. This is mostly due to the way Samsung marketed its phones to customers. The Fold was a productivity machine, while the Flip made smartphones fun again.
How to Create a Powerful Unique Value Proposition
Most prospective buyers check out three to five different options before deciding which product to buy. Your UVP will help your offer stand out from the competition and help you sell your product. If you're having difficulty finding ways to beef up your deals, here are some tricks you can try.
Target Buyers Using a Customer Profile
Any marketer worth his salt understands the purpose of a targeted approach. You need to define a specific demographic and create a relevant customer profile. Identifying your target market will allow you to understand their particular wants and needs.
This information will form the basis of your UVP. There are three general angles you can use when formulating a customer profile:
A problem your customer needs to solve or a task they need to accomplish.
The benefits your customer expects from your product or service.
The pain points your customer experiences in their attempt to resolve the problem.
Try to look at all these angles while creating a customer profile. They will help you learn about your customer's situation clearly.
Use a Value Map to Frame Your Approach
A value map is a matrix that highlights three key aspects:
Gain Creators – features that make users happy.
Pain Relievers – solutions that address users' pain points.
Products and Services – offers that are most effective for a particular customer profile.
A value map gives you insight into the products that can cater to your current customer profile. Planners must connect value propositions with customer profiles because this determines the effectiveness of your UVP. It ensures that the UVP and product are relevant to the needs and wants of your target audience.
Boost Your UVP with Attractive Extras
Once you've written your UVP, you may need to throw in a few boosters to get customers to take on your offer. Most times, it involves sweetening the deal with things your competitors don't offer. Some examples of these are:
No setup fees
Free shipping
Free cancellation
Discounts
No lock-in periods
Money-back guarantees
Free bonus with each purchase
Next-day shipping
These are all things that help mitigate the risk and uncertainty of your buyers. Think of something that doesn't cost your company much but can be very attractive to your target audience.
Examples of UVP in Marketing
If you're looking for ways to appeal to your customers and grow your sales numbers read on. Here are some strong examples of UVP in marketing to follow. Make sure to study them and try to build on them.
HubSpot: An Easy-to-Use CRM
HubSpot markets itself as a simple digital marketing solution for small businesses and small family-owned firms. Its UVP targets CRM users who dislike over-complicated CRM software. It also sells its service to beginners intimidated by most CRMs.
This means that HubSpot's UVP focuses on the ease of use of its products and its ability to allow teams to collaborate seamlessly. The UVP also includes a picture of a smiling woman, which is exactly the image they want to present. – An easy solution that makes users smile.
FedEx: Manage Your Home Deliveries
Home moving and shipping tend to be a tedious, time-consumer ordeal. This is especially true for businesses that cater to many orders. FedEx's UVP focuses on alleviating the labor aspect of home moving. It provides customers with a fast and easy way to organize their home deliveries.
They provide customers with thousands of drop-off points, and they notify recipients when parcels are on the way. They also let customers inform drivers where to leave their packages.
LG: State-of-the-art Living Experience
Don't let out LG smartphone examples discourage you from using their UVP as an example. Their home appliance division is wildly successful because they use all the right marketing strategies to get the word out to their target customers.
LG's home appliances have great power efficiency and the ability to enhance a customer's home experience. LG is one of the industry's most successful players because they offer simple designs that make its products easy to use.
Subaru: The most adventurous, most reliable, safest, best Subaru Outback ever
The 2022 Subaru Outback has a UVP that emphasizes the SUV's stylish design, all-weather reliability, and advanced safety technology. Its UVP creates an impression that its SUVs have the better build quality and are more reliable than those of their competitors.
Samsung: Get Ready to Unfold Your World
Samsung effectively targets a tech-savvy audience who wants nothing but the latest tech. The Galaxy Fold and Flip smartphones represent the bleeding edge in terms of smartphone design.
Samsung finds a way to market its new design by introducing a new world of possibilities. They promote the Fold as the best productivity tool that's portable and easy to use. On the other hand, they sell the Flip as an ultra-portable device that adds fun ways to perform typical smartphone functions.
The folding design for both smartphones has been wildly popular on social media, and they address the stale designs of most smartphones. This is one of the best examples of UVP in marketing because it gets customers excited about products that are new to the industry.
The Bottom Line
An effective value proposition is a way to communicate the benefits and real-world uses of your product. It's what gets customers to choose your product over others. It's a way to guide website visitors to look at the selling points of your product. It shows them the positive change a product can bring.
Writing an effective UVP can be challenging if you don't have a plan and process. The main thing to keep in mind is that your UVP should focus on:
How the product benefits customers
The problems it solves
The specific products that are ideal for particular customer profiles
There are many other examples of UVP in marketing, but the formula stays the same. Remember that the effectiveness of a proposition mostly banks on identifying the wants and needs of your customer and using the right approach.
Explore All
Unique Value Proposition Articles