Search Engine Optimization (SEO) is the secret weapon that can take your website to the next level! It's the process of improving your website's visibility and ranking in search engines. This is important because the higher your website ranks, the more likely people will find and visit it. By imbibing best practice SEO techniques, you can increase the visibility and credibility of your website, leading to more traffic and leads.
SEO concerns any business or organization that wants to stand out and break through the competition. It encompasses several techniques like keyword research, on-page optimization, technical optimization, and off-site optimization. However, there's the right way to execute all of it. So it's important to learn the best practices, so you don't end up doing anything that could hurt your website.
In this guide, we discuss the best practice SEO techniquesthat can help boost your website's visibility.
What Is SEO?
Search Engine Optimization is a significant driver in the growth of the internet, and this will not change soon. It is best described as the effort to improve a website's ranking and visibility in search engines.
Every business needs to optimize its website to attain visibility in today's world, where consumers demand quick information. If done right, SEO will no doubt boost your website's traffic and improve the ROI of your business!
Best Practice SEO Techniques
The best practice SEO techniques revolve around improving user experience. It starts with knowing the keywords people use when searching for products and services like yours.
And extends to creating quality content that satisfies user intent and using proper on-page optimization. It also involves ensuring that your website's layout, speed, and functionality sync and allow easy navigation.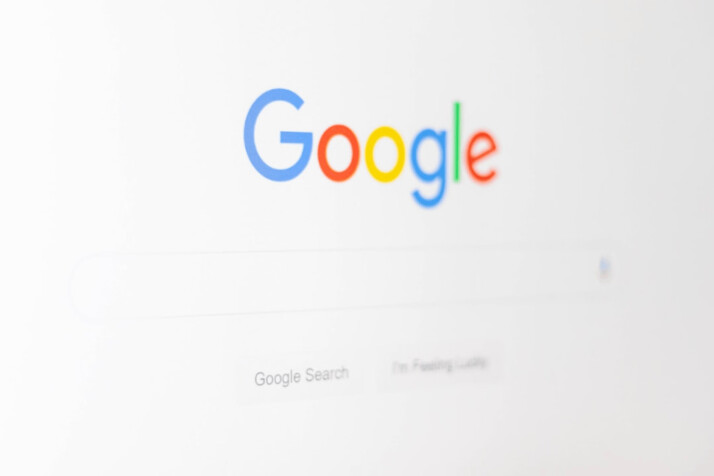 Here are some of the best SEO best practices that can produce the most beneficial results for your business:
1. Keyword Research
Keyword research is the cornerstone of search engine optimization. It is the process of discovering the search terms your audience type into search engines to find products and services like yours.
Start by brainstorming a list of keywords relevant to your business offerings. Make a list of primary keywords first, then build upon this list.
Once done, enter your main keywords into a keyword research tool to discover similar keywords your audience is actively searching for.
2. Understand search intent
Search intent is the reason behind a user's search query. Every internet user has a search intent, whether to purchase a specific product, locate a website or simply learn more about a topic.
It's not enough to merely collate a list of keywords your audience is searching for. You need to understand the intent behind the search and create content that satisfies this intent. This way, you'll hit the top spot of search engine results in no time!
There are four main types of search intent: informational, navigational, transactional, and commercial investigation.
Informational: Users are looking for information on a particular topic. If you're targeting an informational search term, your content must provide relevant and detailed information on the topic.
Navigational: Users want to find a specific website or webpage. They typically search for the brand name, such as "Nike" or "Amazon."
Transactional: Users with a transactional search intent are at the bottom of the buyer's funnel. They're done researching and want to make a purchase or complete a specific action; they're simply looking for where to buy. When you create content targeting a transactional keyword, include a clear call to action. This will make it easy for users to complete the desired action.
Commercial: Commercial intent users are still in the research phase of the buying process. They are looking to compare prices, features, and reviews of different products. When you create content around commercial keywords, focus on promoting better product deals. Showcase your product's most important features and display appealing customer reviews.
3. Post high-quality content
If everything else on your website is in place and the content is poor, it's simply a wasted effort. Creating high-quality, informative, and engaging content is one of the most important SEO practices. Search engines want to provide users with the best possible experience. And so they prioritize websites that provide valuable, quality, and relevant content.
The more informative, useful, and relevant your content is to a search query, the more likely it is to rank on search engines. Also, well established websites will naturally link to your content!
Want to establish your site as an authority in your niche? Don't neglect quality when it comes to your content!
4. Optimize metatag
Meta tag (title and description tag) are HTML elements that summarize a web page's content. It tells search engines what the content is about and which topics it covers.
The meta tag should be optimized for search engines and users, using relevant keyword phrases.
Here are some tips for optimizing your meta tag.
– Keep it short. The title tag is the most important on-page element for SEO. It is the first thing that search engines look at when evaluating a web page's relevance. Keep your title tag under 60 characters and make sure it accurately describes the content of the page.
The meta description should concisely summarize the content of your web page and should be between 150-160 characters.
– Include keywords. Use keywords that are relevant to the page's content in your metatags.
– Make it unique. Each page on your website should have a unique title and meta description tag. This will help search engines and users understand what the page is about.
– Use modifiers. Use modifiers such as "best," "guide," and "review," to make your title tag more specific and compelling. This will help increase the click-through rate.
– Brand inclusion. If you are a brand, you may include your brand name in your meta tag, as it helps build brand recognition and credibility.
– Use separators. Use separators such as "|" or "-" to separate different elements of the title tag and make it more legible for users and search engines.
5. Enhance your website loading speed
Page loading speed also impacts a website's ranking on search engines. Because search engines want to provide users with the best possible experience, they prioritize sites that load quickly.
Here are some quick steps to improving your site speed:
Optimize Images: Large image files can slow down your website. Use the appropriate image file format and compress extra-large images.
Use a Content Delivery Network (CDN): A CDN stores copies of your website on servers worldwide. This allows users to access the site from a server that is geographically closest to them and can significantly increase loading speed.
Minimize redirects: Every time a browser has to redirect to another page, there's always a delay. Minimizing redirects helps speed up your website.
Use a fast hosting service: The speed of your website also depends on the hosting service you use. Choosing a fast hosting service can greatly improve the loading speed of your site.
Use a responsive design: A responsive design ensures that your website looks great and loads quickly on all devices, including mobile phones and tablets.
6. Optimize Your Images
Use descriptive words on your image alt tags, and captions and incorporate the target keyword where possible. This will help search engines understand the context of the image. And ultimately, improve the page's relevance for the target keyword.
7. Include quality links
Internal linking is the process of linking to other pages on your website. It helps search engines understand the structure of your website and the relationship between different pages.
8. Use SEO-friendly URLs
SEO-friendly URLs are short, descriptive, and include the target keyword. Your URL should be easy to read and understand – this will improve your site's visibility in search results. It is good practice to use lowercase letters in the URLs and avoid using special characters like &, #, and %, which can confuse search engines.
9. Improve User Experience
User experience is one aspect that you want to give your attention to. A website that is difficult to navigate and has many unnecessary ads or pop-ups will typically perform poorly on search engines.
Want to get your site on the top of search engine results? Ensure your site is designed to provide users with the best experience!
Use a clear layout and responsive design that is optimized for different devices and screen sizes. This ensures that your site is easily accessible and readable on various devices.
Additionally, a clear and easy-to-use navigation menu makes it easier for visitors to find the information they are looking for.
10. Use backlinks to optimize the website.
Backlinks are links from other websites to yours. Quality backlinks from established websites to yours will increase the authority of your site and tell Google that you have quality content.
You can obtain backlinks by guest blogging or creating good content that other websites will naturally want to link to.
11. Use your main keyword in the first paragraph of your content.
One of the best SEO practices is to add the target keyword early in your content. Ideally, this should be the first sentence or at least in the first paragraph. This helps search engines understand the content's main topic and can improve the page's relevance for the target keyword.
Final Words
SEO is constantly changing! The best way to stay on top of your game and outrank the competition is to keep up-to-date with the latest SEO practices.
By following the best practice SEO techniques above, your website will surely skyrocket in the SERPs in no time.
Leverage SEO today, and you'll reap the benefits in the future!
Explore All
SEO Keyword Research Strategy Articles