Achieving the top spot in search engine rankings is critical for success online. And with the right keyword strategy tools, you can increase your visibility across all major search engines.
This article will look at some of the top SEO keyword strategy tools available today. We will also explore their features so that you can confidently choose a solution that works for you.
Whether you are an experienced marketer or a beginner with SEO, these keyword research tools will help you stay ahead of the curve.
What Is a Keyword Research Tool?
A keyword research tool is a powerful asset in the digital marketer's arsenal. It allows users to quickly and effectively identify high-value keywords for their website or blog. This tool can be used to detect areas of interest from potential customers and establish what phrases are frequently searched by them.
By utilizing this data, you'll better understand how to drive organic traffic to your site. Additionally, you'll get an idea of what competitors are up to and which words they are using to target certain audiences.
Ultimately, keyword research tools enable users to leverage search engine optimization techniques to reach their goals.
Top SEO Keyword Strategy Tools
Here are the top SEO keyword strategy tools to help businesses identify key terms and phrases to maximize their online visibility and reach.
SEMrush
SEMrush is considered the gold standard for keyword research and offers the most extensive database with over 20 billion keywords. This versatile and powerful keyword research tool helps you keep an eye on your competitor's keywords. It enables you to find opportunities to overtake them for the top spot in Google's organic search results.
You can also compare several domains against one another to assess the competitive environment. It includes evaluating their common keywords and rankings in Google's organic and paid results.
Position tracking allows you to track a website's daily position on SERPs for a set of keywords and analyze their ranking history. Also, the Keyword Overview tool provides a complete picture of a given keyword, including monthly search volume, growing popularity, and more.
Notable Features:
Get suggestions for ad groups and long-tail keywords
Uncover annual keyword trends
Keyword difficulty analysis
Access to the entire keyword research toolkit
Comprehensive Insights into organic traffic
SEMrush offers multiple paid plans starting from $119.95/mo to $449.95/mo. You can choose a plan that best suits your needs.
Ahrefs
Ahrefs is one of the top keyword research tools in the market today, with features comparable to SEMrush. You can use the Ahrefs keyword explorer tool and type in the keyword to get a list of keyword suggestions. It also gives you a comprehensive report, including the keyword difficulty, search volume, and clicks per search metrics to identify traffic-generating keywords.
You can also use Ahrefs Site Explorer Tool to unveil competitor keyword strategies, and the Content Gap enables you to compare competitor keywords. It gives you the opportunity to create fresh content on keywords that your competitors are ranking for, but you aren't.
Additionally, Ahrefs will email you if one of your competitors improves its position. Rankings are directly impacted by backlinks, and Ahrefs' backlink analysis capability is one of its strongest suits.
Notable Features:
Calculates accurate keyword difficulty score
A thorough overview of the SERP and ranking history
Supported in more than 171 countries
Advanced click metric to boost CTR
Provides thousands of keyword suggestions
Ahrefs offers a range of pricing plans to suit every budget, from individual users to larger businesses. Their entry-level plan is 'Lite,' starting at $99/mo and goes all the way to the 'Enterprise' plan for $999/mo.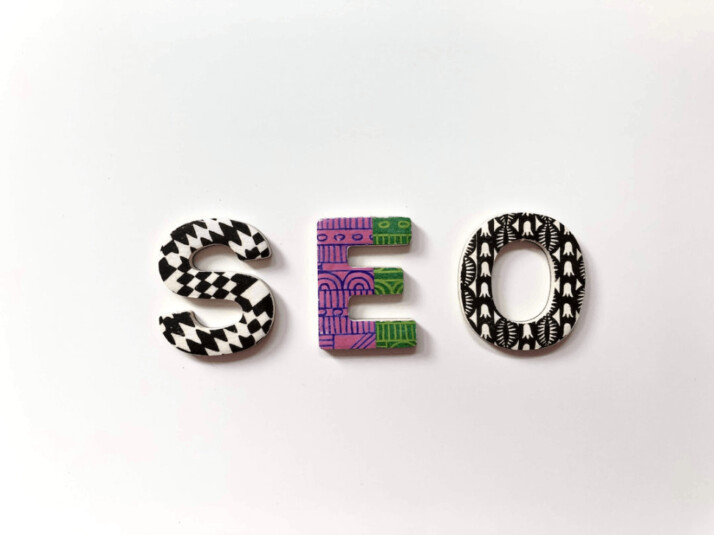 Long Tail Pro
As the name suggests, Long Tail Pro is the new go-to keyword research tool for generating long-tail keywords for niche sites. Long Tail Pro provides an overview of statistics on how you compare your competitors on Google rankings.
Long Tail Pro lets you assess keyword difficulty, find new backlink opportunities, and identify new topics and keywords by analyzing competitor sites. And by entering only a seed keyword, you can generate up to 400 long-tail keywords from Google Planner data in seconds.
It lets you keep a tab on your progress with the new Rank tracker feature and know which keywords can result in better CTR. Simply enter a keyword you wish to track and see its ranking changes over time.
Notable Features:
Thorough and powerful keyword metrics
Finding long-tail keywords is simple
Allows over 2K SERP lookups per day
Provides suggestions for highly converting organic traffic
Long Tail Pro has two impressive pricing plans, which are comparatively cheaper than many keyword research tools. Their monthly starter plan starts at only $37/mo, and the Pro Plan is only $67/mo.
Moz Keyword Explorer
Moz Keyword Explorer is an essential keyword research tool for uncovering top-performing search terms. This tool provides easy-to-use and unique keyword suggestions.
The Moz SEO tool includes two incredibly distinctive data points in addition to all the features you'd expect from the greatest keyword research tools. These two important pieces of information are:
The Organic CTR score: The click-through rate shows how many clicks you should expect to get on Google's first page.
The Priority score: The Priority score indicates how competitive a keyword is. It combines each of the separate elements that a conventional keyword suggestion tool would typically employ. It considers keyword difficulty, search volume, and CTR to assist you in choosing the most effective terms for your website or content.
Notable Features:
Obtain related keyword recommendations
Priority score and organic CTR for strategic targeting
Moz offers a 30-day free trial
Moz Keyword Explorer offers four different pricing plans depending on your needs and preferences. The Standard plan provides access to the core features starting at $99/mo, while the most advanced and premium plan comes at $599/mo.
GrowthBar
GrowthBar is a handy SEO software tool, ideal for bloggers and marketers looking for quick insights. This tool aids in keyword research, rank tracking, competitive analysis, and content creation.
You may use GrowthBar to investigate your competitors' paid Google advertisements, Facebook ads, organic keyword ranks, and backlink data. Through an intuitive dashboard, it also reveals crucial data points and provides recommendations.
Moreover, GrowthBar's AI-powered blogging tool is what sets it apart. GrowthBar leverages OpenAI GPT-3, a comprehensive language model, to create an outline for writing SEO-optimized content.
Notable Features:
Uses AI to create a content outline
Precise difficulty ranking
Suggests long-tail keywords
Provides exportable keyword data
Efficient keyword rank tracking
GrowthBar offers an incredibly competitive pricing plan, making it an excellent choice for businesses that need to maximize their budget. The Standard plan costs $79/mo while the Agency plan comes at $249/mo.
Conclusion
The five SEO keyword research tools discussed in this article are ideal for anyone looking to craft a successful SEO strategy. By utilizing these tools properly, you can find the perfect keywords to drive maximum web traffic and propel your business to the top.
Explore All
SEO Keyword Research Strategy Articles