Hotels SEO Strategy implies improving online performance through effective SEO and marketing techniques. There is no doubt that search engine optimization is essential. It has a lot of facets and can be very complicated, but it doesn't have to be.
The most important thing about SEO is striking a balance between technical know-how and strategic thinking, which brings us to the tips below.
Why Is a Hotel SEO Strategy Important?
A hotel SEO strategy is vital for any hospitality business, as it helps ensure their website stands out among the competition. A good SEO campaign uses keywords, internal links, and meta descriptions to give hotels a digital edge.
As visitors search online for places to stay, they're often presented with multiple options. Optimizing content to be more engaging and user-friendly will elevate ranking positions and bring more customers to your doorstep.
Incorporating social media into one's hotel SEO strategy can help drive potential guests toward the website, adding further credibility and trustworthiness. A comprehensive hotel SEO plan is essential to garnering success in the ever-evolving digital landscape.
Hotels SEO Strategy: 10 Crucial Tips for Success
These strategies below are an overarching approach to improving your hotel's search engine optimization. Follow these hotels SEO strategy to improve your hotel's online presence in the eyes of potential bookers.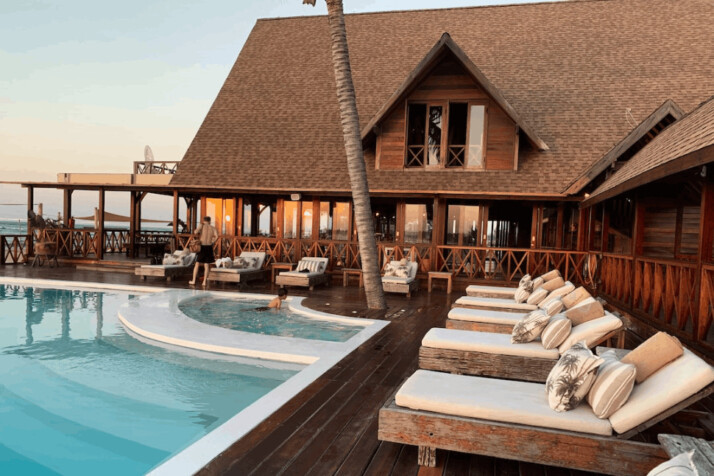 1. Find Relevant Keywords
Keyword research is one of the most essential parts of digital marketing, and your hotel's SEO would benefit from it. Here are the three basic keyword classes you should use;
Primary Keywords
Primary keywords in keyword research refer to words or phrases that accurately and succinctly capture the subject of a given search query.
SEOs and marketers use these keywords to identify what users are likely searching for. It allows content creation, ad campaigns, website design, and other tactics to be tailored to relevant traffic.
They can also be used to measure trends over time, as changes in keyword popularity often reflect changing interests and preferences among target audiences.
Secondary Keywords
Secondary Keywords in keyword research are related to a main keyword but with less competition and potentially more targeted results.
These can be used to refine search engine optimization (SEO) strategies, expand existing campaigns, and uncover new opportunities for targeting potential customers.
Secondary keywords can include variations of the primary keyword, such as misspellings, different parts of speech, phrases, synonyms, abbreviations, acronyms, plurals, idioms, and homophones. They may also include related topics or ideas that could produce content relevant to the main keyword.
Long-Tail Keywords
Long tail keywords are search terms that are more specific and usually have three or more words. They are generally less popular than head terms but provide a higher level of detail and can be better indicators of intent.
For example, "shoes" may be a broad keyword with many competing websites. "Pink leather Mary Jane shoes" is much more targeted and could lead to fewer, yet more qualified leads. Long tail keywords typically bring in lower traffic volumes but often result in higher conversion rates.
2. Start Utilizing Content Promotion
If your hotel's website doesn't already have a blog or other user-generated content, now is the time to introduce them.
Your website's credibility will increase over time as more and more people find and use the relevant articles, videos, and resources you provide. If Google can see that your website is consistently updating with high-quality information, it will rank it higher.
Make sure your material satisfies a need and sounds natural, not robotic. To avoid being penalized by Google for "keyword stuffing," don't just sprinkle your target term(s) over your site. Avoid unnecessary repetition and focus on contextualizing your keyword words.
3. Prioritize Title Tags
A web page's title is the term that appears in your browser's tab, search engine results pages (SERPs), and across your social media platforms.
Titles are read and analyzed by Google to determine the content of a page; include your target keyword(s) in your title. Don't just cram keywords into your title tags to improve your search engine rankings. Keep in mind that people will really read them.
4. Write Enticing Meta Descriptions That Commands Clicks
The meta description is the text that appears under the title of a page in search engine results. It also provides a summary of the page's content. Take each one as a potential sales pitch for your page.
They may not immediately affect search engine optimization, but there are many reasons why they should be prioritized anyway.
Your keyword will be highlighted in bold when someone searches for it. If a business traveler searches for a "luxury Chicago hotel," your meta description will be emphasized.
5. Keep Your URLs SEO Friendly
URLs optimized for search engines are yet another approach to telling Google precisely what your site is about. Your site could come seen as spammy if each page has a string of random phrases or numbers.
Choose hotel SEO keywords that are both brand-appropriate and descriptive of the user experience. Google suggests keeping your URLs "basic," so don't complicate them. Include the hotel's location as a selling point.
The best hotels understand the importance of local search engine optimization. With local SEO, you highlight your physical location as a selling point in search engine rankings.
Customers rarely merely type "hotel" into a search engine. Phrases like "luxury Las Vegas hotel" is an ideal example, as it indicates that the traveler is looking for lodgings in that city.
6. Work With Reputable Blogs or Media Outlets
Because of your online reputation, getting reputable sites to link to you is vital for successful search engine optimization.
The higher the authority of the website referring to yours, the better for your search engine optimization (SEO). This will assist in attracting customers to your restaurant and property.
Establishing such alliances is the proactive measure that will set you apart from your online and offline rivals.
7. Come up With a Plan for Establishing Links
Getting links from other sites is essential but not sufficient. Search engines highly value links to related content on your site and elsewhere on the web. A spider web is an appropriate metaphor to consider. The more links there are to and from your hotel's website, the better your search engine optimization will be.
Ensure the external website you're linking to is regularly updated (check the date on their latest blog posts). Integrate external connections from authoritative sites that aren't your direct rivals in your field.
Use anchor text consisting of relevant keywords when linking internally or externally. This will establish another direct connection between your page's topic and the related page's topic.
8. Optimize Your Images
Pictures are worth a thousand words when it comes to search engine optimization, and there are a few strategies to maximize their value. Make sure the filenames on your website have appropriate keywords before you upload them.
After uploading an image to your site, you should change its alt text to include relevant keywords and reflect the image's topic. Third, compress your photos (without sacrificing quality) to speed up your page load and lower your bounce rate.
9. Be Sure Your Hotel's Website Is Visually Appealing
Though it may sound like advice for improving the user experience, search engine optimization (SEO) is closely related to UX.
When people visit your website, they want to see professional design elements rather than school project designs. This can hinder not only conversions but also hurt your SEO rankings.
10. Make Site/page Performance a Top Priority
No one enjoys being forced to wait around for a webpage to finish loading. Visitors will likely close the tab or leave the page altogether if it takes too long to load, which is bad for your rankings.
Fortunately, many options are available to you for increasing the speed of your site or page. You can use Google's PageSpeed Insights to do an audit.
Final Thoughts
To compete with the other brands vying for the same keywords, you need to get started as soon as possible. Although it could take several months or even years, prioritizing hotels SEO strategy is crucial for gaining maximum visibility.
Explore All
SEO Keyword Research Strategy Articles