Keywords play a major role in optimizing your website for search engine results. But exactly how can you find out which keywords to use? And how many keywords are good for SEO?
Well, this article is here to answer those questions.
When keywords are used correctly, they can open doors for greater visibility, increased conversions, and more engaged audiences. You want to use the appropriate keywords an appropriate number of times to make the most of your SEO strategy.
Why Are Keywords so Important in SEO?
Since the inception of the modern search engine, keywords have been used as a basis of search engine ranking algorithms.
A well-thought-out keyword selection strategy will help drive more organic traffic to your site by allowing customers to locate you easily through their searches. This, in turn, can lead to higher click-through rates and more conversions.
This is because keywords tell search engines what your website and web pages are about. Without the right keywords, search engines can't understand the context of your content. They won't know what search queries your website should rank for.
Main Types of Keywords You Can Use
There are 7 main types of keywords that can be categorized based on their functionality, and these are:
Short-term or fresh keywords: Words that reflect a trending topic, item, or service.
Long-term or evergreen keywords: Cover topics that are frequently talked about and regularly on the internet. These are more informative in terms of promoting a product or service.
Product-defining keywords: Words that are product-specific to what users are looking for.
Customer-defining keywords: Describes your target audience based on gender, age, occupation, and lifestyle.
Geo-targeting keywords: Includes the attribute of a location that appeals to your target audience or market. These kinds of keywords are ideal for small businesses targeting local customers.
Latent Semantic Indexing or LSI keywords: Semantically related to a specific topic.
Transactional keywords: Refers to keywords that indicate a searcher's intent to buy something or take action on a website soon.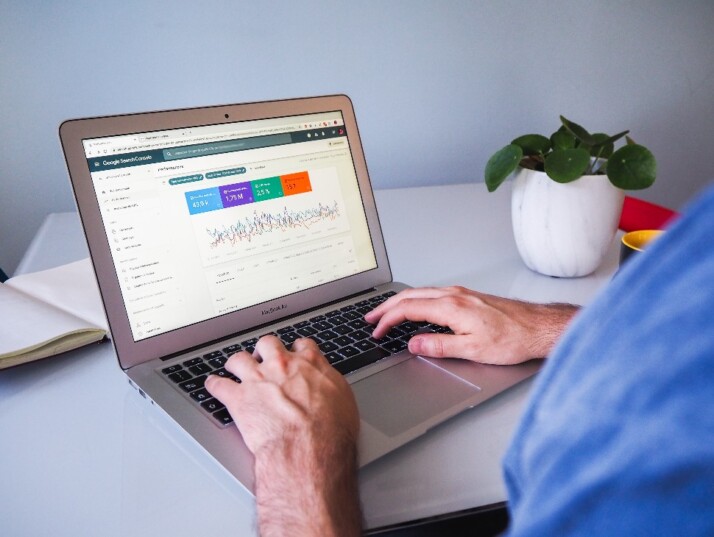 Ideal Keyword Frequency: How Many Keywords Are Good for SEO?
Now it's time for the big question: how many keywords are good for SEO?
Well, when it comes to using keywords on your web pages, less is more. You should ideally focus on targeting one main keyword or keyphrase and two to three variations per page. This is a much more targeted strategy.
If you target 4 to 5 keywords per page, you'll find it difficult to structure your content without confusing your readers and search engines. Also, how will you write title tags and meta descriptions if you're targeting more than one keyword per page? There just isn't enough space!
Tips for Finding the Right Keywords
Think Like Your Customer
Create your initial keyword list by identifying your target audience. The best way to do this is by putting yourself in the shoes of a customer. You could ask yourself: What would I type into Google if I wanted to find one of these products or services?"
You can also ask friends or even your current customers to provide their opinions on phrases for searching for your products and services.
Study Your Competition
Get a list of your main competitors and visit their websites to see what keywords they are targeting. By studying the keywords, your competitors are using; you can narrow down what keywords will actually help bring you increased traffic and organic rankings.
Make Use of Long-Tail Keywords.
Long tail keywords are composed of three or more words or phrases. These types of keywords often feature lower search volumes, but they attract more relevant traffic. They are also typically less competitive and, therefore, easier to rank on. Try using long-tail keywords relevant to the products or services you offer.
Use Keyword Research Tools.
There are plenty of keyword research tools that you can utilize to find the right keywords. You can research potential target keywords using Google Ads' keyword tool. The INK Keyword Clustering tool is also great for gathering insight into keyword search volumes and variations.
Analyze the Results
After choosing your keywords, don't forget to monitor them and analyze the results. You can insert your keywords into blog posts, meta tags, social media posts, and your website's content. Try to see which keywords your audience resonates with the most and which drives the most traffic.
Where Should You Place Your Keywords?
Choosing the right keyword is essential, but where you place it matters too. This will increase the likelihood of your post being crawled and indexed by search engines. Some of the best places to place your keywords are:
Title tags
Meta description
Page Content
Page URL
Headers and sub-headers
ALT and title attributes
Wrapping Up
Keywords are one of the most important factors for successful SEO. By learning how many keywords are good for SEO and how to choose them, you can set up a more effective strategy.
Investing time in researching and selecting the best keywords for your industry will undoubtedly pay off in the long run!
Explore All
SEO Keyword Research Strategy Articles