Every business owner desires to rank high on search engine result pages (SERPs). And when they finally do, it's like a dream come true. But to keep this dream a reality and avoid riding the ranking rollercoaster, you must always be in sync with on-page SEO.
When wielded by an expert, on-page SEO can drive an avalanche of traffic & customers to your website. Now, that begs the question: how do you use on page SEO and techniques to your advantage? That's why we are here!
In this article, we'll provide you with essential techniques and tools that will help you boost your search engine rankings fast.
So let's help you learn how to rank higher and increase your reach on google!
What Is On-Page SEO?
On-page SEO means taking deliberate actions to optimize your website's back-end and front-end elements to rank on google.
Technically, on-page SEO is a set of strategies and techniques to optimize individual web pages to earn more relevant traffic in search engines.
It ensures that search engine bots like Googlebot easily understand your web page's content, structure, and code. This aids proper indexing of your website, making it easier for Google to show it to users who need your content.
With on-page SEO, you can create content that meets your target audience's search intent and ensure it's easily accessible to them.
What's The Fuss About On-page SEO: Why Is It Important?
Google algorithms rank your website based on technical SEO, on-page SEO, and off-site SEO. While all components are focal parts that determine website ranking, they all work in tandem to enhance optimization.
But for now, we'll focus on the importance of on-page SEO.
On-page SEO is a crucial aspect of optimizing a website for search engines. It ascertains that the content on the page is easy to find and contains relevant keywords.
In other words, it helps Google understand your content and display it to the right audience.
We hear you ask: why can't I publish my content and hope my audience stumbles on it?
Publishing high-quality content and hoping it ranks won't cut it. Without on-page SEO, your website might never reach your customers; this is bad for business!
Basically, google needs your help to understand if your content is appropriate for a particular audience's needs. On-page SEO guarantees visitors find your website when they search for related terms or topics, thereby increasing traffic and improving visibility.
Essential Elements: On Page SEO And Techniques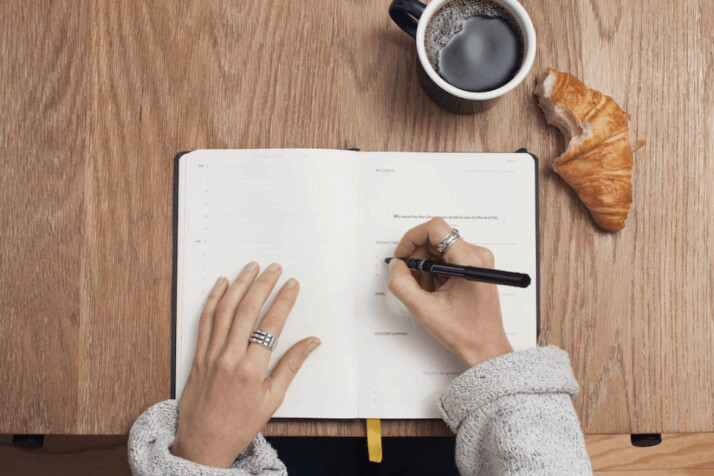 Below, we'll explain on page SEO and techniques in detail.
Content
Content is the chief technique for on-page SEO. It communicates value and relevance to google and your audience. All other elements are dependent on creating relevant and high-quality content.
However, crafting high-quality content is dependent on using appropriate keywords naturally. And you should avoid keyword stuffing or overusing certain words, as this can harm your ranking factor.
Keyword Optimization
This is undoubtedly a core element of on-page SEO. Keywords are specific words and phrases people use when searching for information or products online.
Optimizing your content for keywords increases your chances of appearing higher on search engine result pages (SERP).
The best way to research keywords is through tools like Ahrefs or Google keyword planner. Such keyword research tools give insights into keywords' competitiveness, query intent, and click rate.
Furthermore, it exposes you to semantically related words to help you stay ahead of the competition.
Meta Title
Why did you decide to read this article? Because you want to understand on-page SEO, and the title promises just that.
That's the power of a Meta title.
It's one of the essential elements of on-page SEO. Your title tells readers what your post is about. Think of it as your first opportunity to lure readers, so it should scream, "read me!!" or "I am the content you need!"
How do you achieve that effect?
Make your meta title compelling by including your primary keyword. Moreover, it needs to be clear, concise, and promising.
Meta Description
Although not an official ranking factor, meta descriptions provide more perspective to your meta title. The internet is a big place. And if your target customers are humans (of course they are!), they aren't patient enough for trial and error.
Hence, meta descriptions are like a "double-guarantee" that your content is relevant to the reader's search intent.
Quick tip: include your primary keyword; after all, that's the main content hook a reader needs to see!
Header Tags (H1, H2, H3, etc.)
The header tags are the HTML elements of your website. They promote site organization and help search engines understand the page's context and how it should be indexed in their results.
Using header tags properly will make your content easier to read and more engaging for visitors. For example, breaking a long article into sections with header tags makes it effortless for readers to skim and jump to relevant sections.
Image Alt Tags
Most people underestimate images, but they are yet another crucial on-page element. Your images can lead traffic to your website.
Image alt tags help search engines understand an image better and provide additional information for visitors who can't load the image.
They should be descriptive, unique, and relevant to the content on the page.
Including keywords in your alt tags is also a good idea, as it boosts your ranking in search engine results. Most importantly, ensure that all images have an alt tag so search engines can index them.
Quick tip: Also, customize your image file names to suit your primary keywords.
Internal Linking Structure
Internal linking helps search engines understand the structure and hierarchy of your website and the relationship between several pages on your website. It's a great way to keep readers on your website for an extended period. Internal links also make website navigation a breeze, thus improving user experience!
URL Structure
Your page's URL is another factor that affects your website ranking. URLs should be short, specific, and easy to remember.
They must also include the keyword that you are targeting. For example, if your blog post is about "SEO Tips," a good URL would be "yoursite.com/seo-tips."
Site Speed
A slow website can be a major turn-off for visitors and search engines alike. Hence, site speed is vital in SEO and affects the site's overall user experience.
Practical ways to improve your site speed are:
Reducing the size of your images
Minifying CSS and JavaScript
Enabling browser caching.
Using a content delivery network (CDN).
Mobile responsiveness
Mobile responsiveness undeniably drives more traffic. Google prioritizes websites that pay attention to mobile on their SERPs. Therefore, ensure your website looks great on all types of devices–especially on smaller screens.
Final Words
On page SEO and techniques are crucial to getting your business noticed online. Following these tips can optimize your website and improve its rankings in search engine results. While there's no one-size-fits-all approach to on-page optimization, understanding the basics will put you on the right track to success.
From keyword research to optimizing titles and meta descriptions, all the techniques above can help you get more eyes on your content.
Explore All
SEO Keyword Research Strategy Articles