B2B is a simple yet complex arena that can confuse a newbie. Even experienced SEO strategists take a bit more time to get a hold of it. In basic SEO terms, there isn't any special B2B algorithm.
Thus, the regular B2C algorithm applies to B2B SEO as well. However, you can't approach B2B SEO the same way because the focus here isn't on individual consumers but on decision-makers.
With this in mind, this article takes you through the nitty-gritty of developing an SEO strategy for B2B purposes.
What Is B2B SEO?
B2B SEO refers to an approach to search engine optimization that focuses on helping businesses reach decision-makers. This type of SEO strategy must be carefully crafted and tailored to a company's unique needs to achieve the desired results.
While regular B2C algorithms still apply, it is essential to remember that the focus should be on reaching business-level individuals rather than individual customers. When creating a B2B SEO strategy, marketers should consider the audience's preferences, content optimization, keyword research, link building, and more.
These elements are essential for effectively targeting and appealing to potential clients.
Effective SEO Strategy for B2B
There are several steps involved in creating an effective SEO strategy for B2B companies. This section of the article attempts to break down these steps to help you create a system that works.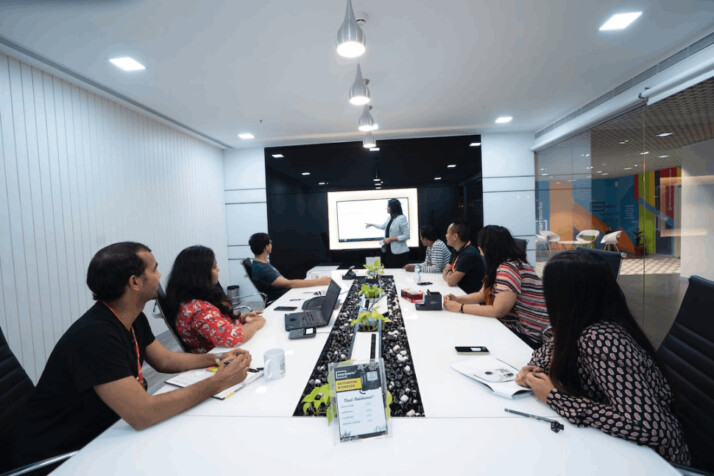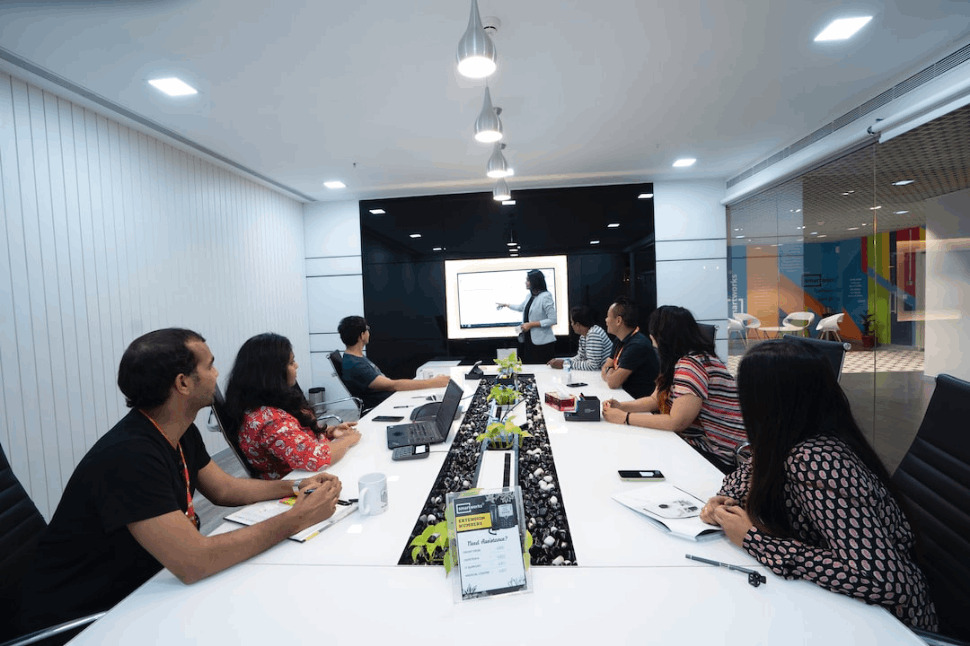 Build an Ideal Customer Persona
The first step is to carefully analyze who your ideal customer is and build an abstract persona around it. Your ideal customer persona would be a decision-maker like CTOs, CEOs, or marketing executives. To do this, you must find answers to key questions about their business needs and how your product or service can help them.
Analyze Your Sales Funnel
Your work as an SEO strategist does not necessarily include sales analysis. Working with your marketing strategist is still important to understand the sales funnel. Doing this gives you a broad idea of how people are finding your business. With a proper sales funnel analysis, you can now focus on your keyword research.
Keyword Research
What is SEO without keyword research? The keywords you use in SEO are the key to your site's success or failure. You need to find those exact words or phrases your potential customers are searching for and incorporate them into your site.
A bunch of SEO keyword research tools can help you in this regard. With these tools, you can easily discover keywords your competitors are ranking for. In the process, you can identify keyword gaps you can target. Remember, the aim is to rank as high as possible when your customer personas search these keywords on Google.
Create Content Clusters
Why boss Google SERP for keywords when you can go for entire topics? This is what topic clusters help you to do. Topic clusters refer to a group of topics that are centered on a main topic. You link all these topics with a pillar page.
With topic clusters, you have a better chance of targeting prospects at different stages of the buying cycle. In addition, it is a simple and effective way of demonstrating your in-depth knowledge of a particular topic. You can create content clusters easily using the INK content planning tool.
Create an Optimized Landing Page
For your B2B SEO strategy to be considered a success, you need to make sales. Your high-ranking pages on Google amounts to little if you don't have positive sales figures to back them up. Thus, you need to have an optimized landing page to garner quality leads.
Get Backlinks
Backlinks help you build a positive reputation for your B2B website and get exposure to a larger range of audiences. There are different ways of getting backlinks to your website. One of the most important ways is by creating helpful content. Other ways include guest posting and creating helpful tools.
Optimize Page Metadata
The best SEO strategy for B2B is one that is holistic. This is why you should pay attention to your page metadata while at it.
Metadata is not a new concept to SEO. It refers to the information shown on the SERP, which gives searchers an idea of what your page is about. Even search engines rely on a page's metadata to understand what it is all about.
Make Your Pages Mobile-Friendly
A large percentage of searches on Google are done via mobile devices. The simple implication is that you need to make your website nay pages mobile-friendly. Doing this requires minor design tweaks to ensure the pages are as optimized for a smooth user experience like the desktop pages.
Wrapping Up
SEO is a great way to get more organic traffic and improve your website's visibility in search results. To ensure you are getting the most out of your SEO efforts, it is important to look at all aspects of your strategy. This includes building an ideal customer persona, analyzing your sales funnel, keyword research, creating content clusters, optimizing page metadata, and getting backlinks.
Internal linking is also key for improving SEO as it helps visitors navigate your site easily and can help boost organic traffic. Long-tail keywords are another effective tool that can be used to target specific audiences and increase click-throughs from search engine result pages.
Explore All
SEO Keyword Research Strategy Articles