If you're one of those that think SEO has nothing to do with brand awareness, you need a rethink.
This article explains how to use an effective SEO strategy for brand awareness. At the end of the article, you will fully understand how you can use various SEO techniques to boost your brand awareness efforts.
Irrespective of the size of your business, incorporating SEO techniques into your brand awareness can yield many positive results.
What Is the Connection Between Brand Awareness and SEO?
Before explaining the details of a good SEO strategy for brand awareness, let's understand the connection between the two.
Brand awareness is the extent to which a consumer knows and recognizes your brand. It involves how much they understand your product, services, and values.
The more familiar people are with your brand, the easier it will be for them to make purchasing decisions when presented with various options. Effective SEO strategies can help increase your brand's visibility by ensuring your content reaches the right audience at the right time.
SEO also helps search engine crawlers correctly find and index your website. With this, customers will have an easy time searching for what they need.
SEO Strategy for Brand Awareness
SEO puts your business in front of people searching for information about your products or services. Therefore, you must have an effective strategy to use it properly to your advantage.
Content Is Still King
The quote "content is king" is still relevant in today's SEO. You can easily use content marketing to drive your brand awareness. The task is simple — write and publish useful content. Of course, your content should revolve around your brand and industry.
Essentially, it is about creating and producing high-quality, in-depth, helpful content for users. The goal is to provide relevant and valuable information that users can benefit from. By doing this, users begin to take note of your brand as an authoritative brand in the industry.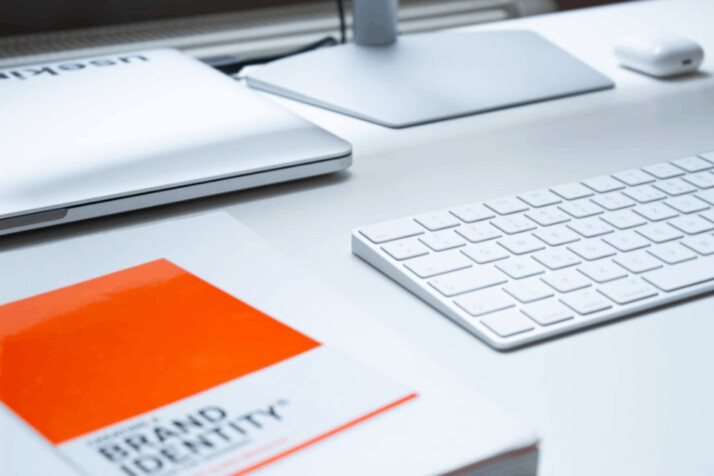 Target Relevant Keywords
You can't really do a lot in SEO without keywords. With the appropriate use of relevant keywords, you can double your brand's awareness and levels of interaction. This is because using your keywords strategically gets you well-ranked on search engine result pages.
Ranking high with your keywords means your page is among the first searchers see when they need information about your industry. With time, they start taking note of your brand and begin to trust you since Google trusts you enough to rank you high.
One important thing to note about targeting relevant keywords is that you should always try to match the user's search intent. Search intent refers to the purpose of the search. Is the user trying to buy, get information, or get direction? Once you nail this, your SEO efforts will be a success, and your brand awareness will soar.
Never Forget Local SEO
Local SEO is a simple way of building brand awareness in your locale. If you want people around you to take note of your business, you can't do without local SEO. It allows you to target a specific audience in your area and drive more leads, prospects, and opportunities for growth. Local SEO can also help improve the visibility of your business online and increase brand awareness.
One of the first steps toward this is to create a Google My Business account. You should also endeavor to get positive reviews about your product or service.
People who search for location-specific services are often ready to patronize them. Bad reviews or no reviews can make them have second thoughts. In addition, you should incorporate keywords related to your locale into your content.
Link Building Is Key
Do you know how recommendations work in real life? That's how link-building works too. When third-party websites start linking to your content, it means they recommend you.
You will begin to attract more visitors. Subsequently, you can use that awareness to grow your business. The best kind of links to build are inbound links from other websites and mentions in relevant publications.
Final Thoughts
Overall, SEO can turn out to be a good driver of your brand awareness strategy. With the steps listed above, you have a solid starting point for getting the attention of customers through the internet.
Through targeted campaigns, effective keyword selection, and strategic link building, businesses can generate organic traffic from Google and other search engines. These are things that traditional marketing efforts cannot achieve.
Explore All
SEO Keyword Research Strategy Articles