For legal firms, having a solid SEO strategy is of paramount importance. It can be the difference between prosperity and obscurity of a legal firm. This article explores the critical components of an effective SEO strategy for legal firms. It reveals how careful planning and implementation can result in long-term visibility and success.
From keyword research to content development and on-site optimization, we'll explore what it takes to well-position your legal firm in the online realm.
What Is Law Firm SEO?
Law firm SEO is an ever-evolving practice that combines creativity, technical expertise, and strategy to help law firms attract new clients.
By optimizing a website's content, structure, images, and keyword usage, firms can gain higher rankings in SERPs and boost their visibility online. It involves researching, tracking, and analyzing the behavior of potential leads and crafting content that addresses their needs with precision.
Using this approach, law firms can stand out from their competitors and establish themselves as industry leaders.
Importance of SEO for Law Firm Websites
SEO is a critical element of digital marketing for law firm websites. It allows them to easily target their ideal clients and be found online. SEO ensures that potential clients are directed toward the right website when they search relevant terms on major search engines like Google.
It also increases visibility by improving organic traffic, ranking higher in SERPs, increasing click-through rates and impressions, and providing quality backlinks. Having a well-optimized website with high rankings will ensure that legal professionals stand out from competitors and get noticed by potential clients.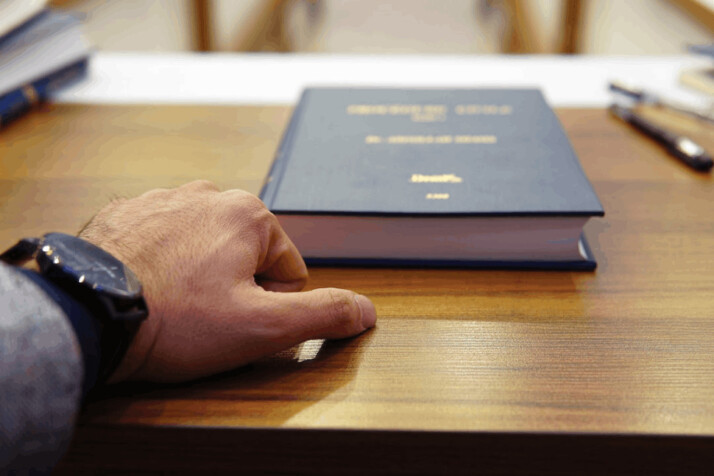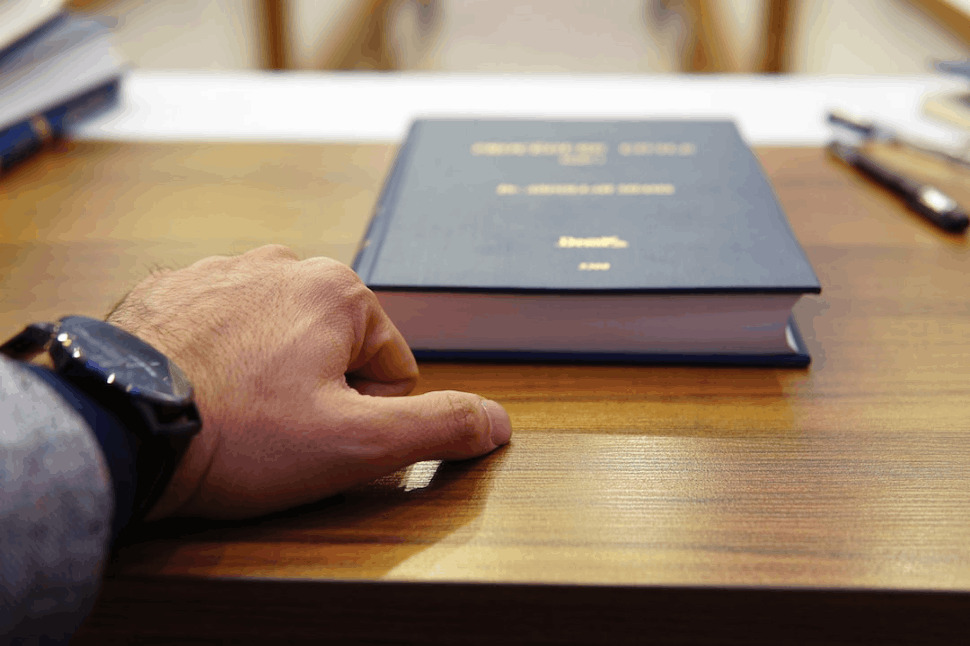 Key Components of SEO Strategy for Legal Firms
Legal SEO encompasses a variety of SEO aspects that lays the foundation for a successful and sustainable digital marketing strategy for law firms. Below are some key components or factors of an SEO strategy for legal firms:
Keyword Research
Keyword research is an important component of SEO for legal firms. It helps them identify the most effective words and phrases to draw potential clients to their website.
It's essential to understand which terms are being used by people when looking for legal services in the area or industry. It helps lawyers craft content that resonates with users and optimizes their online presence.
Keyword research also allows attorneys to track trends, monitor competitors' activities, and refine their overall marketing strategy. With the right keyword research approach, legal firms can ensure that their messages reach the right audiences and ultimately grow their business.
Strong Branding
Strong branding is an important SEO component for legal firms as it can help to gain authority and trustworthiness. Having a clear, well-defined brand helps build recognition of the firm, which in turn allows customers to easily find them online.
Additionally, having a consistent voice across all channels (e.g., website, social media) reinforces customer loyalty. Branding also makes it easier for search engine algorithms to classify pages related to the business, leading to higher rankings in organic searches.
With strong branding, legal firms can project a professional image that lends credibility, thereby positioning themselves at the forefront of their industry.
SEO-Friendly Website Design
When it comes to law firm SEO, website design plays a major role. A well-structured website can increase your law firm's visibility in search engine rankings and help draw more organic traffic to your page. The site must be organized with clear navigation and easy access to relevant information, so users have an enjoyable experience.
Moreover, incorporating keywords into titles and meta descriptions will also aid in better indexing by search engines. Take the time to optimize your website for SEO. It can ensure that potential clients can find you online and effectively turn them into loyal customers.
Technical SEO
Technical SEO is essential to any successful search engine optimization strategy for a law firm website. It involves leveraging specific best practices, such as optimizing page load speeds and creating a secure and accessible website structure. It also includes utilizing proper headings and titles and optimizing images for fast loading times.
Besides, technical SEO can help to create a better user experience. It ensures visitors remain on the site longer and increase the likelihood of them converting into leads or customers. Ultimately, technical SEO helps ensure that all parts of the law firm's website are optimized for both users and search engines alike.
On-Page Optimization
On-page optimization is a vital SEO tactic for legal firms to consider, as it helps them make the most of their online presence. Using your focus keywords strategically throughout your website will help users and search engines understand what each page is about.
With this strategy, legal firms can ensure their web pages are properly structured and organized in a way that makes them search engine friendly. This includes using relevant keywords, optimizing page titles and meta descriptions, ensuring appropriate headings, proper internal linking, optimized images, etc.
For example, a law firm specializing in corporate law should include words like "corporate" and "business" in their title tags and other webpage content. This will ensure that when someone searches for these terms, the website appears at the top of Google's results.
Also, creating an internal link structure will help users easily navigate through the site, improving their overall experience and helping boost SEO rankings.
Off-Page Optimization
Off-page optimization is an essential factor in driving traffic and establishing a solid online presence for legal firms. This often involves three aspects for legal firms: local optimization, review generations, and link building.
Local optimization ensures that potential clients can easily find the firm's website and its physical location when searching for local services.
Review generation helps to spread word of mouth by providing customers with an easy way to share their opinions about the law firm's services. This provides other customers with greater insight into what the firm has to offer and enhances trustworthiness.
Finally, link building involves leveraging external websites to create backlinks that can direct more visitors to the law firm's site. Doing so gives the impression that the firm is connected to reliable sources, thus improving its reputation and search engine ranking.
Effective Content marketing
Content marketing is an integral part of legal firm SEO. It provides a way for them to differentiate their services and stand out from the competition.
Content helps search engine crawlers understand what each page is about. It allows lawyers' firms to establish brand authority within a particular practice area or geographical location. By creating content tailored specifically to potential clients' needs, law firms can attract more qualified leads than competitors who lack such content.
Additionally, content marketing can help increase search visibility with long-tail keywords that individualize the business and build customer trust.
Ultimately, when done properly, content marketing has the potential to elevate legal firms above their competitors in terms of search engine visibility.
Conclusion
SEO is an invaluable tool for legal firms in this digital age. It not only allows them to reach more potential customers but also improves their online visibility and credibility.
By properly leveraging the key components of SEO strategy, legal firms can significantly enhance their online presence and achieve success.
Explore All
SEO Keyword Research Strategy Articles