You may miss out on your most significant marketing and revenue opportunity if you don't have a solid SEO strategy for online business.
Many consider SEO as the essential component of an Internet marketing strategy. Developing and maintaining a solid SEO strategy takes time and work, but it pays off in the long run.
This article provides a roadmap to winning big using simple, effective SEO strategies. Let's dive in!
What Is an SEO Strategy?
SEO stands for Search Engine Optimization, a strategy used to help websites rank higher in search engine results. SEO involves optimizing the content on the website so that it can be found more easily by search engines like Google or Bing.
This includes using keywords, creating quality content, and ensuring the website is easy to navigate. By following an SEO strategy, businesses can increase their visibility online and attract more customers.
SEO strategies should be tailored to each business. Different industries have different needs for SEO, so it's important to research what works best for your particular industry. SEO strategies should also be updated regularly as search engine algorithms change over time.
10 Effective SEO Strategy for Online Business
With an effective SEO strategy, you'll be able to reach more people and get more visitors to your site. Read on to learn SEO strategies that work!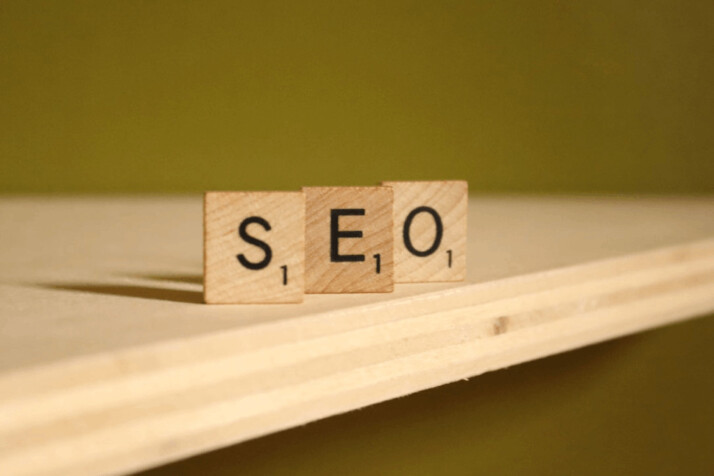 1. Select Appropriate Search Terms
Consider the phrases potential customers could enter into a search engine to find your business. In the appliance industry, for instance, would you rather have customers use the proper noun "refrigerator" or the slang term "fridge"?
Come up with a list of 20–50 keywords and then head to Google Ads. If you haven't already done so, register an account, so you can check to see if the search terms you selected are popular ones.
Google also offers a product called Keyword Tool within Google Ads, which can help you find additional keywords to add to your list.
Put your keywords on every page of your site to improve its search engine rankings and attract more clients. To get started:
Make sure that each page's URL (the address shown in the browser) has relevant keywords.
Put them in the description field.
Use them in the titles.
2. What Makes Your Product or Service Special?
Keep in mind that you are competing with other businesses online for the attention of potential clients. To stand out in industry web searches, choose terms that match your market differentiators, like unique offers or location.
Pay-per-click advertising, in which your company's ad appears above or alongside organic search results, also has severe keyword competition. The search engine will charge you a small fee for every click on your link.
Once again, you'll need to target long-tail keywords if you need more general ones.
3. Avoid Stuffing Your Site With Keywords
"Make pages primarily for users, not for search engines," reads Google's webmaster guidelines.
Stay moderate with keywords, or avoid confusing and alienating your audience. Making the writing legible and simple to understand should be your top goal.
4. Create a Network of Backlinks to Your Website
There is a direct correlation between the number of sites that link to yours and how well you do in search engine results. Inquire if they would be willing to link to your site. Include a link to their site if they include one to yours.
Pay close attention to how good the links are. A connection from a chamber of commerce or university is more valuable than a dozen links from unrelated blogs.
5. Publish a Lot of High-Quality Content
Search engines exist primarily to assist users in locating relevant information. The best way to attract many visitors is to publish interesting articles, movies, and photographs that your audience will find helpful. Always keep your content up-to-date to ensure its continued usefulness.
Establishing yourself as an authority in your subject is another benefit of having a solid content strategy.
6. Get Out There and Mingle!
People also utilize social media sites as search engines, making them valuable allies in your SEO campaign. Customers frequently use Facebook's search bar to look for local businesses and specific items. People looking for your business or relevant phrases will also see your company's social media profile.
Maintain a neat and simple website layout. Make sure that people who come to your site know exactly who you are and what you offer them immediately.
Improve readability by including your keywords in the headings you use. Search engines give more weight to content with headings.
Website loading times are also a ranking factor. You don't want your site's users to get frustrated, so make sure it loads quickly.
Last but not least, you must ensure that your website is mobile-friendly. Websites that are difficult to view on a mobile device will now receive a lower ranking in mobile-friendly search results.
8. Check Results
Google Analytics, MOZ, SpyFu.com, and SEMRush.com are free and low-cost tools that can help you understand more about your
Site's visitors
Location of visitors
Length of stay on each page
Referrals (search engine, referring website, etc.).
9. Trust the Process
Check-in on progress from day one, but don't get your hopes up for overnight success. Improving search engine ranking is a process that often takes several months.
Keep in mind that search engine optimization is ever-evolving. Something effective now may not be in two or three years. Maintain your efforts and knowledge of ranking factors as they evolve.
10. Strive for the Stars
Most people won't bother clicking on results past the first page. To rank well, you need to be on Google's first or second page. If your page is on page four or later, it is doubtful that anyone will ever view it. Try your best and shoot for the stars!
Final Words
An SEO strategy for online business often includes a considerable amount of work and research before putting your strategy into action. With these ten tips, you'll be sure to succeed in growing a successful business with your website in no time.
Explore All
SEO Keyword Research Strategy Articles