As a practicing plastic surgeon, you stand to gain a lot of benefits through search engine optimization. However, the process requires a strong strategy and systematic approach to avoid common mistakes and get your practice noticed in the market. This guide offers valuable advice on the best SEO strategy for plastic surgeons. It ultimately shows you how to identify your practice's highest-priority keywords and make the most of your SEO campaign.
Importance of SEO to Plastic Surgeons
Do plastic surgeons really need SEO? Yes, they do. This sexction of the article explains the importance of SEO to plastic surgeons.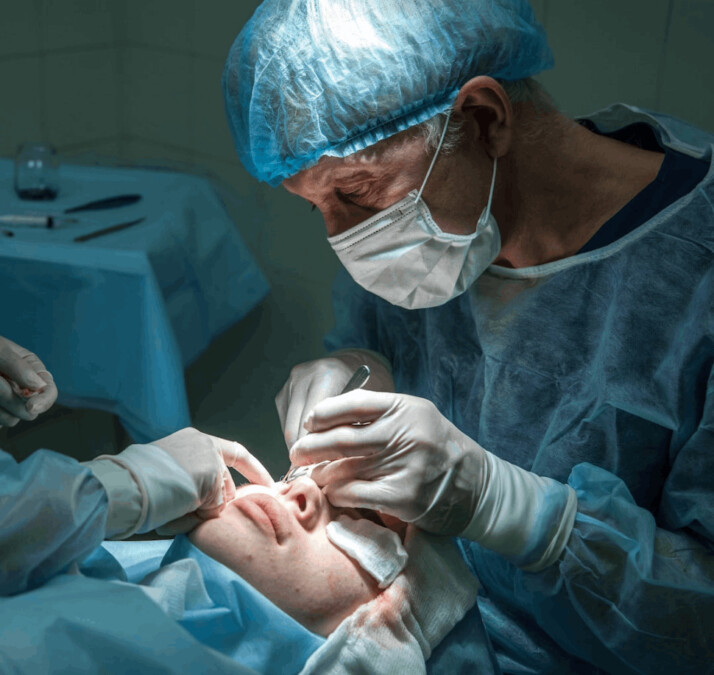 Helps Them Get Noticed
Search engine optimization is important to any plastic surgery practice because it helps them get noticed and found in a crowded market. They can boost traffic and establish themselves as an industry leader by taking the right steps to optimize their website.
Helps Them Reach Potential Clients Seeking Information
With SEO, surgeons can reach potential patients actively searching for information about procedures and treatments that relate to what they offer. By creating helpful content around the keywords people have interest in, you can get right in front of them.
Streamlines the Lead Generation Process
Furthermore, SEO can give surgeons an edge over their competition by ranking higher in search engine results pages. This means more visibility and leads, leading to increased revenues and patient satisfaction. Since it drives more traffic to your website, you can try different lead generation methods and CTAs.
SEO Strategy for Plastic Surgeons
Search engine optimization is multi-faceted. It entails putting several pieces together for a cohesive strategy.
Make Your Website Mobile-Friendly
One of the most important things you should do for your plastic surgery business is to ensure the website is mobile-friendly. Data shows that more than half of web traffic emanates from mobile devices like smartphones and tablets. While your website may be optimized for desktop by default, you should ensure it is mobile friendly too.
Create Keyword-Optimized Content
There's no successful SEO without keyword-optimized content. This means you have to conduct keyword research to find keywords related to plastic surgery services as searched on Google. Subsequently, you need to write informative content that answers questions potential clients have about plastic surgery and your services.
Optimize Your Landing Page
Your landing page is the highest converting spot on your website. It gives people the information they need to use your services. Your landing page should include your keywords as well. Doing this ensures that Google, as well as your potential patients, can easily understand what it's about. In addition to this, don't forget to include a clear call to action on the landing page.
Optimize for Local Search
As a brick-and-mortar business, it is important to optimize for local search. When people search for plastic surgery services around your locale, you want your business to pop up in the results.
Avoid Keyword Stuffing
Keywords are the bedrock of your SEO content. Nevertheless, you should avoid overstuffing your page with keywords. Stuffing content with keywords is considered a black-hat tactic that can get your website penalized by search engines. Opt for relevant, precise keywords that match your content.
Make Sure Your Website Is Fast
Another important of a good SEO strategy for plastic surgeons is to ensure that your website is fast. It is no secret that website speed is a critical factor for searches on Google. It will be hard to rank slow websites.
Link Building
Link building is also crucial to the success of your SEO efforts. Getting backlinks from reputable third-party websites legitimizes your website and shows Google you're trustworthy. Hence, you should prioritize quality backlinks over having many backlinks form websites that are not reliable.
In addition, internal links that lead to other parts of your website show Google that your website is robust. It makes it easier for Google to find, index, and understand all of the pages on your site.
Final Thoughts
SEO plays an important role in driving the success of plastic surgery practice. To make the most of their efforts, surgeons must plan out their approach. They must create an effective strategy that considers all the elements mentioned above. Doing this will ensure that their practice stands out from the crowd and attracts more qualified leads. In most cases, they may need to hire an experienced SEO specialist to make the process smoother.
Explore All
SEO Keyword Research Strategy Articles