In today's digital age, having a strong online presence is no longer a luxury but a necessity – even for a small business. But it doesn't stop there.
Optimizing your site in the right ways is equally important to your marketing efforts. Particularly if you want to get the best bang for your buck. However, figuring out what SEO strategy for small businesses to implement can be overwhelming. We're here to help!
SEO is constantly evolving, so what worked the previous year may not work the next. No one stays in the top spot for long except with constant improvement. If that's your bottom line, you'll need to pivot.
Learning the best SEO strategy for small businesses is the first step to achieving success. This guide discusses some of the best SEO strategies for small businesses. These tactics will help you to rank organically and keep visitors visiting to see your latest products and services.
What Is SEO?
SEO. The three-lettered word on the lips of every business owner and marketer. But what does it even mean?
Most search traffic on Google goes to the top three search results. If you want to hit the top spot, your website and content must meet the requirements of the nuanced algorithm that ranks websites.
Search Engine Optimization is improving your website's visibility and rankings in search engine results. The practice includes keyword research, creating compelling content that aligns with user intent, and on-page optimization – all to increase traffic and income.
SEO Strategy for Small Businesses
Small businesses can use SEO strategies to build brand reputation, increase conversion rates, and grow their business.
How to make your website stand out and rank above all other sites?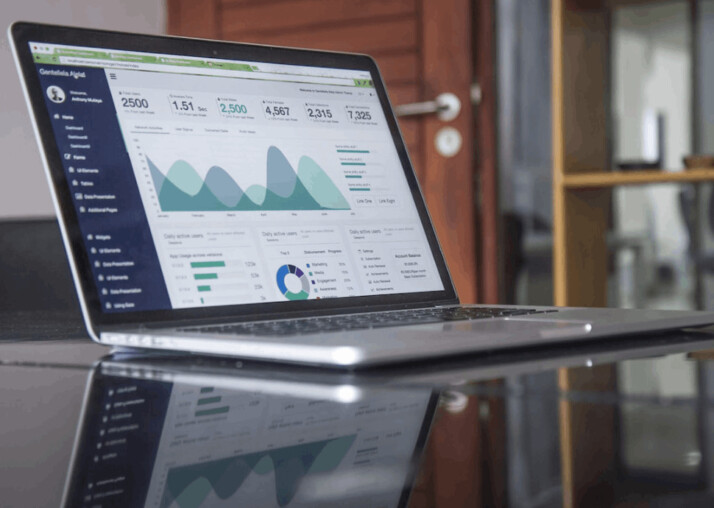 1. Find the right keywords
The magic of SEO begins when a potential customer visits your website and finds content that sufficiently answers their most important questions.
But! You need to know your audience's questions to provide them with quality answers. This is where keyword research comes in. Think about the terms your audience will likely use when searching for products or services like yours on the internet.
Keyword research tools can also be helpful. With the right keyword research tool, you can uncover your audience's queries. And by tailoring your content to answer these queries, you can improve website traffic and ultimately drive conversions.
2. Focus on your offerings
If you want to rise to the top above several others in your industry, you must true to your unique offerings. Discover terms that align with your unique offerings or business' geographic location, and create content targeting these terms. Because such keywords have little competition, you can rise strategically to the top of SERPs.
3. Post high-quality content
It's not enough to have a list of relevant keywords; you need to create high-quality content around those keywords. Ensure that your content is valuable informative, and answers pressing questions your audience has.
Also, ensure that your content includes the right meta tags, images, and headings (H1, H2, and H3). This allows for easy page browsing.
4. Make your website user-friendly.
Search engines prioritize websites that are easy to navigate and provide a positive user experience. Ensure that your website is compatible with various devices, including desktop ad mobile.
It should also have a clear and intuitive navigation menu and a clear call to action.
5. Avoid keyword stuffing
Using your primary keyword too often across your content can hurt your ranking with search engines. Google likes high-quality natural content that provides value to users. Overstuffing your content with keywords will likely cause your site to be overlooked.
6. Build links to your site
External links to your website can boost your rankings and increase your website's visibility. Google considers pages with several quality backlinks as those with valuable content. Reach out to owners of websites and request that they carry a link to your site. Alternatively, publish irresistible content that any website will want to link to.
SEO efforts don't end with web content. Extend your knowledge of SEO to your social media pages. And get the most out of them by optimizing them for the best possible search results.
Actively collect and share customer feedback on your company's website and social media channels. This will help you gain trust with prospects and encourage them to view your products.
9. Measure your results
It's not enough to implement an SEO strategy. You need to measure and analyze the performance of your efforts. Several tools like Google Analytics can provide you with valuable insights into website traffic, user behavior, and conversion rates.
10. Don't stop working on your growth.
Continuously work on growing your online presence. Regularly publish high-quality content, build backlinks, and engage with customers.
Also, stay up-to-date with the latest SEO trends and best practices.
Wrapping Up
It's important to note that SEO is a long-term strategy, and it may take time to see results. But with consistent efforts, you can improve your website's search engine rankings and traffic.
Stay up-date with the latest advancements in SEO to ensure your business is in the "hot" zone.
Explore All
SEO Keyword Research Strategy Articles