When it comes to SEO, being an enterprise-level business can be a challenge. It's not just about optimizing your website for individual keywords and ranking on the first page of Google.
This requires a lot more thought and strategy for enterprise SEO. In this blog post, we'll discuss key strategies you should consider when developing your enterprise SEO plan.
What Is Enterprise SEO?
Enterprise SEO is the practice of optimizing a website for search engine rankings that are associated with larger organizations and businesses. It requires a more comprehensive approach than traditional SEO.
It must consider different organizational structures, multiple product lines, and customer demographics. This means taking an in-depth look at your current website structure and content and creating high-quality content tailored to target audiences. You will be utilizing analytics data to inform decisions.
Importance of Enterprise SEO
Implementing an effective enterprise SEO plan is essential for any business that wants to remain competitive in the digital world. A well-executed strategy can help you reach more customers and make your website easier to navigate and index, increasing conversion rates.
A successful enterprise SEO plan should also focus on improving visibility across different search engines, such as Google, Bing, and Yahoo. This will ensure that you attract customers from all sources, not just those who use one engine.
Creating a Successful Strategy for Enterprise SEO
When it comes to creating a successful enterprise SEO plan, there are several vital elements to consider:
Research
It's essential to thoroughly research your target audiences and the keywords they use when searching for products or services related to your business. This will help you craft content tailored to their specific needs and optimize it for maximum visibility in relevant searches.
Keywords
Once you've identified your target audiences, it's time to start building out a list of keywords associated with them. Make sure you include short and long-tail keywords that reflect the topics and phrases potential customers may be searching for on search engines.
Content
High-quality content optimized for SEO should be at the core of your enterprise SEO strategy. Your content should provide valuable information, answer questions, and encourage readers to take action—all while utilizing the relevant keywords you've identified.
Optimization
Optimizing your content for search engines is essential in ensuring that potential customers can find it. This includes adding meta tags and incorporating keywords into titles and descriptions. You must utilize ALT text for images and ensure all links are working correctly.
Analytics
Utilizing analytics tools to track how visitors interact with your website will provide invaluable insights. This is into what kind of content resonates with them the most. This data can help inform future adjustments to your enterprise SEO strategy and ensure that you always provide the best possible user experience.
Top Tips to Help With Strategy for Enterprise SEO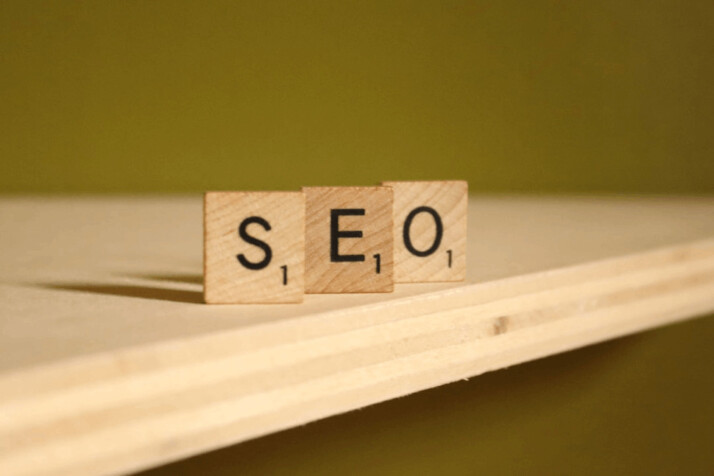 Focus on User Experience
Your ultimate goal should be to create an enjoyable and informative experience for your visitors. This will ensure that all of your content is easy to read and understand.
Look at the Competition.
Research what kind of content your competitors are creating—you may be able to incorporate some of their ideas into your enterprise SEO strategy. Just remember to keep it unique and relevant!
Adapt to Changes
As search engine algorithms continue to evolve, you must stay up-to-date with any updates and adjust your strategy accordingly. This will ensure that you remain competitive in the digital space.
Test and Measure
Utilize A/B testing and analytics data to determine what's working and isn't. This will help you make informed decisions about your enterprise SEO plan and ensure that it remains successful in the long run.
Prospects for Enterprise SEO
The future of enterprise SEO looks bright. With the continual advancement of technology and search engine algorithms, businesses have more tools and data than ever. Use it to optimize their websites for maximum visibility. Additionally, content creation is becoming increasingly important in helping to reach potential customers. Make sure you create content that adds value and resonates with your target audiences.
Final Note
Successful enterprise SEO requires a lot of thoughtful planning and ongoing monitoring. You must do your research, create compelling content tailored to your target audiences, and utilize analytics data to inform decisions. By following these strategies, you can ensure that your website stands out from the competition and continues attracting new digital customers.
Explore All
SEO Keyword Research Strategy Articles