College is an integral part of education. It allows you to impact your community and boost professional stability. Most people find applying to colleges a difficult and stressful process.
College admissions officers typically use emails as evidence of interest in the chosen field. And to measure how much interest you have in attending a particular institution. If you've previously sent an email to an institution and haven't received any response, you should send a college admission follow up email.
You must ensure that your email to the admissions' office is legitimate and professional. This guide discusses how to write a compelling college admission follow-up email. It consists of samples that'll help you ace the process.
Writing A Compelling College Admission Follow up Email
Refrain from assuming that silence indicates a negative response after waiting without a response to your initial email. Keep in mind the admission officer might be pretty busy. Instead, consider silence to be neutral. It's also possible that your email has been lost in the inbox of the admission officer since they typically receive several emails daily. In this case, a polite reminder, in the form of a follow-up email, is necessary.
It is best to send a follow up email about 7–10 working days after sending your initial email. The most important thing to note when writing a college admission follow-up email is to keep it short—maybe one or two phrases.
Find the initial email sent to the admission officer and note the details before writing another email. By doing this, you tailor your email to fit the details of the previous one. You may send your follow-up email as a reply to your previous email. The recipient of your email already has the original message, so it'll be easy to follow through.
Avoid being pushy or demanding. Polite and precise follow-up emails work best.
Tips for Writing College Admission Follow-up Emails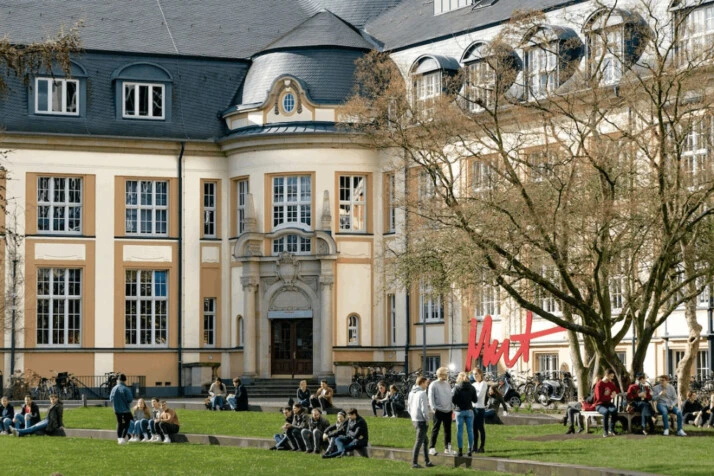 1. Your email must be specific
Always ensure that your email is specific. Also, address it to the initial admission officer you sent the initial email.
2. Be sincere
College admissions follow-up emails tend to be predictable but remember to communicate honestly. Avoid meaningless sentences. Write only about the subject you want them to remember and respond to.
3. Always refer to the original email
The admission email doesn't need to be rewritten. To ensure that the admission officer has all the required information, reattach any attachments from the original email.
4. Let your request be straightforward
You don't want to make the recipients of your email reread the original email. Use terms like 'I wanted to check on if you have any information on my admission status.' This request is direct; the admission officer knows why you are following up, which might improve your chances of receiving a response.
5. Always include a call to action
When writing a college admission follow-up email, the final and most important thing to note is to include a call to action. What do you want the admission officer to do? Do you want their response? Do you need them to call back? Be detailed and unambiguous, so they understand what you want them to do.
Also, remember always to drop your contact information, so it will be easy for them to contact you.
College Admission Follow-up Email Samples
Sample 1
Hello [Name of admission officer],
I wanted to share an article with you that directly impacts my goals and data science interests. [Add one or two sentences describing what interests you about this article.]
I'm excited to discuss admission opportunities at Stanford University with you.
Could we arrange a phone call to talk about this in more detail?
Yours sincerely,
[Your Name]
[Phone]
[Email]
Sample 2
Dear [Name of admission officer],
I am checking in to see if you have any new information about my admissions since I haven't heard anything from you yet.
If you have any questions or require additional information, please get in touch with me at [Phone number] or [email address].
I appreciate you looking at the status of my application.
Yours sincerely,
[Your Name]
Sample 3
Dear [Name of admission officer],
I am [Your Name], and I live in [address].
I want to inform you that I have applied to your reputable college for [course name].
According to the admission form, the process takes [number of weeks]. Nevertheless, it has been[number of weeks] since I submitted the admission, and I am still waiting for a response.
Please let me know how my application is going. I'll be grateful.
You can reach me at [Your contact information] if you require additional information about my application.
Sincerely,
[Your Name]
Wrapping Up
The suggestions above are beneficial when sending a follow up email to a college admission officer. By adhering to the tips, you can demonstrate to your college admissions officer that you're serious about your education and application.
Remember to make the most of the chance to present yourself well. Ask precise questions, and use formal language and structure. Always be considerate of the admissions officers' time and express gratitude for their help.
Explore All
Write A Follow Up Email Articles