A follow up thank you email after networking can maximize the benefits of meeting new people.
You've just finished up a great networking event. You met lots of people and feel confident that you made a good impression. Now what?
It's essential to follow up with the relevant people you meet there.
A quick email thanking them for their time and letting them know how much you enjoyed meeting them can go a long way. It reinforces your connection with them, and it could lead to future opportunities down the road.
The Importance of a Follow Up Thank You Email After Networking
Reaching out to someone you met at a networking event is essential for several reasons.
This event provides attendees an opportunity to build relationships with others in their industry or field. In turn, they can potentially create partnerships or business deals down the road.
First, it allows you to continue building a relationship with the person you met. Second, it will enable you to remind them of who you are and what your business does.
Finally, it can keep your name on top of their mind when they have potential opportunities that might be an appropriate fit for you.
How To Write A Networking Follow-Up?
When you interact with someone at a networking event, it's important to reconnect with them soon after.
A quick email is a great way to stay in touch and continue building that relationship.
Here are some tips for writing an excellent follow-up email:
Start by thanking the person for taking the time to meet with you.
Recap how you met and what you talked about.
Mention any common interests or connections that you have.
Offer to keep in touch, exchange contact information, or collaborate on something in the future.
Close your email with another thank you!
Networking Follow-Up Templates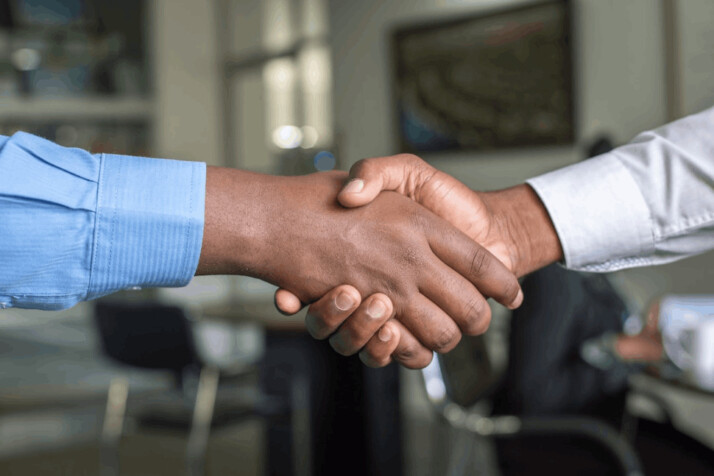 1. To say 'Thank You.'
Meetings and conferences are organized with a lot of work. Extending a warm thank you is always a good idea.
Did the seminar discussion add to your knowledge? Did the occasion help you connect with critical stakeholders?
A short and sweet note of gratitude can go a long way and make their day. Remember to go into detail when telling them about your gains.
Email Template Example:
Dear [Name],
I'm writing to thank you for organizing the Tech Entrepreneurs Conference. It was fascinating to hear about how you built your company from scratch, allocated resources, and tackled different challenges.
You inspired other entrepreneurs like me to think outside the box and work towards overcoming the various challenges I face.
I'm eager to implement some of what I learned and bring it to my next startup.
I hope we stay in touch.
Best regards,
[Name]
[Company]
[Phone Number]
2. To explore potential opportunities
These emails work if you have had a conversation with the subject or if they have an opportunity you are interested in.
Remember to be considerate of their time and availability, so keep the email short, and specific. Remember to use a professional tone.
Email Template Example
Hello [name],
It was lovely to meet you last night at the networking event. Thank you for taking out the time to chat with me. I wanted to catch up with you about the potential job openings we discussed.
I will call your office on Monday morning to schedule a meeting. Or if you have another preferred method of contact, please let me know. I'm looking forward to hearing from you!
Warm Regards,
[Your Name]
3. To promote your business
You can send a quick email to someone you just met to promote your services and products. You can also ask them to consider a future collaboration with your business. This is an effective way to boost your career while strengthening ties with a prospect.
Here are a few things to remember when crafting an email to promote your business.
First, make sure you're personalizing the message for each recipient. You also want to be clear about your offering and why it benefits them.
Finally, be mindful of the timing – you don't want to bombard recipients with lots of emails at once!
Email Template Example
Hello, [Name],
It was a pleasure to meet you at 'The App' on 12th November 2022 and learn more about your innovative gaming platform.
I've been thinking about your struggle with app distribution, and I think 'Cloud Inc' could help you solve this issue. To this date, many businesses just like yours are using our services and are highly satisfied.
Please look at my website and don't hesitate to contact me in case you have any questions about our products/ services.
Could you come on board for a call or meeting this week?
Best regards,
[Name]
[Job Title]
[Company]
[Phone Number]
Final Words
Now you know how to write a follow up thank you email after networking with someone. When in doubt, use a template to guide your writing.
Time is also a critical aspect here. If you're too late to send an email, the prospect might not be able to remember you at all.
Make sure to sound professional, offer value, and be precise.
Here's to building solid connections and boosting your career!
Explore All
Write A Follow Up Email Articles