You may be wondering how to follow up on an outstanding payment without sounding like a bill collector. And you're not alone — many people find it difficult to know what to say (or not say) when emailing about money.
The key is to sound clear, firm, and polite — but not angry, aggressive, or threatening. But writing an email to follow up on outstanding payments can be time-consuming.
We understand overdue invoices or late payments are indeed annoying for any business. And it's important to stay on top of outstanding payments to keep your business running smoothly. Therefore, this article outlines the best email templates to professionally remind clients of overdue payments and charges without spending much time.
How to Write an Email to Follow up on Outstanding Payments
Follow-up emails are vital in business if you want to maintain the effectiveness of your sales and marketing strategies. If a customer fails to pay, you must clarify what the payment agreement entails and address the reason for missing the payment.
Tips to Write a Follow-up Email for Outstanding Payments:
Keep it brief & polite – Get to the point quickly and clearly state your email's purpose. Make sure to use a courteous and professional tone.
Use persuasive language – Make it clear that payment is overdue and emphasize the importance of timely payment.
Include all relevant information – Provide details about the outstanding payment, including the amount owed, invoice date, etc.
Avoid making threats or ultimatums – This will only aggravate the situation and may damage your relationship with the client.
Offer a payment plan or alternative arrangement – If the client struggles to pay in full, offer to set up a payment plan. You could also explore other options, such as partial payment.
End on a positive note – Thank the client for their time and reiterate your willingness to work with them to resolve the issue.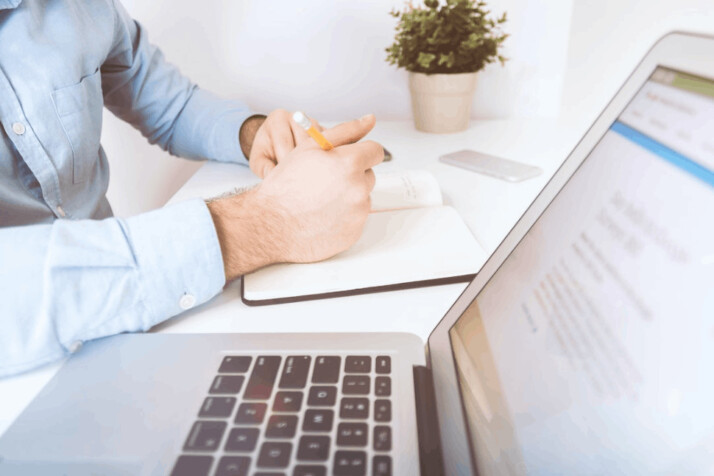 Outstanding Payment Reminder Email Templates
An outstanding payment reminder is a critical part of any business. This email template makes it easy to reach out to the customer and ask for their payment. Late payments cause serious cash-flow issues, especially for small business owners. You must learn to write a polite yet professional follow-up email to remind clients of outstanding payments.
Below are effective outstanding payment reminder email templates that you can customize according to your needs:
Template 1: Initial Payment Reminder Before Due Date
Hello [Client's Name],
I hope you are doing well. We just wanted to follow up about your outstanding payment for invoice #[invoice number]. The due date is next week on [date], and we wanted to ensure you were aware.
We understand that our clients are busy, and sometimes things can slip through the cracks. If you have any questions about the invoice, please don't hesitate to reach out to us. You can also view the invoice online by clicking here: [link].
Thank you for your time. We look forward to hearing from you soon.
Sincerely,
[Your Name]
Template 2: Reminder Email on the Day Payment Is Due
Hello [Client Name],
This is a gentle reminder that your payment for invoice #[12345] is due today. You can make the payment by credit card, check, or bank transfer. If you have any questions about making a payment, please don't hesitate to contact us. Thank you for your prompt attention to this matter.
Thank you,
[Your Name]
Template 3: Email Reminder for Late Overdue Payments
Hi [Client Name],
I hope you are doing well. We have not received payment for Invoice #[12345] dated [Date of Invoice], which is now overdue by [xx] days. Please make payment as soon as possible.
If we do not receive a payment within [xx] days, a late fee of $[X] will be assessed. Additionally, future services may be suspended until all outstanding payments are made in full.
Thank you for your attention to this matter. If you have any questions, please don't hesitate to contact me at [Your Email].
Sincerely,
[Your Name]
Conclusion
Writing an email to follow up on outstanding payments is crucial in any business. You need to be assertive yet polite on your word to request timely payment for the continuation of services. And it can be quite time-consuming and complex to compose an outstanding payment reminder email from scratch.
This article outlines practical tips on how to write a professional payment reminder email, along with some templates for different situations.
Explore All
Write A Follow Up Email Articles