The worst mistake you can ever make is not getting in touch with your audience after an event. Sending event follow-ups is essential for keeping up the conversation with attendees after your event. It also helps to boost attendance at the following one, and turning your audience into potential customers if you run a business. The event follow up email examples in this guide is a great place to start.
Sending event follow-up emails is a great way to network, make new friends and retain customers. Ensure that your conversation doesn't just end at the event; keep networking even after the event has ended.
How to Write the Perfect Event Follow-up Email
An event follow-up email is sent to attendees of an event to ask for their opinion about the event. Such email includes information that would be helpful to the recipients.
These tips will guide you in writing the perfect follow-up email to your event attendees.
Always contact your attendees again after every event. For an interview, business meetings, transactions, references, or special events, contact them within 24 hours.
Email your attendees every three months to maintain the bond you have created with them.
Make sure that your email subject is catchy. You can do this by describing an incident that occurred during the event.
Include attachment of a pictures or videos from the occasion. This is a way to bring up attendees' good moments at your event. Include a photo that shows how big the crowd was and how well the event went.
Add a call to action to your emails. Your email's subject will determine your chosen wording in your call to action. When sharing photos, include a link to a photo album on Facebook or Google Drive, then get them to download it.
Ask attendees for feedback on the event.
Event Follow up Email Subject Examples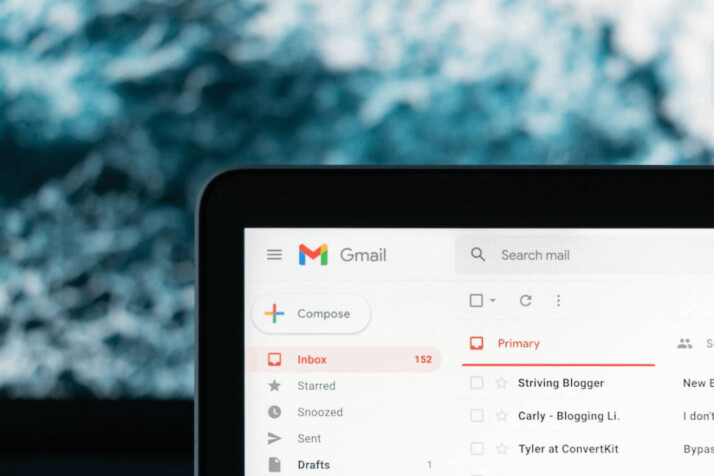 The email subject is the first thing your attendees see when they receive your email. Make sure the subject is catchy enough to grab their attention.
Here are a few examples:
You helped [Event title] be a success; thank you!
We appreciate your participation in [Event title].
We appreciate you coming to [Event title]; recordings are within.
Thank you for joining us at [Event title] (bonus information inside)!
[Name of attendee], here is a webinar recording for you.
[Name of attendee], What did you think of the [event title] with the [speaker's Name]?
You were missed at [Event Title] today! Here is the audio file.
[Name of attendee], I'm sorry you couldn't attend [Event Title]; we would like to see you next time
Event Follow Up Email Examples
These email samples will guide you in sending an event follow-up email to your attendees.
Follow-up on an acquaintance made during an event
Hello [Name of attendee],
I'm really delighted [Event title] brought us together. After that, I went to your website and liked what you said about building high-performance teams. Have you used the [Recommendation] yet? I have employed that approach with my team, which has been tremendously effective.
If you're interested, I'd be happy to talk more about it or email you some templates and examples.
Once more, thank you for meeting me at [Event title]; I hope to see you soon.
Kind regards,
[Name]
[Signature]
Follow-up email after a business event
Greetings [Name of attendee],
It was wonderful to meet you at [Event Title] the other day. I wanted to get in touch because I loved reading your opinions on [Insert opinion].
I want to talk more about how we can help your business expand. It'll be a pleasure for me to save your company the same amount of money we have saved other local businesses each month.
Are you open to meeting on Thursday? It should only take a few minutes, and I know you'll be pleased with what we offer. If not, let me know what time works best for you, and I'll adjust.
Thanks,
[Your Name]
Follow-up email after a physical event
Hello [Name of attendee],
Thank you for attending [Event title] on behalf of the entire team at [Event organizer]. We hope you had a good time and found the event a good use of your time, effort, and money.
Here, you can discover information and summaries, as well as related pictures, speeches that were recorded, and relevant blog posts.
Register on [website] to receive advance notice about upcoming events.
Please don't hesitate to contact me if I can be of any help. Whether you want to learn more about [Event organizer] or have any questions or comments.
Once more, I appreciate you making [Event Title] a success.
Regards,
[Your Name]
[Your Signature]
Follow-up email after the completion of a webinar
Hello [Name of attendee]
[Webinar Title] is no longer available. I appreciate you taking part.
As we mentioned during the webinar, we'll publish the recording, slides, and other helpful resources in the coming days. So keep an eye out for a follow-up email with this information.
At upcoming events, we hope to see you there as a participant!
Enjoy your day!
[Your Name]
[Your Signature]
Wrap Up
Sending event follow-ups is essential for keeping in touch with attendees after the event. Don't just vanish after an event; follow up on every attendee. Make your attendees feel special by using the samples in this guide to craft the perfect follow-up email!
Explore All
Write A Follow Up Email Articles