A networking follow up email is useful for reestablishing communications with a prospect you met during a networking event. This type of follow-up email aims to develop a professional relationship with your acquaintance. The email must include information about how you enjoyed your interaction during the event. It should also include the types of opportunities you would like to explore in your collaboration.
Follow-up emails remind prospects of who you are and what you discussed during the event.
The Importance of Follow-up Emails
Follow-up emails are not unique to networking events. There are many reasons for sending a follow-up email. The most prominent reason for follow-up emails is to facilitate conversations that might yield new business opportunities.
They show recipients your continued interest in pursuing a project or partnership. They're also a way to provide new information that could sway a prospect's decision.
Whether you're contacting a potential client, employer, or business partner, you must be fine knowing they won't always respond. A follow-up email is a polite way to ask for a response.
Tips for Writing a Networking Follow Up Email
Thank Them For Their Time
Reinforce Your Connection
Mention Something That Caught Your Attention
State What You Hope to Offer
Maintain a Positive Tone and Outlook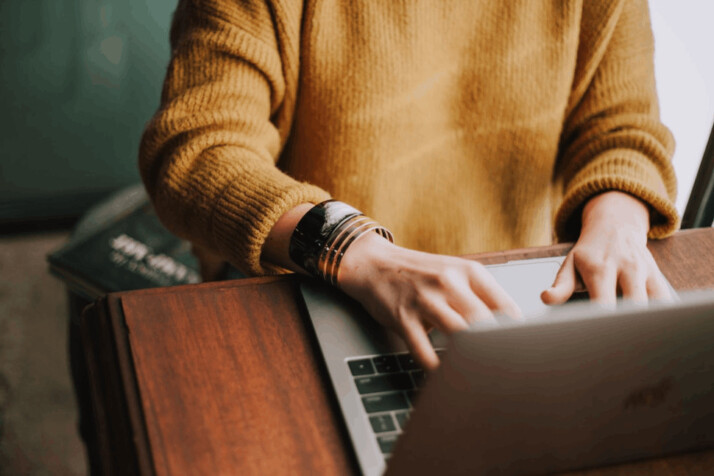 Networking Follow Up Email Samples
Writing tips won't make you a master at writing compelling emails overnight, but they can create a sense of structure. Here are some examples that showcase how these tips can help create a smart networking follow up email.
Sample A
Hello [Name],
Thank you for taking the time to meet with me yesterday. It was great to hear about your experience in the industry and learn more about what you do. I enjoyed our conversation and wanted to reinforce our connection.
I also wanted to mention something that caught my attention during our meeting. When you mentioned you're looking for someone familiar with social media marketing, I wanted to let you know that I'm comfortable with SMM strategy. I owe this to my past experiences working on campaigns through various platforms. Based on this, I would like to offer my expertise as a freelance social media marketer should any opportunity arise in the future.
Lastly, please keep me in mind if any positions open up at your company or if you ever need help recruiting top talent. Please feel free to reach out anytime! Thank you again for your time, and have a great day!
Sample B
Hello again, [Prospect Name]
Thank you for taking the time to meet with me yesterday. I enjoyed learning more about your work, and I think our two companies could benefit from a deeper connection.
It was great to see that you're using [social media platform] innovatively. I'm excited to share some ideas that I've been working on. In addition, I wanted to mention that your presentation on [topic] gave me some new perspectives on the issue.
If there's anything further that I can do to support or promote your business, please don't hesitate to let me know. Thanks again for agreeing to meet, and have a fantastic day!
In Summary
Networking follow-up emails are integral to professional success because they help conversations become opportunities. They can get your foot in the door and show prospects what you have on offer. Networking is key to a modern professional's stability and success. Take the time to learn this key skill and develop good writing habits. The benefits you'll reap later will be worth far more than the time spent learning this skill.
Explore All
Write A Follow Up Email Articles