A project manager oversees a project's planning, acquisition, implementation, and conclusion. Working with clients and employees as a project manager might be one of the most challenging aspects of your career. This is particularly because clients and employees may be unresponsive to the project. However, you must be careful when sending a project manager follow up email to clients, especially when you are faced with these challenges.
A follow-up email is typically sent to a client that taking that hasn't responded concerning a project. Or an employee taking too long to carry out project directives. As a project manager, you want to ensure that your follow-up email is direct and professional. Follow the tips in this guide to achieve success with your email.
Why Should You Send A Follow-Up Email?
Your Client and employees may not respond to your email for a number of reasons. In such cases, sending a follow up email is appropriate. Some of the reasons why you may not receive a response to an initial email include.
The recipient was too busy to respond.
They did not even notice your email because your email got buried in their spam boxes.
They might need more time to consider your request, or they might want to talk to someone else.
You should never jump to conclusions that your clients are uninterested in a project. As a project manager, you should always reach out when you are still waiting for a response concerning a project.
What to Note when writing a Project Manager Follow up Email
Your email subject must be catchy enough to draw the attention of the recipient.
Keep it short and direct.
Always include a call to action in your project follow-up email. The aim is to get them to respond to you.
Project Manager Follow Up Email Samples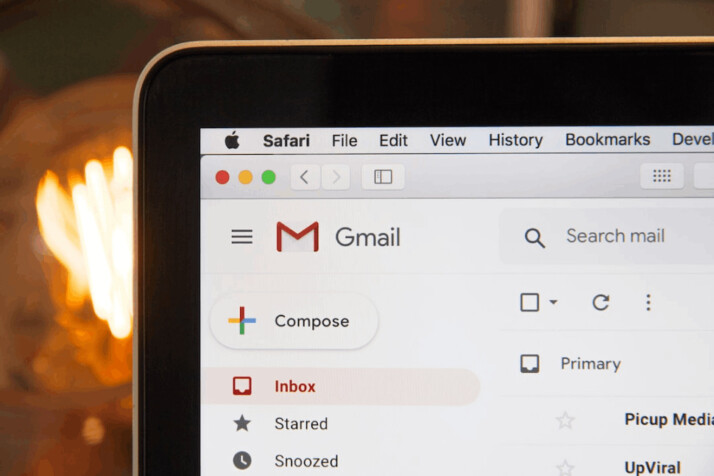 Here are some examples of follow-up emails a project manager can use in following up on clients and employees:
Example 1: Follow-up email to ask about the situation of the agreed project.
Good day, (Recipient's name)
I want to thank you again for agreeing to take up this cause. I'm eager to find out the situation at your end, so I can plan my workload and fulfill my deadlines.
Do you think the job will be finished on the day we agreed upon (date)?
This project has a lot of components, as we have already discussed in the previous meeting. So please feel free to ask me any questions or request clarifications regarding the project. Also, if there are any problems, kindly let me know.
I look forward to hearing from you shortly regarding the project's current status.
I'm grateful.
[Your name]
Example 2: A follow-up email to an employee.
Hello [Employee's name]
I wanted to follow up on your actions following last week's [project details] progress update.
Do you intend to complete the project within a new deadline?
Thanks.
[Your name]
Example 3: A follow-up email to confirm if a client has gone through project details
Subject: Do you have any inquiries concerning the proposal?
Hello [Your name]
I hope you're enjoying your week.
For the [project you're working on], did you have a chance to review the quote I sent you on [day you sent the quote]? I would love to begin [project or service you are offering] so you may [get the desired result].
Don't hesitate to get in touch with me if you have any questions.
Sincerely,
[Your name]
Example 4: Follow-up email to a client who has agreed to partner with you.
Hello [Recipient's name]
We appreciate your agreeing to partner with us on this project. Please, concerning the project, we would love to hear your thoughts.
We value your business and want to ensure you have a good experience and find what you need.
Please review, and let us know if any modifications need to be made.
Thanks!
(Your name)
Example 5: A follow-up email to ask a client for project feedback
Hello [Client's name]
Did you have a chance to review our most recent proposal yet? [Short, one-sentence synopsis of the actual proposal].
We can't wait to start this project and hear your ideas! If you have any inquiries about the specifics of the idea, do let me know (as outlined in my previous email).
Example 6: Follow-up email to ask if a client got your previous project email.
Hi [Client's name]
I wanted to see if you had read my prior email and to provide a follow-up. As I said, [restate the question succinctly or remind them of what you require].
We may go on to the project's next phase as soon as we obtain your response. Please let me know if I can further clarify what we require!
Common Mistakes made when writing a Project Follow-up Email.
1. A confusing subject line
If your subject line is unclear, an overworked client can decide not to even open the email.
2. Taking too long before sending a follow-up mail
If you keep your Client waiting too long, they can become busier and move this item to the bottom of their list.
3. Acting too pushy
Make sure your follow-up is courteous and friendly to help your Client understand that this is just a friendly reminder.
4. No call to action in your follow-up email.
Your Client might not realize they were expected to act on anything and move on when scanning emails. Make it obvious what they must do.
5. Mismatched Mode of Contact
Learn about your clients' favorite mode of contact. Just be aware of who you're working with because some customers prefer phone conversations over email.
Conclusion
Follow-up emails are the next step after a long period of silence from your client or employee. It can be frustrating to have your project kept on hold. That is why you should send a follow-up email to put your projects back on track.
You, your clients, and your employees are busy. So keep your follow-up emails straightforward to ensure that everyone is on the same page and that your project proceeds.
Explore All
Write A Follow Up Email Articles