Real estate is a competitive industry. It requires persistence, hard work, and a ton of follow-up emails! Because the truth is, the chances of you closing a deal on your first email is pretty low. It's as low as 2%, according to Woodpecker. But don't lose hope because you can dramatically increase your chances of closing that deal with a well-written follow-up email. And we're here to help you with some great real estate lead follow up email template samples you can use.
Not following up on a lead is one of the most common mistakes that real estate agents make. You want to avoid following in their steps. Be persistent with your follow-ups and give value to your prospects to win that sale!
Why Follow Up Emails Matter
There is no doubt that follow-up emails are more important than your initial emails. In fact, follow-up emails, on average, have a 27% response rate compared to initial emails, with only 16%, according to a cold email statistic.
As many as 80% of sales deals require at least five follow-ups before closing, so consider your email outreach an ongoing conversation. This data shows how essential follow-up emails are in any sales scenario, especially in real estate!
Tips For Writing a Great Lead Follow Up Email
Write a clear and engaging subject line.
Make clients want to open your email. Your subject can ask questions, address their interest in a particular neighborhood, or present valuable information. Try to keep your subject line below 41 characters. This ensures your recipients see your subject even when they're on their phones.
Some great subject line examples are:
"Hi, this is [Agent name], here with a quick question."
"Want to move to [neighborhood/city that they're interested in]? This could be your sign!"
"[Contact name], let's talk about your next winning real estate investment."
Be straightforward.
It is essential to keep your follow-up email short and direct by getting straight to the point. Shorter messages are more likely to get a quicker response for leads. Plus, they're easier to view on a mobile device!
Keep a professional and friendly tone.
You want to establish a strong connection with your lead. One way to do this is by making them feel welcome and at ease with your tone. Greeting your client and thanking them for their time can be a great way to start your email. Focus on what they want and need, not just on closing the deal.
Include the next step in the process.
Let clients know what you can do to help them move forward. Making them aware of what is still needed to secure their dream property will make them reach out to you again.
Provide a strong call to action
You want to make it easy for your clients to respond or perform what you want them to do. Include the time, date, and location of your planned meeting in your calendar invite. You can also provide your phone number, so they can quickly call or text you.
Add a closing statement.
Before you end your email, thank the customer one last time. And be sure to tell them that you look forward to their response. This lets them know that you value their time and their business.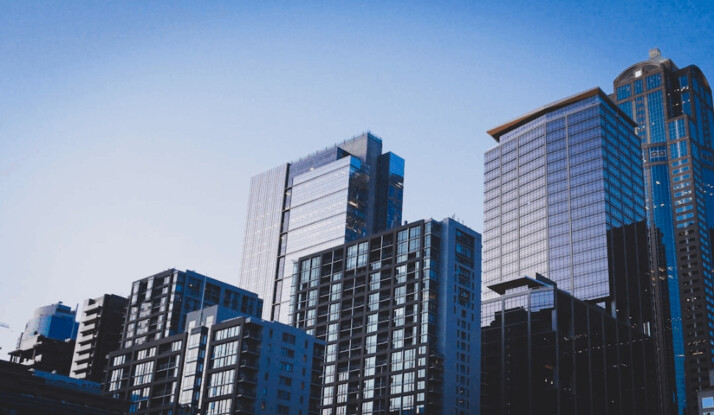 Real Estate Lead Follow Up Email Template
Follow up after no response.
Hi [Contact name],
Thank you for contacting me about the house at [address] on [date of conversation]. I emailed you about looking at the house and possibly other houses in the area, and you weren't able to respond. I just want to check when the most convenient time for you is.
Please let me know, so I can secure a showing schedule for you. You can reply to this email or give me a call or text at [your number]. Let's get started on finding your dream home!
Talk to you soon,
[Signature]
To follow up on an inquiry.
Hello [Lead Name]
I am contacting you regarding your inquiry about the property on [address]. I tried to reach you on [date of conversation], but you were unavailable.
If you're free I'd love to talk more about the property with you. This is a prime property in the heart of the city. And I believe this would be perfect for your needs. It's also close to all the amenities you need, including [list of amenities].
If you're still interested in the property, call me at [Contact number], so I can schedule a viewing for you.
Thank you for your time. I greatly look forward to hearing from you soon.
All the best,
[Signature]
To ask if they're still interested in selling their house.
Hi [Client Name],
I recently spoke with you about selling your home, and we wanted to check in to see if you are still interested in proceeding. We at [Real Estate Agency] would love to help you through this process and answer any questions or concerns you may have.
If you could let me know at your earliest convenience, that would be great.
Thank you!
Kind Regards,
[Signature]
To follow up on an expired listing.
Hi [Client Name],
I noticed that you previously put your home on the online market, but the listing expired before you could sell it. This does happen, but it shouldn't occur in your beautiful neighborhood and your breathtaking home. Don't be disheartened. I want to help.
I am [Your Name] from [Brokerage]. My brokerage and I specialize in selling homes in your neighborhood. We help buyers find their forever homes in your neighborhood every day.
I have some great marketing ideas to sell your home that I would love to share with you. We can schedule a meeting together at your most convenient time. You can text or call me at [contact number].
I look forward to meeting with you soon,
[Signature]
Conclusion
A follow-up email is essential in real estate because it allows you to stay in touch with your clients and continue building relationships. By sending a follow-up email, you show that you care about your clients and are interested in helping them find (or sell) their homes.
Make following up easier with the help of a real estate lead follow up email template. The templates in this article are sure to help you get a response.
Explore All
Write A Follow Up Email Articles