Your best friend's wedding is around the corner, and you're the maid of honor. With this role comes a need to deliver a rousing speech befitting such a joyous day.
Writing a maid of honor speech doesn't have to be a Herculean task. However, despite your best intentions and hard work, you may feel like you don't have enough knowledge to deliver a great toast.
Luckily, with this guide on how to write a bridesmaid wedding speech, you'll get all the tips necessary to craft a good one. We will help you craft the perfect speech to keep your audience engaged and make the bride proud!
How to Write a Bridesmaid Wedding Speech
With some preparation and creativity, you can deliver an amazing toast that will impress your audience and make the bride smile. Here are our top tips on how to write a great maid of honor speech.
Plan Ahead
First of all, plan ahead. Give yourself plenty of time to brainstorm ideas, do research, and practice out loud. Knowing what you want to say ahead of time gives you more confidence in delivering your speech. It helps to reduce any nervousness or jitters you may feel when getting up to speak.
Know Your Audience
Next, think about who your audience is. As the bridesmaid, you likely know the wedding party very well, so tailor your speech accordingly. Make sure your speech fits the style of the event.
If everyone's wearing suits and dresses, don't use too much slangy language! Consider the ages and interests of those attending, and try to include something for everyone.
Introduce Yourself
When writing your bridesmaid speech, start off with an introduction about why you were chosen for this special honor. Describe your relationship with the couple in a few sentences, then move on to anecdotes about them separately and together.
This will help lighten the mood and set the tone for the rest of the speech. In addition, it allows others to get to know the couple better.
Find a Place for Quotes
Punctuate your speech by including quotes from famous people or poets, like William Shakespeare or Robert Frost. These quotes should relate to marriage or relationships in general.
It adds depth to your words while at the same time showing appreciation for the craft of language. You could even add humorous stories throughout your speech that highlight how far the couple has come since meeting each other.
Express Positive Sentiments
To wrap up your bridesmaid speech, focus on expressing positive sentiments towards the newlyweds and their future together.
Instead of giving generic best wishes, give specific examples of how they can keep their love alive through adversity and tough times. Thank the guests for being part of such a momentous occasion. Finish off with one last quote before wishing the couple good luck!
With these steps on how to write a bridesmaid wedding speech, you are well on your way to crafting an excellent one.
Things to Avoid in a Maid of Honor Speech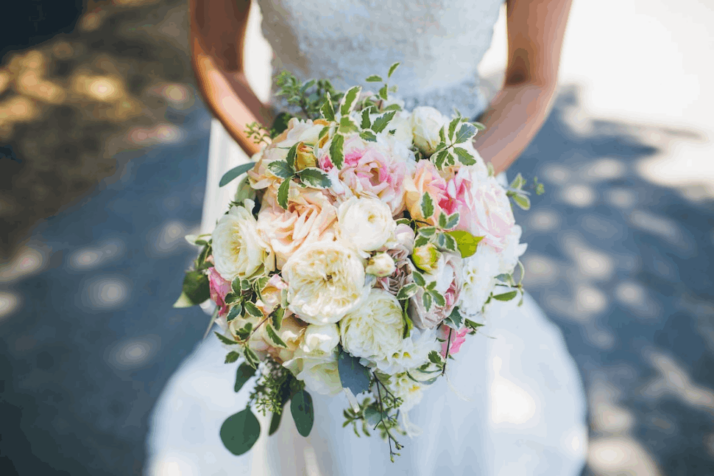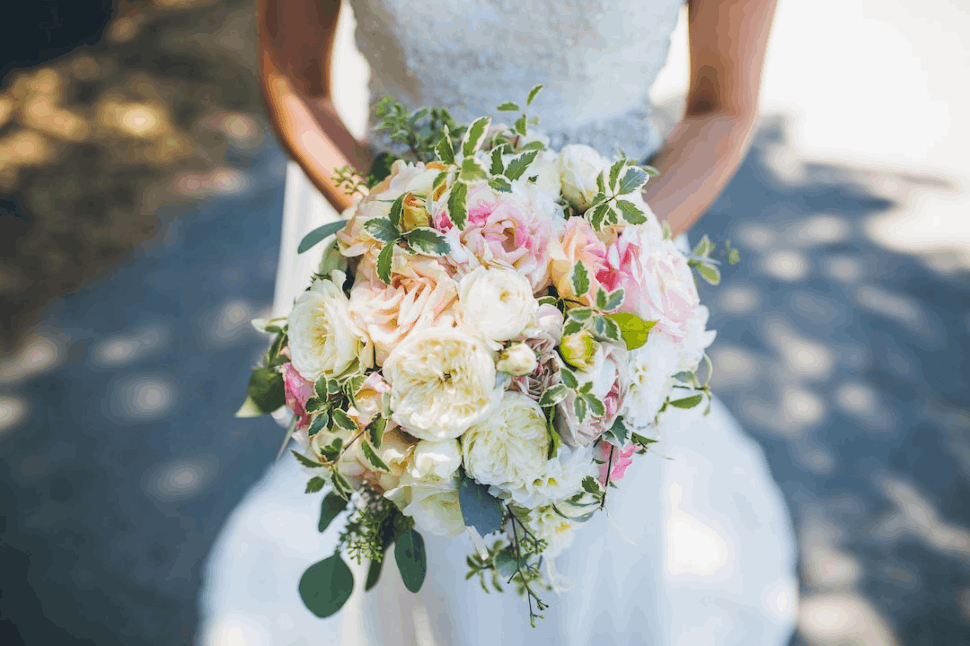 Maid of Honor speeches are an important part of any wedding, and it is essential that they are given with respect, grace and positivity. However, there are some things you should steer clear of to ensure the speech goes smoothly.
Avoid Embarrassing Jokes
It is best not to embarrass anyone during your speech. This includes making jokes about the bride or groom or talking about topics that could potentially cause offense. It's also advisable to keep anecdotes personal rather than divulging too much information which would make others uncomfortable.
Don't Mention Exes
Never mention any ex-partners or failed relationships. This should be a happy occasion for all involved, so staying away from negativity or anything off-topic is key. This is a once-in-a-lifetime moment; you shouldn't talk about previous partners.
Keep It Concise
Try not to ramble on, as you want your speech to remain concise and focused on the couple's love story. Maids of honor should not take up too much time speaking, instead aim to deliver an impactful yet brief message. Lastly, avoid trying to steal the limelight from the bride and groom. Keep their love story at the center of your speech while sprinkling in humor and sentimentality along the way.
Overall, maids of honor have a great responsibility when delivering their speeches. Do justice to the couple's bond by conveying heartfelt messages whilst keeping the tone light and humorous. Ensure you avoid any embarrassing stories, negative anecdotes or stealing the spotlight is key in order to give a successful maid of honor speech!
Examples of Maid of Honor Speeches
If you need a few examples of bridesmaid wedding speeches, check out the examples below.
Example 1
Good evening everyone! I am honored to stand here as the bridesmaid. It has been an absolute pleasure getting to know our beautiful bride and handsome groom in this special moment of their lives. As we all raise a glass to celebrate, I'd like to share some funny stories that best describe the friendship between them.
I remember when they first met at a family reunion. It was truly uncanny how their paths had crossed even though they lived on opposite sides of the country. They instantly bonded over their shared love for hiking and soon enough began planning trips together, which eventually led up to this momentous occasion.
Their journey to marriage hasn't been without its challenges. But no matter what bumps along the way, their relationship has only grown stronger and more resilient. What's even more remarkable is how much fun they've had despite all the obstacles. From unforgettable road trips to spontaneous dance parties, these two have never failed to keep us laughing and smiling.
I'm so grateful for the chance to witness such a wonderful union and call them my friends. Here's to many years of blissful happiness and companionship!
Example 2
Good evening, everyone! I'm so honored to be here today as the bridesmaid for this special occasion. It's a pleasure to see everyone gathered and ready to witness the union of our two friends who are about to marry.
I know we've all shared countless memories with them over the years, some funny, some heartwarming and some just plain outrageous. But no matter what they were, they have helped shape their friendship into something truly unique and beautiful. Let's raise a glass and toast to their wonderful journey ahead!
I'd like to share one last thought before we continue. If anyone knows these two amazing people well, it's us — their closest friends who have seen them through thick and thin. So let's make sure to give them the support and encouragement they need to keep going strong!
With that being said, please join me in wishing them all the best in this new chapter of their lives – cheers!
Conclusion
A speech is just a little thing, a piece of words given in front of a lot of people. Remember, though; it's important to be believable and make sure not to be too rehearsed. Keeping it natural and genuine is what makes a truly amazing and memorable speech that people will remember you by.
The tips and examples in this article should help you write a bridesmaid speech easily. If you need more help, consider using the Hey INK tool to generate a great speech in less than a minute. We generated the awesome speeches above with the tool.
Explore All
Write A Speech Articles