Success is a journey, not a destination. It is a continuous process of striving, learning, and growing–something every student should aspire for.
There's that satisfaction that comes from achieving our goals and making progress toward our dreams. Success takes different forms for different people, even for students. Learning how to write a speech about success will give you a chance to impact students to pursue success.
You can share your own experiences and insights on what it takes to be successful. A great speech will encourage students to focus on what will make them exemplary in society. This article will teach you how to write a speech about success.
What does success mean?
Success means different things to different people. It mostly depends on the context and the individual's personal goals and values. Generally, success is the accomplishment of a desired goal or aim or the attainment of a level of excellence in a particular area.
Success is often seen as the opposite of failure. It is the achievement of a desired goal or outcome, while failure is the inability to achieve the same. However, it is essential to note that sometimes, failure is an inherent part of the process of success. It is through the experience of failure that we learn and grow.
Success is the result of overcoming failure. We can achieve success through trying and failing, learning from our mistakes, and trying again. Success is the ability to learn, grow from failure, and continue striving toward our goals despite setbacks and challenges.
How to Write a Speech about Success
1. Choose a topic
First, decide what you want to talk about. What does success mean to you? Do you want to discuss success in a specific context? Narrowing your focus will help you create a clear and cohesive speech.
2. Determine your audience
Consider who you will be speaking to. What are their interests, experiences, and goals? Understanding your audience will help you tailor your message and language to be more relevant and engaging.
3. Research and gather information
Gather information that you can use to support your ideas. Look for examples or statistics to help illustrate your points and make your speech more interesting and convincing.
4. Create an outline
Organize your information and ideas into a clear structure. A good outline will include an introduction, several central points, and a conclusion. Have a good transition between speech sections to help guide your audience through your speech.
5. Write your speech
Using your outline as a guide, start writing your speech. Use clear and straightforward language. Avoid jargon or complex vocabulary that your audience may not understand. Make sure to include a strong opening and closing to grab your audience's attention and leave a lasting impression.
6. Practice and revise
Once you have a draft of your speech, practice it out loud. This will help you identify any awkward phrasing or pauses and allow you to make any necessary revisions. Having someone else listen to your speech and provide feedback is also a good idea.
7. Deliver your speech
Make sure to arrive early on the day of your speech and make final preparations. This may include setting up your equipment or reviewing your notes. Take deep breaths and try to relax. When you're ready to start, speak clearly and confidently.
You can engage with your audience by:
Making eye contact.
Using appropriate gestures to add emphasis and energy to your speech.
Asking questions to get your audience to participate in your speech.
Using storytelling to illustrate your point.
A Long Speech on Success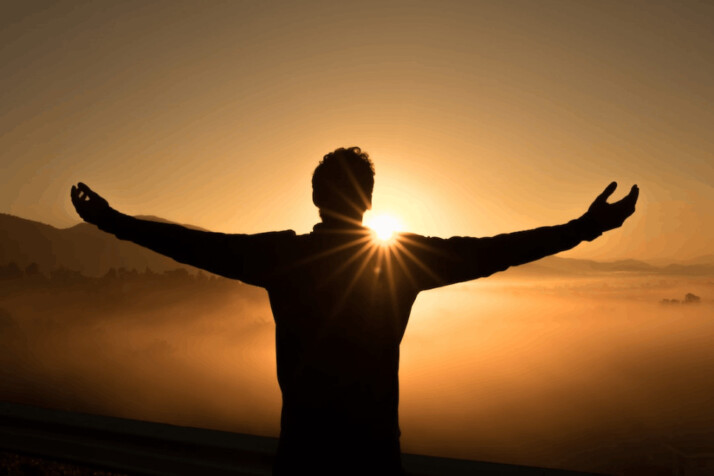 Dear students,
Today, I want to talk to you about the concept of success and how it relates to your studies and future goals.
Success is a term that is often used and talked about, but it can be challenging to define. Some people might equate success with fame and fortune, while others might describe it as achieving personal goals or positively impacting the world.
As students, it is natural to think about success in terms of grades and academic achievements. However, success is about so much more than just getting good grades. It is about finding your passion and pursuing it with dedication and hard work. It is about developing skills and knowledge to help you achieve your goals and make a difference in the world.
So, how do we achieve success as students? The key is to set clear goals and to work towards them consistently. It is also important to surround ourselves with supportive and positive people who encourage us to pursue our dreams and never give up.
Success also requires a growth mindset–the belief that we can improve and learn new things through effort and practice. This means being open to new ideas and challenges and learning from mistakes.
Finally, success cannot be achieved overnight – it requires hard work, dedication, and perseverance. But the rewards of success – accomplishment, personal growth, and fulfillment – are more than worth the effort.
So let's embrace the journey of success and strive to be the best versions of ourselves in our studies and future endeavors. Thank you.
Short Motivational Speeches on Success
Success is not an accident, but a deliberate choice fuelled by your passion and determination to make it happen. Overcome challenges you face with unwavering fortitude, and never give up on pursuing your dreams.
Belief in yourself and your capabilities. Nurture a positive mindset that allows you to stay focused and confident when taking risks toward success. Give yourself credit for your accomplishments, no matter how small they may seem!
Develop a realistic plan that builds upon steps towards achieving your long-term goals. With each minor victory, celebrate your progress and persist through adversity until you achieve ultimate success.
Surround yourself with supportive people who are experienced or knowledgeable in what you want to accomplish. Listen to their advice, yet trust your instincts as well. Be wary of 'yes' men and focus instead on honest feedback.
Visualize success. Believe that you will reach your goal and take comfort from this mental image whenever doubt or fear arises. Remember that success is attainable if you work diligently and maintain an unwavering conviction.
More Short Motivational Speeches on Success
Embrace failure as a learning experience. Use these moments to develop resilience while developing new tactics to bring you closer to success.
Utilize available resources wisely. Invest time into researching successful approaches taken by others. Also, seek out mentors who have achieved great heights within their field.
Think proactively and take action; identify potential issues before they manifest themselves and look for ways to reduce the risk associated with these problems. Cultivate valuable relationships with relevant stakeholders, facilitating smoother transitions during change periods.
Remain humble throughout all facets of life, even after reaching success. Emphasize gaining wisdom rather than material gain since knowledge is power and humility is strength.
Continuously strive for self-improvement by setting ambitious personal goals. Feel free to step outside your comfort zone to acquire new skills – approach each challenge as a chance for growth and development!
Wrapping Up
Many people think that just one achievement is enough to change their lives. However, success is a process–one that is never-ending. You must continually strive to accomplish greatness today, tomorrow, and the day after.
A success speech is a powerful tool to motivate others to succeed. If you're tasked with delivering such a speech to an audience, you want to give it your all. Let your speech be the inspiration they need!
Explore All
Write A Speech Articles