To win your class leadership election or get unanimously chosen, you need to talk to your audience and win them to your side.
Writing a memorable class leadership speech can be daunting and challenging. There are many thoughts in your head. You want to make a good first impression on fellow students and show your capability. But it is possible to deliver an effective and impactful address with the right strategies and techniques in mind.
This article shows you how to write a class office speech that leaves a lasting impression on your audience.
How to Write a Class Office Speech
A class office speech is an essential part of a student's journey in gaining leadership and inspiring others.
Knowing how to write a class office speech can be the difference between having a lasting impression on your peers or being forgotten quickly. To ensure that you deliver a speech that has an impact, below are five steps for writing a powerful class office speech.
1. Introduce Yourself
First, start by introducing yourself and why you want to be a leader. It's important to explain what sets you apart from other candidates and highlight your skills and qualifications. Don't forget to include any experience relevant to the role.
Make sure to include why you're passionate about leading the class and have clear goals in mind that will help develop the school environment. This introduction should capture the audience's attention; use interesting and captivating language while conveying enthusiasm.
2. Connect With the Audience
Focus on connecting with your audience through stories, facts, and emotion. Showing genuine interest in them and understanding their experiences is key.
Illustrate ideas with examples that they can relate to and make them feel like you are speaking directly to them. Use simple language to explain complex concepts without overwhelming listeners, and keep your sentences concise for easy comprehension.
3. Show Energy and Enthusiasm
Third, build excitement within your speech. Your content needs to flow naturally and reflect enthusiasm.
Use uplifting phrases such as "I'm excited to work together and achieve our goals!" and generate buzz by building suspense into your address. Additionally, avoid using jargon which may confuse your audience.
4. Express Your Gratitude to Stakeholders
Thank everyone who helped you along your campaign journey-from teachers and friends to family members and voters.
Demonstrate gratitude towards those around you and take the time to recognize volunteers and other leaders in the school community. Also, express appreciation for all students presents and acknowledge their support in choosing you as their leader.
5. Proofread
Like any other written piece, read your speech again to make sure there is no mistake. If you only have one person to read it to, that's all the more important. While it may sound easy to write a speech, especially with the outline, the speech needs to be practiced over and over again.
Examples of Class Office Speech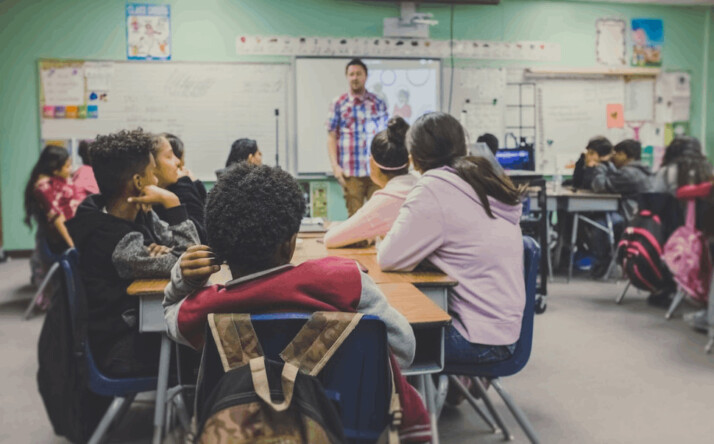 Below are some examples of well-written class office speeches generated with the Hey INK tool.
Sample 1
Greetings students,
I'm sure you all remember me from the student council last year. I am here again today to canvass for your votes to become your class leader. With my extensive experience in problem-solving and organizing school events, I believe I have the best qualities to become your class leader.
I've been active in our school's community since freshman year, where I gained invaluable knowledge about how to lead with humility and confidence. My time on the student council has provided me with a platform to be heard and amplify other people's voices. As your class leader, I promise to continue being an advocate for those who feel unheard or discouraged by the current system of representation.
I also recognize that we need to take tangible steps toward meaningful change. That is why, if chosen as your class leader, I will prioritize formulating policies that are both inclusive and equitable. We should strive to make our school environment more welcoming, safe, and respectful of all backgrounds. This means holding ourselves accountable when necessary and proactively creating measures that ensure fairness across the board.
In conclusion, I ask you to please consider voting for me as your next class leader. My combination of enthusiasm, practicality, and leadership skills makes me the ideal candidate for this role. With every vote cast for me, you would be investing in making our school a better place for everyone. Thank you for taking the time to hear out my candidacy!
Sample 2
Greetings, everyone. I hope this day finds you all well! My name is [Name], and I'm running for class president. As we look to the future, there are a few things that stand out to me as integral components of our successful path forward.
I have spent a lot of time considering how best to run and manage our school efficiently and effectively. After much deliberation, I believe it's essential for us to emphasize developing strong leadership skills and building meaningful connections between students and faculty.
I plan on leveraging my past experiences in order to bring forth initiatives to ensure an enriching environment for every student. Specifically, I will work to increase student participation in clubs and raise awareness about mental health issues. In addition, I plan to develop strategies to reduce bullying in the classrooms.
As your class president, I can promise to always try to understand your needs and make decisions with those needs in mind. To me, success is only achieved when each individual has had their voice heard. With that being said, if elected, I will actively listen to the concerns and opinions of fellow classmates before making any important decisions.
Overall, I am ready to take on the challenge of leading our class together toward a better tomorrow. It would be an honor and privilege to serve as your class president. Thank you for taking the time to hear my thoughts — let's end this off by working together, so we can reach our full potential!
Sample 3
Greetings everyone! I'm standing here today with a question that needs an answer: who should be the class president? Let me tell you why it should be me.
I have great experience in this field, having been a student leader for multiple years and serving as treasurer of our class last year. My tenure has allowed me to gain invaluable knowledge about how things work around here and how best we can propel our school forward. I think it's important for any potential leader to have insight into the structure and dynamics of their position – something I am well-acquainted with.
I'm also a personable individual, eager to help out my peers whenever they are in need. It is clear that there are certain problems that our school is facing which require immediate attention. Problems like low graduation rates and bullying in the hallways must be solved. I know these issues inside and out, so I can provide solutions that would not only benefit our community but also make tangible change. Plus, I'm committed to making sure everyone feels heard, respected, and valued regardless of race, gender identity, or sexual orientation.
I believe I have all the necessary qualities to be a successful class president: expertise, empathy, and ambition. That's why I invite you to join me in this endeavor. Together, we can find a way to create a brighter future for our beloved school. Thank you for your time and consideration.
Final Thoughts
If you are planning on giving a class election speech, you should follow our tips on how to write a class office speech. The most important tip is to make a good case for your candidacy.
The speech should be enthusiastic, and you should show appropriate amounts of energy. Revising and proofreading your speech is crucial to making it as professional looking as possible.
Be creative when it comes to delivering your speech. Employ various methods of engagement, such as body movements, facial expressions, vocal variations, pauses, and hand gestures.
Vary the speed at which you speak and occasionally pause to emphasize key points in your speech. Doing this creates intrigue throughout your presentation and adds character to the words you say.
With a good speech, you can go into the election feeling confident about your chances of winning the election.
Explore All
Write A Speech Articles