Becoming an accountant is a big deal; acquiring the necessary skills takes years of training. However, landing a good job requires more than the right skills. You must demonstrate your skills and qualifications with an excellent resume and a brilliant job objective. A well-written accounting job objective for resume will help you stand out and quickly put you in the good books of the recruiter.
Your resume objective can be the difference between landing a job interview and getting ignored. This article discusses how to write captivating accounting resume objectives highlighting your professional accounting goals.
What Is An Accounting Job Objective for a Resume?
A resume is a document that contains personal and professional information about a job applicant. Such information includes education, work experience, and professional skills.
A resume includes not only your work history; it gives information about your career goals and objectives. The job or career objective statement is one of the most important sections of the resume that can significantly impact your success. This is where you discuss your career objectives and goals for the position you're applying for.
Why Is It Vital to Have An Accounting Resume Objective?
An accounting resume objective allows you to highlight your professional ambitions and goals for the job you're seeking. The resume objective typically takes the top place of your resume to capture the manager's attention and make a good first impression.
An accounting resume objective allows you to demonstrate how your prior work experience will help you achieve your objectives. With the help of an accounting resume objective, you can display your personality and motivation for the position you're seeking for. You also have the chance to showcase your capacity for developing and achieving goals. In this section, you can emphasize your problem-solving, critical thinking, and confidentiality skills, which are pertinent to the accounting industry.
How to Write a Resume Objective for Accounting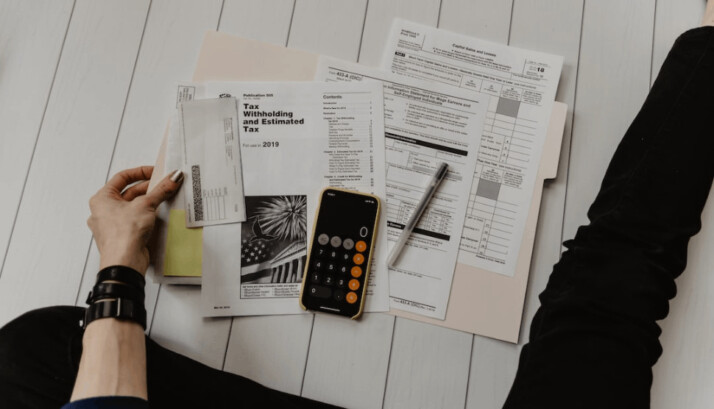 Because an accounting resume objective is the first thing a hiring manager sees, it's essential to highlight your most paramount career goals. Use this opportunity to make a solid first impression!
To draft your accounting resume objective, keep the following steps in mind:
1. Maintain Clarity and Conciseness.
Always ensure to keep your resume's objectives clear and concise. Do so in a few phrases (two should suffice). Maintaining clarity and conciseness increases the likelihood that hiring managers will notice and read your complete resume.
2. Begin by Drawing Attention.
Hiring managers are busy people who get a large number of resumes daily. A compelling objective will be required to make your resume stand out and capture their attention. Start with your most exceptional successes, then move on to your most impressive professional aspirations.
3. Emphasize Your Strongest Qualities.
Having relevant soft skills can give you an advantage when looking for jobs. You aim to demonstrate your career objectives, but you'd be better off adding soft skills, such as deductive reasoning.
4. Talk About your Relevant Credentials.
If you have any certifications, such as an accounting degree or a certification that qualify you for the job, mention them briefly.
5. Showcase the Value You Contribute.
Hiring managers are constantly looking for people who will contribute the most to the organization they are hiring. When developing your accounting resume objective, consider the value you can bring to the firm. Discuss your relevant professional successes or a special skill you have. This will let the hiring manager know what you have to offer immediately.
6. Make Your Career Objectives Clear.
Your professional objectives assist the recruiting manager in determining your suitability for the position. Include the role you're looking for and what you'll accomplish in that role.
7. Put Accounting Front and Center.
Last but not least, remember that you are looking for an accounting position or employment. Therefore, be sure to write a resume objective that is specific to an accounting position. To determine what is most crucial for the role, carefully review the job description.
Accounting Job Objective for Resume Examples
Reading through sample objectives can assist you in developing a solid accounting resume objective. The examples below will help you showcase your skills and attract employers. This is regardless of whether you're a new graduate or have been in the profession for years.
Tax Accountant Resume Objective
"Tax accountant with ten years of experience seeking supervisory position to apply my knowledge of tax return preparation and analysis."
I want to use my 12 years of experience to work with foreign corporations as a tax accountant for [Company Name].
Staff Accountant Resume Sample
I'm looking for a tax accountant role with [Company Name] that will allow me to work with foreign corporations.
Seeking a job as a Staff Accountant with [Company Name] to use my knowledge in economics, banking, and computer science.
Fresher Graduate (Entry Level) Career Objective for an Accountant
Motivated college graduate seeking an accountant position with [Company Name] that will utilize my strong deductive thinking, economics, and problem-solving abilities.
To find work with a respected organization where I can fully use my abilities, financial management background, and accounting degree.
Accountant Career Objective for an Experienced Candidate
A CPA-certified accountant, seeking to join the team at [Company Name] to help with efficient financial reports.
A highly skilled professional with a unique understanding of accounting principles and procedures. 5 years of corporate finance expertise working with global organizations, and seeking an accountancy position at [Company Name].
Takeaway
A well-written resume job objective is essential when vying for any accounting position. Approach your accounting job objective for resume will all seriousness and
Tailor your objective to the specific job you're applying for. Highlight your skills and experience, and pay close attention to details. Lastly, proofread your content.
Explore All
Write Job Objectives Articles