Do you wish to work in the hospitality sector? This quick guide will show you how to set effective career objectives for a hospitality job to launch your hospitality career.
You must customize your resume and cover letter when applying for employment in the hospitality sector to increase your chances of getting hired. A hospitality resume objective makes it possible to sell yourself in a concise statement.
Learn how to construct a strong objective to stand out from the competition and improve your chances of getting past the application stage. Let's get started!
What Is a Hospitality Resume Objective?
A hospitality resume objective is a statement of your goals for employment in the hospitality industry. This should be an overview of the position you seek and what qualifications you have to offer. Your objective should be tailored to the specific job opening you are applying for, highlighting relevant skills and experience.
Importance of Objective on Your Hospitality Resume
A well-crafted resume objective can be the determining factor in whether your resume gets read or tossed in the trash. An effective objective showcases your skills and experiences while demonstrating that you understand what the employer is looking for.
It's essential to tailor your objective specifically to each job application. Emphasize the relevant experience and skills that make you a good fit for the position.
In today's competitive job market, putting your best foot forward on your resume is crucial. And a strong objective statement can help accomplish this goal by highlighting why you are an ideal candidate for the position.
Make sure to state why you are interested in a particular role and what unique qualities you bring to the table. This will make sure that potential employers take notice of your application.
In short, an effective Objective statement helps sell yourself as a top contender for any vacancy!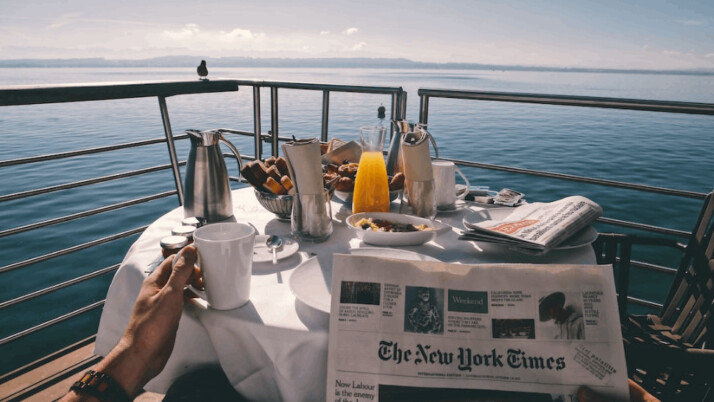 What to Include in Your Hospitality Resume Objective?
The hospitality industry is a vast and ever-growing field that encompasses many different positions, from servers to event planners. When creating your resume objective for a job in hospitality, highlight the skills and experience that make you the perfect candidate for the role. Below are some crucial points to include in career objectives for a hospitality job resume:
Talk About What Drew You to Work in Hospitality
Mention any personal experiences or connections you have with the industry – former jobs or volunteer roles in this line of work. This will help show hiring managers that you understand what it takes to succeed in this career path.
List Out Your Specific Qualifications for the Role
If you have related education or training (e.g., certificates earned through online courses), mention that in your resume. Also, list relevant experience gained from previous Jobs such as waitressing or bartending.
Mention Your Soft Skills
Don't forget soft skills like teamwork ethic And Communication Skills which Are Vital In The Hospitality Industry! Be sure to emphasize how these qualities would benefit your new employer if they were to hire you.
Examples of Career Objectives for a Hospitality Job
A good resume objective communicates your skills and motivates the employer of your choice to want to hire you. The better your resume objective, the better your chances of getting the interview. Below are some examples of a resume objective that you might customize to apply for a hospitality job.
Example 1:
With over 5 years of experience in hotel management, I am seeking a challenging position to utilize my skills and knowledge of the industry. Highly capable of creating efficient systems that improve productivity and maintain compliance standards. I can excel at training and motivating staff to deliver excellent results at Riverview Beach Resort.
Example 2:
An enthusiastic and innovative individual seeking the position of Innovative Activities Coordinator with Royal Cruise Line. And I aim to develop unique, exciting activities for vacationers aboard a cruise liner. I have experience maintaining high customer satisfaction rates by providing quality recreational programs. I am confident I can excel in this role and help ensure passengers have the optimal vacation experience.
Example 3:
I am a dedicated event planner with experience in wedding and corporate events. And I have a keen eye for design and thrive under pressure. I am excited to use my skills at Exotic Events, where I can contribute to creating beautiful and successful events.
Example 4:
An experienced traveler with a passion for helping others to plan their dream vacations. I have the organizational skills and customer service experience necessary to be a valuable member of the Summer Sprint Travel Agency team. I look forward to utilizing my talents to help clients find the perfect vacation package that fits their needs and budget.
Conclusion
Your hospitality resume objective is a powerful tool in your resume. It tells employers what their best work-for-hire opportunity will be if they hire you to fill the hospitality job. In addition, your objective supplies a glimpse of your personality and career goals.
It provides employers with all the details they require to assess your suitability for the hospitality position. This article lists some essential points that you must keep in mind when composing your hospitality resume objective.
Explore All
Write Job Objectives Articles