A resume objective is an essential part of a teacher's resume. It helps to quickly and effectively summarize the skills and experience that you bring to the table. An effective objective can help you stand out from the crowd and show potential employers why they should consider hiring you. And we've got some excellent teacher job objective for resume ideas that you can refer to in this article!
You want your resume objective to be engaging, interesting, and informative. It should communicate your motivation to teach and your skills to offer the position. Putting a bit more time into constructing your objective can pay off in your job hunt, so let's get right to it!
Why Is A Resume Objective So Important?
A resume objective is essential for a teacher job application because it showcases the applicant's teaching skills and experience. It also allows the hiring manager to understand what the applicant is looking for in a teaching position.
The objective statement can help differentiate between two equally qualified candidates, so applicants must take this text block seriously.
Other ways an objective can benefit your resume are:
It helps show your intention to teach and highlight your teaching experience.
It connects your skills and experiences with the requirements of the position.
Provides an opportunity to display your passion for teaching and education.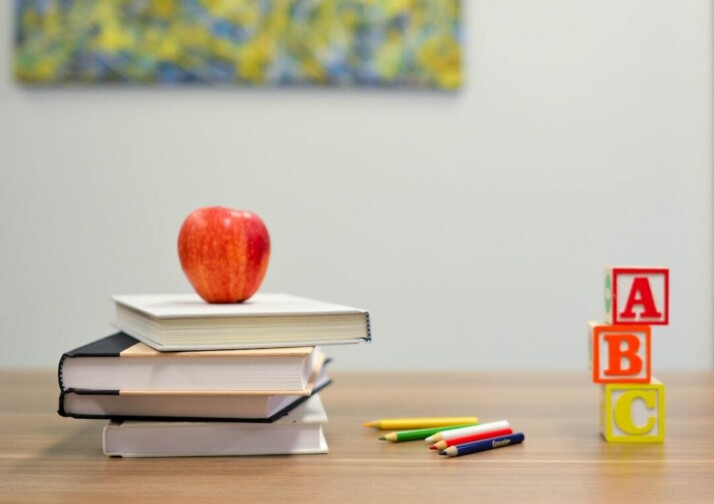 Teacher Job Objective For Resume Examples
For new educators
Newly licensed teacher seeking to apply my skills, optimism, and enthusiasm for teaching to a full-time position. Possesses excellent classroom management skills gained through student and substitute teaching experience and holds a Bachelor's Degree focusing on Early Childhood Education.
A professional teacher who is seeking a position as a middle school language arts teacher. I aim to utilize my understanding of classroom management and curriculum development to foster a student-centered learning environment.
An energetic and adaptive early career teacher who aspires to gain classroom experience by joining Newton School District's teaching staff. Possesses excellent communication and presentation skills.
As an entry-level teacher, I want to utilize my extrovert and dynamic approach to teaching students. My excellent administrative and coordination skills would allow me to perform organizational tasks and duties. As a teacher, I would encourage students to participate in constructive programs.
As a new teacher, I want to offer captivating, fascinating, and unique methods of teaching that create interest in the students. With my cordial nature, I strive to build good relationships with students and the teachers around me.
For experienced educators
Has an energetic and creative personality. Passionate for early childhood education. Looking to be part of the teaching team as a kindergarten teacher at [School Name]. Bringing two years of preschool and kindergarten teaching experience in a bilingual English-Spanish setting.
A passionate, creative, and experienced student-centered educator who is seeking to take on the role of a middle school social studies teacher. Someone who can bring extensive subject-area knowledge gained through a degree in history. Has over five years of experience teaching at the middle school level.
A certified teacher who seeks a social studies teacher position in an elementary or middle school setting. Has a significant amount of patience, passion, and a demonstrated understanding of the subject matter through a Master of Education degree. Has a good understanding of student engagement and motivation through two semesters of teaching experience.
An enthusiastic and hardworking teacher with six years of experience teaching in a private school. Currently, seeking a stable position at [name of the school].
An organized team player and second-grade teacher at St. George's. Provided excellent teaching techniques at John's School for two years. Committed to creating an engaging child-centered environment to promote intellectual and psychological development.
Quick Tips For Writing Your Resume Objective
Keep it concise: A resume objective should only be one to two sentences long.
Sell yourself!: Emphasize your skills and strengths that make you the perfect candidate for the job.
Be specific: Use keywords from the job listing in your objective statement to show that you understand what they are looking for.
Stay focused on the position at hand: Don't use your resume objective as an opportunity to ramble on about unrelated experiences or goals.
Match your qualifications to those listed by the employer: Know if there are any specific qualifications that your employers are looking for. Try and showcase this within your objective.
Wrapping Up
A teacher job objective for resume is a powerful tool to demonstrate your skills and commitment to teaching.
Being clear and concise is the key to writing an effective job objective for your resume. Make sure to get to the point. Deliver your job objective in an easy-to-understand manner. And don't forget to be specific about what you want to accomplish in your job!
Explore All
Write Job Objectives Articles