If you're looking for mechanical engineer career objective examples, you're at the right place! A career objective is a statement of your goals, usually encapsulated in one or two sentences. It shows potential employers what you hope to accomplish with your work.
When it comes to mechanical engineering careers, there are many different routes you can take. But no matter which path you choose, having a strong and specific career objective will help define and focus your efforts.
Keep reading to learn how to write an effective career objective for a mechanical engineer resume with examples.
What Is a Mechanical Engineer Resume Objective?
A Mechanical Engineer resume objective is a one or two-sentence statement that summarizes your qualifications as a mechanical engineer. It should highlight your skills, experience, and areas of expertise in the field. When drafting your objective, target it to the specific job you are applying for.
Steps to Write a Mechanical Engineer Career Objective
Follow the steps below to write a strong career objective for your mechanical engineer resume:
Define Your Career Goals
It is essential to determine your career goals before writing a resume objective for a position as a mechanical engineer. By doing so, you can focus on what specific skills and qualifications you have that match the employer's needs.
For example, you could be interested in working for a company that designs spacecraft. Then you must emphasize your experience with 3D modeling software and aerospace engineering principles in your resume objective.
Determine Relevant Skills for the Job
Identify the relevant skills and qualifications from the job description and list them on your resume. For instance, you could describe your technical skills, like expertise in certain software programs or knowledge of the production process. This can help a recruiting manager understand how you can benefit a business and support its organizational objectives.
Highlight Your Prior Experience
In a resume objective, briefly describe your relevant experience. You might include a certificate you've obtained or the duration of time you've worked in the field of mechanical engineering. This is crucial when applying for a senior position as it might set you apart from other candidates.
Explain How You Can Benefit the Company
Do some research on the business to see how you can benefit the company. You could describe how your abilities, information, or professional background can meet the demands of the organization.
If you explain how you can benefit the business, a hiring manager will be able to better understand your qualifications. This will also demonstrate that you did your research before applying for the job.
Adjust Your Objective for Each Application
Modify your resume objective to match the job description in each of your applications. This might help you better outline and include the goals, competencies, and abilities pertinent to a particular position.
To make sure your objective is appropriate for the position, reference the job description while customizing it.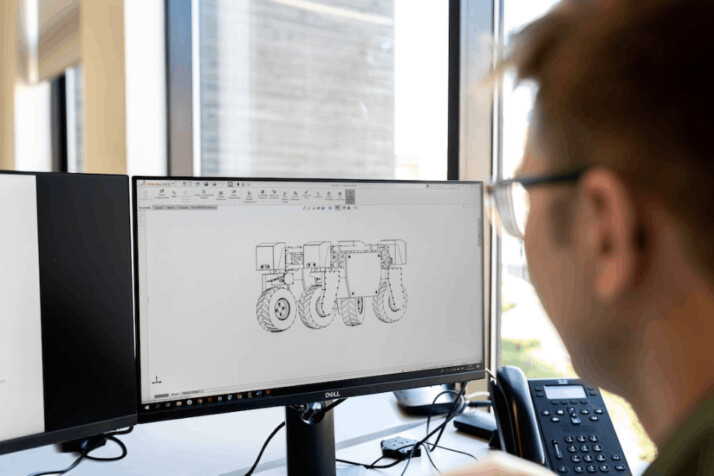 Mechanical Engineer Career Objective Examples
Below are some mechanical engineer career objective examples that you can reference to write a compelling one for your own:
Example 1: New to the job market
Passionate mechanical engineer with proven analytical and problem-solving skills. I am seeking to expand my knowledge of mechanical production processes and contribute to the growth of your business through my skill set.
Example 2: Changing career path
A highly accomplished chemical engineer, I am seeking a new career path in mechanical engineering. With my experience and knowledge of chemical processes, I would be an asset to any electric generator manufacturing organization. My goal is to utilize my skill set and contribute to improving this critical industrial process.
Example 3: Seeking an advanced position
I am a driven engineer with seven years of expertise in the field of mechanical engineering. I'm seeking an opportunity to use my project management skills in an advanced role where I can significantly contribute to the company.
Conclusion
A career objective is one of the most powerful tools you can use in your job search. Whether you are new to the job market or already an experienced engineer, your objective will provide a powerful selling point.
You need it to set yourself apart from other applicants who may have more experience, more education, and even more credentials. Follow the steps in this article and reference the examples to write a well-thought mechanical engineer resume objective.
Explore All
Write Job Objectives Articles