A career objective for a security guard job in your resume helps secure the position you are looking for in the security field. It should be well-written, accurate, and tailored to the company or organization you are applying to.
A good career objective will highlight your skills and experience related to the specific security guard job opening. It can also help to set the tone for your resume and cover letter.
This article is an effective guide for writing a career objective for a security guard job, along with examples to tailor to your needs.
What Is a Career objective for a Security Guard Role?
A security guard job resume objective is a statement specifically tailored to a security guard job. It showcases your experience and skills in protecting people, assets, or property as they are necessary for the security guard position.
A security guard may work in various locations, such as schools, hospitals, prisons, airports, or office buildings. Security guards are responsible for ensuring the safety of those within their vicinity by watching for suspicious activity and reporting any incidents to authorities.
What to Include in a Security Guard Resume Objective?
Clearly state in your objective the type of career you're aiming for and the qualifications that make you the ideal fit for the role. It can be beneficial to highlight a few abilities that align with the position's requirements. It doesn't matter whether you have experience as a security guard or transferable skills from previous positions.
Mention the following in your security guard resume objective:
The skills you have which are listed in the job description
Your aspirations for your career in this role
Relevant expertise and how it relates to the position
Achievements from your previous roles
Soft talents like leadership, management, and decision-making
Physical traits that could improve your performance in the role
Tips to Write a Security Guard Resume Objective
A career objective is a summary statement of what you intend to achieve during the course of your career. Below are some essential tips for writing a good security guard resume objective:
Start your objective with a clear statement of why you are interested in the position.
Highlight your relevant experience and skills, focusing on those that would make you an asset as a security guard.
Showcase your willingness to learn and take on new challenges by mentioning any training or certification programs you have completed.
Make it clear that you are committed to upholding the safety and security of all who work or visit the premises under your protection.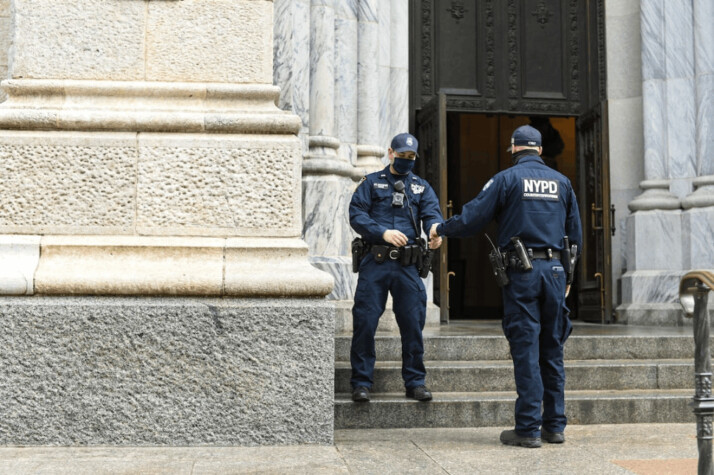 Career Objective for a Security Guard Job Examples
When it comes to career objectives, there's a lot of room for creativity! But it's vital that you remember that it is your resume objective that will be placed before hiring managers. So you want it to be as clear, concise, and convincing as possible.
Below are examples of career objectives for security guard jobs:
Example 1:
Dedicated and enthusiastic graduate seeking entry-level security guard employment where I can enforce crucial rules and regulations to protect others.
Example 2:
A highly observant security guard with five years of patrolling and report filing experience. I am currently searching for a new, fulfilling role that will actively protect the occupants and grounds of the SummerView apartment buildings.
Example 3:
I am a highly driven security guard with extensive experience using closed-circuit TV cameras and alarm systems to identify potential threats. And I would like to use these skills as a security guard for the Hexagon Financial building. I can survey the premises and provide detailed reports of any criminal activity that may take place.
Example 4:
As an experienced event security guard, I seek a contract-based seasonal position with the XYZ Company. My skills include de-escalating situations, preparing incident reports, and communicating effectively with teams. In previous positions, I have excelled in providing a safe and secure environment for guests and staff. I would be proud to bring my abilities to your team and help ensure the safety of everyone at XYZ.
Conclusion
As a security guard, your job is to ensure the safety of the company and its employees. Without a job objective, your resume will be vague and could lead to employers wondering what your career experience is like.
With a clear statement about what you hope to accomplish, you are sure to make a good impression on employers. Follow the tips and examples in this guide for writing a strong career objective for your resume.
Explore All
Write Job Objectives Articles