When applying for a job, your resume is the most important tool in your arsenal. And it's essential to tailor your resume to each individual position.
One way to do this is by including a job objective that aligns with the employer's needs. Good job objectives for a resume show that you have what it takes to succeed in the role.
A well-thought job objective gives hiring managers a snapshot of your skills and experience while showing that you understand their needs. If done correctly, a strong job objective can be the difference between getting an interview or being passed over for another candidate.
In this guide, we'll share tips on how to write good job objectives and provide examples to inspire you to write one effectively.
What Is a Resume Objective?
Resume objectives are usually placed at the top of your resume to draw the reader's attention and clearly state your professional aspirations. A resume objective is a brief, targeted statement or paragraph describing your employment goals.
Tailor the objective statement to the role and highlight the skills and experience that make you a good fit for the position.
Why Is a Resume Objective Important?
A resume objective is important because it helps employers see your goals and how you would be an asset to their company. By including a well-written resume objective, you can show off your skills, experiences, and accomplishments that make you the perfect candidate for the position.
Additionally, a resume objective can help personalize your application by highlighting why this specific position interests you.
How to Write Good Job Objectives for a Resume?
The key to writing a good objective for your resume is providing the reader with clear insight into what you seek. Your job objective is often the first thing your potential employer reads about you. You want to make it sound powerful, persuasive, and to the point.
Following are some guidelines for crafting a strong resume objective:
1. Keep It Short and Focused
An objective should be one or two sentences long, no longer. It should also be laser-focused on the type of position you're seeking.
Generic objectives like "to secure a challenging position in a growth-oriented company" tell the reader nothing about what kind of job you want. It doesn't tell the employer how your skills make you the perfect candidate.
2. Use Action Verbs
Start your objective with strong action words that describe what you have done rather than what you hope to do someday.
Use action verbs like led, managed, created, and such to talk about your work experience. This demonstrates that you are already taking an active role in your career planning and possess transferable skills relevant to the new position.
3. Match It to the Job Posting
Take some time to read through the job description and try to tailor your objective accordingly. For example, if it specifies experience with specific software programs, mention this early in your objective. This will immediately let the hiring managers know that you meet one of their essential requirements.
4. Be Specific About Why You Want This Particular Job
Be specific about what you can offer the company, and explain how your skills match up with the requirements of the job opening. Don't just say, "I'm looking for a new challenge." Why is THIS position appealing? What can YOU bring to the table?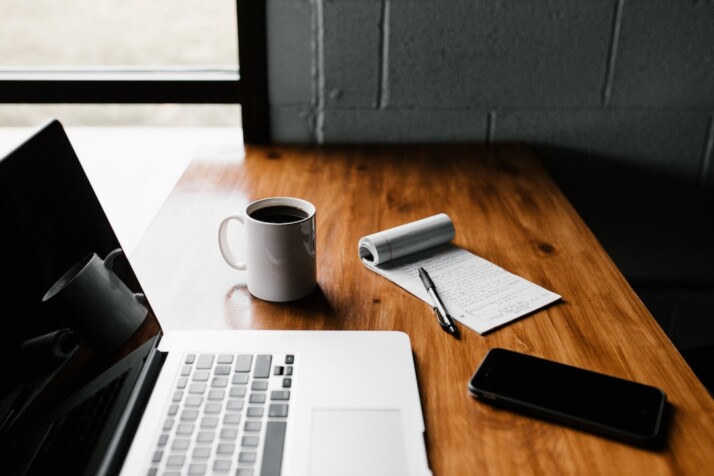 Job Search Objective Examples
Consider the examples below to craft a compelling resume objective statement for yourself:
Example 1:
I am a resourceful individual with a proven track record in implementing effective marketing strategies, boosting organic traffic, and improving search rankings. I am seeking a position as Marketing Associate at ABC company to maximize brand awareness and revenue through integrated marketing communications.
Example 2:
Experienced sales representative with a proven track record in building relationships and closing deals. I am seeking an opportunity where I can continue developing my skills and contributing value to the team.
Example 3:
Energetic restaurant manager with five years of experience in creating memorable guest experiences. I am seeking an exciting new challenge in a high-volume environment.
Example 4:
An established marketing communications leader seeking a new position with a nonprofit organization with over 10 years of experience. I'm looking for an opportunity to use my love of philanthropy and my professional background to impact my community for the better. I am confident that my extensive experience in branding, event planning, and public relations can significantly improve your organization's goals.
Example 5:
An MBA-specialized online marketer with five years of experience managing marketing campaigns. I am seeking the role of Online Marketing Manager at XYZ Inc. I am well-suited for this position with my knowledge of AdWords and Google Analytics. And I wish to apply my skills to increase website traffic and conversions.
Example 6:
I strive to be at the forefront of new media technology and trends, making myself an invaluable asset in any marketing or communications team. With excellent grammar and writing skills for social media content, I am seeking the position of Social Media & Content Marketing Analyst. I can take complex technical or digital information and processes and turn them into compelling stories that reach a broad audience.
The Final Thoughts
Writing good job objectives for a resume can help potential employers decide whether or not you are a good fit for the position. This article lists some effective tips for writing good resume objective statements and provides examples for inspiration.
It's important to craft the best resume objective for your job opportunity and keep it concise. Remember that your resume objective will often be the first thing the hiring manager sees, so make it worth the time. Make it the best.
Explore All
Write Job Objectives Articles