Objective writing is one of the most overlooked components of professional resumes. It is essential for effective resume writing and for enhancing the employer's perception of you.
The more specific and effective your objectives are, the greater your chance of being hired. This article specifically looks into ways of writing a good career objective for finance job resume.
Finance is a broad field. Hence, a finance job could be many things. It could be a bank teller role, a financial analyst role or an auditor role. You need to understand precisely what kind of career you are looking for.
The better you focus on what you want to do, the better your writing. Ultimately, it gives you a better chance of getting the job you want.
How to Write a Career Objective for Finance Job Resume
When you are looking for a job in finance, you must establish your career objective. Having a well-written objective will help you cover all of the necessary points to get hired. Plus, when you land the job, you'll already know what they are looking for in the person they are interviewing.
Keep It Concise and Persuasive
The first rule of writing a career objective, irrespective of the industry, is to make it concise.
Your career objective is meant to give a brief overview of what you bring to the table. In addition, it is an opportunity for recruiters and managers to see your value proposition and what you can do. By taking this approach, you are writing a resume that is guaranteed to be read.
Showcase Skills Relevant to the Job Opening
Another important part of writing a career objective for a finance job resume is to showcase your skills.
You shouldn't just showcase any skill. The skill should be relevant to the job. For example, a bank teller needs to have experience in cash handling. This same skill isn't important for a financial auditor.
Quantify Your Accomplishments
When writing about your achievements, you should quantify them. Include figures to show the things you've achieved in the past. If you fail to quantify your accomplishments, it sounds vague. Take a look at these two resume objectives:
I helped the company improve turnover.
Under my leadership, the company improved its turnover by 250% within two years.
The second example quantifies the accomplishment, making it sound better and more inspiring. The first example is too vague.
What Should a Good Career Objective for Finance Job Resume Look Like?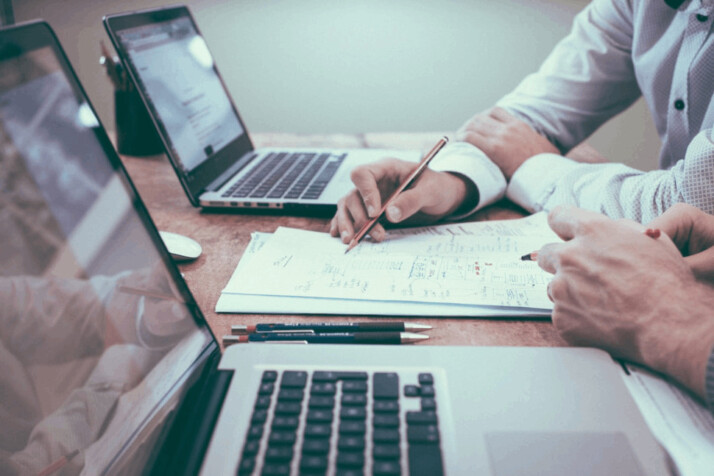 Below, we have some examples of what a good career objective for finance job resume should look like. You can use the examples as they are or edit them to suit your experience.
Example 1
My aim is to secure an entry-level assistant position in a finance company. I hope to utilize my skills and knowledge in acquiring and managing financial information.
Example 2
I'm looking for a position in finance that will allow me to work with data and accounts. I would like to use my skills in analysis and problem-solving as well as work with people within the company.
Example 3
I am seeking a position in the finance industry. My ideal job is one that allows me to use my market analysis ability to make sound investment decisions that will benefit the company.
Example 4
I am a financial analyst with experience in the securities market. My ability to analyze and predict changes in the market provides my clients with stability and security.
Example 5
I'm looking to apply my skills in finance and business within a company that can benefit from my experience and expertise. I aim to be the best financial analyst possible and provide value to any organization that hires me.
Example 6
I am a finance professional with one year of experience in accounting and communication. I aim to work in an organization where I can utilize my skills for the betterment of the company.
Final Thoughts
Your resume objective is an opportunity to show that you are the perfect candidate for the position.
You can create well-crafted career objectives like the ones above using the new Hey INK tool. The tool allows users to access INK's more than 120 AI short-form writing tools from a single interface.
Explore All
Write Job Objectives Articles