Applying for a leadership role doesn't come without its challenges. Often, one must undergo a rigorous selection process that includes several interviews and tests. Not to mention the number of qualified applicants you'll be up against. To succeed, you must stand out right off the bat. And the best way to do that is through a stellar career objective for leadership position in your resume.
Many people often disregard the importance of a career objective. But this small block of text can help boost your resume and set you apart from the crowd. And in this article, we'll share some winning objectives that you can refer to. Read on and get ready to level up your application!
Why Your Career Objective is Important
A well-written career objective can mean the difference between getting that interview and being passed over. When applying for leadership positions, you must emphasize your skills in a way that shows you are the best candidate for the job. And a career objective does just that.
With a concise and well-crafted career objective, you can catch the reader's interest and make them want to learn more about your qualifications. Keep your objective focused and laser-guided on what you want and are trying to achieve.
Career Objective for Leadership Position Examples
Team Leader Career Objectives
A highly efficient team leader with exceptional management skills is looking for a leadership position at [Company Name]. Has experience in managing a marketing team of 30+ employees smoothly and productively. Professionally provided training for new hires and optimized the potential of each employee.
An effective team leader with a demonstrated initiative to motivate others to achieve their goals. Has strong communication and interpersonal skills. Bilingual: English and French.
An accomplished and inspiring leader who is well-versed in setting goals, providing training, generating performance reports, and designing new strategies in light of feedback. Looking for a challenging team lead position at [Company Name].
Self-motivated team leader with 7+ years of managerial experience, seeking to work [Job Position] at [Company Name]. Offering unparalleled team supervision, management, collaboration, and strategic development skills for long-term and short-term goals.
A proactive and earnest group leader with over five years of experience motivating and training team members. Was able to mobilize sales teams to meet and even exceed sales targets. Seeking employment at [Company Name].
For a Managerial Position
Looking to continue my career with [Company Name]. I aim to utilize my leadership, project management, and administration skills to contribute to mutual growth and success.
Aspiring to apply leadership skills, creative problem-solving, and excellent management skills with a growing company to maximize its income.
Looking to leverage my experience while continuing to be challenged. With over 20 years of experience, I am more than capable of working for service providers delivering marketing intelligence services and products. Account Management, Project Management, and Process Management are my strengths.
I am pursuing a career as [Job Position] in [Company Name]. I strive to share my research and presentation skills to benefit your company, growth, brand, and profits.
Looking to offer my skills and over five years of experience to your company for the position of [Job Position]. Especially in the field of [Niche, i.e., sales or advertising]. I look forward to enhancing my professional expertise following organizational objectives.
General Leadership Career Objectives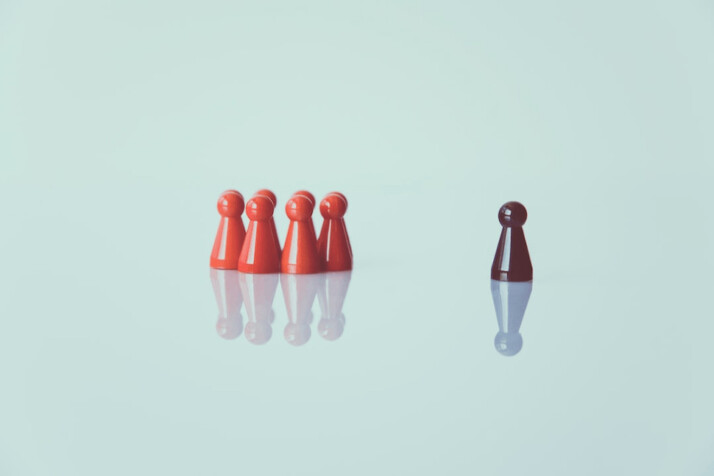 A critical thinker with strong decision-making skills, seeking a position as a [Job Position] at [Company Name]. Has expertise in strategic task allocation, skill development, and gap assessment.
A skilled team leader with the ability to train and motivate a group of employees. Can effectively mentor them toward achieving the desired collective goals and outcomes. Seeking a sales group leader role at [Company Name].
A focused group leader who is looking to work in a leadership role at [Company Name]. Highly skilled in generating reports, implementing staff training, and coordinating with employees.
I am an effective problem-solver and have been a strong team manager in [Company Name] for the past five years. Looking to use my proven ability to organize teams in a new and exciting working environment at [Company Name] as [Job Position].
A goal-oriented team manager who is aspiring for a leadership position with [Company Name]. Has proven leadership and organizational skills. Expert at staff performance management and monitoring, nurturing, and developing sales leads.
Quick Tips For Writing a Winning Career Objective
Be compelling. Your resume objective should be engaging enough that the recruiter gives your resume a full reading.
Highlight your management and leadership skills as a mentor or role model. These are key characteristics when applying for a leadership role.
Keep your goal clear, do not write an ambiguous resume objective, and be specific in defining what you want.
Use the relevant keywords from the employer's job advertisement to optimize your resume objective.
Final Words
A career objective for leadership position is a powerful tool to showcase your skills and experiences to potential employers. It allows the employer to understand your goals and how you can contribute to their organization. Take inspiration from the examples in this article, and you should be well on your way to boosting your resume. Good luck!
Explore All
Write Job Objectives Articles