The desire to switch careers is not bad, especially if you're unhappy with your current job. If that's the case, it's time to update your resume objectives accordingly. Changing career resume objective requires you to tailor your objective to this new goal, demonstrating your sincere interest in making a move.
Think about what you want from your next job and focus on highlighting those skills and experiences in your resume. You will learn to write excellent career change resume objectives from this guide, making it easy to stand out from the crowd.
What Is Career Change Resume Objective?
A career resume objective briefly describes your professional experience, and what you can offer the company you're applying to. It helps you stand out from the pool of applicants, especially when your resume is fresh and new.
Before writing a career change objective, decide which career you want to switch to. Your resume should describe your goals and ambitions for your new career. This section is a pitch rather than a list of job skills. This information will make hiring managers understand your interest in their organization and what it stands to gain from your expertise.
Why Is Changing Career Resume Objective Important?
There are a few reasons why having a change of career resume objective is essential. It:
Shows that you're proactive and that you are willing to take the initiative.
Helps you stand out from the competition.
Demonstrates that you have thought of what you want to do and how best to achieve your goals.
Demonstrates your commitment to your career goals.
If done correctly, it can distinguish you from the others applying for the same position.
How to write a Career Change Resume Objective
Changing careers can be a daunting task, but it's also an incredibly rewarding one. Your resume objective becomes extremely important when looking for a new job in a different field. It's the first thing prospective employers will notice, and you must show that you have the skills they're looking for.
How do you write a career change resume objective that stands out?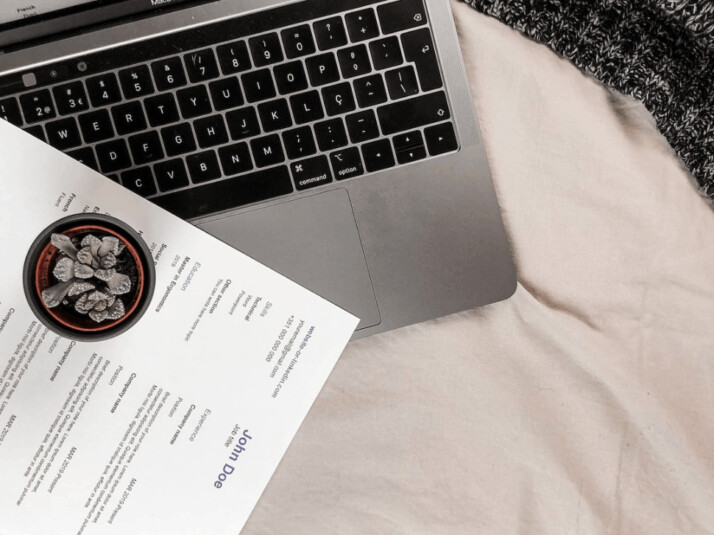 1. Determine what you want to do
This step is the most important regarding career change resume objectives. Unless you know what you want to achieve, it will be difficult – if not impossible – to draft a convincing objective statement. So take some time for self-reflection and identify your passions, strengths, and skills.
Are there any specific industries or roles that interest you? Or are there specific tasks or activities which make you feel fulfilled? Having a definite idea of what direction you'd like to head in, start brainstorming keywords related to this field/position.
2. Target your Objective Toward a Specific Organization
Target your objective toward the specific company or industry of your interest. If you want to work at an advertising agency, state why your background makes you perfect, rather than just stating what position you want.
Alternatively, if certain aspects of the job market appeal to you (strong growth potential, innovative companies), highlight them in your objective statement.
Regardless of your approach, always ensure that your objectives reflect what YOU want – not what someone else wants from you. Employers can smell desperation from miles away, so make sure your objective reads confidently.
3. Identify Transferable Skills
Highlight the transferable skills you have from your previous jobs that are relevant to the position you're targeting.
4. Craft an attention-grabbing headline
A strong headline can help hook the reader and create intrigue around your background and qualifications. Good headlines are often underestimated, but they are one of the first things potential employers see. Use it to convey your unique selling point.
5. Tailor your objective statement
When changing careers, it's important to highlight your skills and experience in a way that relates to the new field you're interested in. The most effective approach to do this is by creating resume objectives that target the position you're applying for.
6. List out specific goals or objectives that you have for your career change.
Use strong verbs to describe the actions and accomplishments you were responsible for in past roles. This will show off your capabilities more than passive phrases.
Make sure to keep your tone friendly and positive, emphasizing how this new opportunity will help you grow professionally.
Changing Career Resume Objective Examples
Example 1: Jobs in business development
"To use more than seven years of experience working in a deadline-driven atmosphere to quickly learn and advance in a profession in business development. Accomplishing difficult tasks results from strong communication abilities and the demonstrated capacity to create reliable connections and successfully manage competing demands. A self-starter with a lot of drive determined to succeed in her new work."
Use these words to create a strong, personal objective statement.
The capacity to communicate clearly at all levels. Results-oriented self-starter with lots of enthusiasm.
Showed organizational and planning abilities with the capacity to manage many priorities successfully.
The capacity to create and deliver persuasive presentations.
Skilled at using data analysis to choose the best course of action.
Excellent negotiating and listening abilities.
Example 2: Client service manager Jobs
"A talented and experienced administrator with experience managing several priorities and serving the demands of clients. Seeking a position in customer service. A career changer ready to improve your business's client experience through diligent and dedication."
Using these words, write your unique objective statement.
A high degree of accuracy, meticulous attention to detail, and the ability to effectively manage several tasks.
Excellent planning and organizational skills.
Capable of solving problems and coming to wise conclusions under high-stress situations.
Effective writing and verbal skills.
Capacity to function both individually and in a group.
Conclusion
Writing career change resume objectives can be easy. A professional resume objective creates intrigue, interest, and opportunity.
First, make sure your objective is specific and measurable. Next, focus on the outcomes of your actions rather than the activities themselves. This way changing career resume objective can work to your advantage, and potential employers can see exactly how you're planning on advancing your career.
Finally, always stay positive! No one wants to hire someone who sounds negative or uncertain about their ability to succeed.
Explore All
Write Job Objectives Articles