An effective resume objective for a medical assistant position will showcase your most marketable skills right from the start. A great medical assistant job objective should underscore your desire to work to benefit your patients.
The average time spent reviewing a resume by a hiring manager is less than ten seconds, so making an excellent first impression is crucial.
This article reveals tips on what to include in your resume and gives excellent examples to inspire your writing.
Who is a Medical Assistant?
A medical assistant is a healthcare professional who assists physicians and other health professionals in treating patients.
They may take medical histories, perform essential examinations, order laboratory tests and x-rays, give injections, provide wound care, teach healthy living habits, and more.
Medical assistants support physicians and other health professionals in delivering patient care. They may perform clinical and clerical duties, such as recording patients' vital signs and handling insurance claims.
Job Objective: Resume Tips to Note for a Medical Assistant Role
A resume should highlight patient care experience, skills, and organizational abilities. Depending on the specific role, other relevant strengths could be teamwork orientation or technical expertise (for positions that involve more clinical duties).
It's important to show potential employers that you can do what the job requires and have what it takes to give patients good care.
The objective statement can be used as an opportunity to demonstrate how you can make a valuable contribution in this setting. In summary, here are tips for applying when drafting a resume for a medical assistant position:
Make sure that your objective fits the requirements of the position.
Explain your background and qualifications.
Specify your goals for the role and why you think you'd be a good fit for them
Best Examples: Medical Assistant Job Objective
Job objective statements help future employers see your skills, knowledge, and attributes. It also helps them know what you can bring to the role.
These examples showcase how a resume for a Medical Assistant Job should list the essential job objectives of the position. Check out these examples: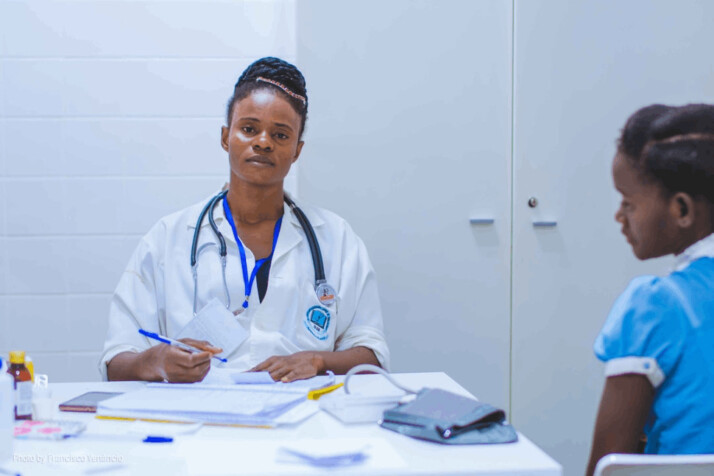 1. Competent Medical Assistant with over six years of expertise in managing administrative duties and aiding doctors with patient care. Dual Certification in CNA and Basic Life Support.
2. Patient and attentive Medical Assistant eager to positively impact Beecham Hospital's growth. I bring 4 years of experience working in a medical office and an understanding of advanced medical procedures and vital signs management.
3. Experienced Medical Assistant eager to contribute actively to ABC Memorial Hospital in patient care and administrative support roles.
6. A patient, conscientious, and kind individual looking for lucrative work as a medical assistant. Ability to maximize the facility's productivity through an in-depth understanding of patient care and administrative duties.
7. Seeking a position as a Medical Assistant at XYZ. I want to use my knowledge of complex medical procedures and my administrative work experience.
8. Seeking a challenging position as a Medical Assistant to put my experience caring for patients and communication skills to good use.
Conclusion
If a medical assistant job objective is too vague, it is less likely that it will successfully get the job you want. Do not exaggerate your abilities; highlight those for which you will make a strong candidate.
Explore All
Write Job Objectives Articles