Are you ready to get your foot out the door in search of your dream job? Well, before you do, ensure your resume objectives are in order.
A resume objective can boost your chances of getting hired. And even though you're new to the job market, there are plenty of objectives for new job that you can include in your application.
In this article, we'll share some great resume objective samples that will inspire you. We'll also discuss some great tips to help you make a winning resume objective. Get ready to learn how to write resume objectives that can significantly help your job search.
Let's get into it!
What is a Resume Objective?
A resume objective is a short, catchy statement that sums up your skills and experience related to the job you are applying for. It's designed to grab the attention of employers and make them want to learn more about you.
Don't get your resume objective confused with a profile summary. While both are great tools for improving your resume, an objective is more focused on your intent for the job. It also phrases your skills and experience in a way that shows the employer how it can help you be successful in a role.
How To Make Your Resume Objective
Writing your resume objective is more like writing about your career goals. It gives employers insight into what you want and what you expect to get out of this job. Not only that, but it also gives them an idea about your vision for your professional career.
Here are some important steps to figuring out your objectives for new job and career goals in general.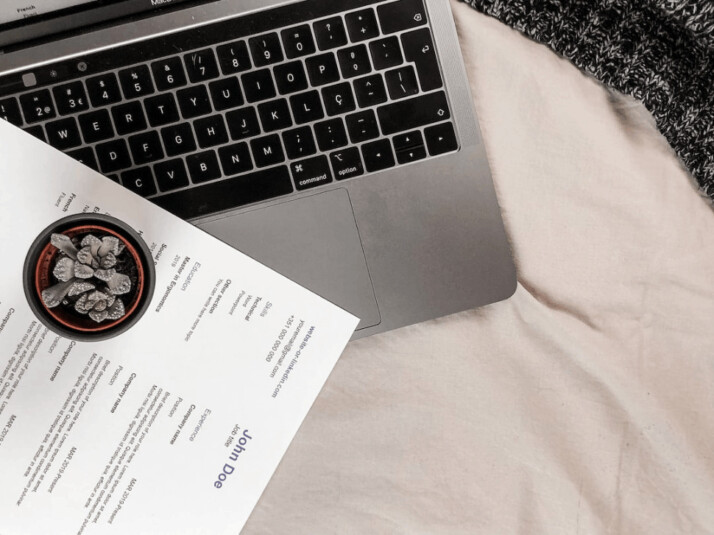 Identify your values
When you align your professional development goals with your core values, you feel more fulfilled daily. And when your goals and values are aligned, you can stay motivated in your job and are less likely to feel burnt out.
That said, it's best to identify your values first. Start by asking yourself what is most important to you and what kind of work has fulfilled you in the past. Take the time to separate your values from what you think will appeal to performance reviewers.
Here are some quick exercises that can help you out in the process of identifying your values:
Try to imagine your ideal future self. Write present-tense sentences to describe who you want to be. You could say, "I am honest," or "I create new ideas." Organize roughly two to three statements, and distill them into the values they reflect (e.g. honesty, leadership, and creativity).
Think about your most proud accomplishments and the values they embody. If one of your favorite career moments happened when you streamlined your team's onboarding process, then efficiency and organization might be your values.
Picture your ideal work role
Having identified your core values, you can think more specifically about how they can manifest in your career. To make things easier, try asking yourself these questions:
What are the things that you want to do more of?
Are there any new things that you want to learn?
Which kind of work fulfills you most?
If you had an ideal workday, what would it look like?
Where do you think you excel most?
Take a moment to think this through. You don't have to answer everything at once. You and your goals will change over time. This is all part of the process as you progress further into your career.
Write down your goals.
Setting long-term goals first, then breaking them down into more immediate short-term targets, can help you determine your objectives. It would be best if you considered your long-term goals as the direction you want your career to go. And your short-term career goals can be your stepping stones.
For instance, if you value honesty and interpersonal connection, you might work towards becoming a manager people can trust. That might mean formally studying people management or maybe exploring leadership opportunities at your company. These steps could serve as your short-term goals.
Sample Objectives for New Job
For Fresh Graduates
Graduate of B.A. English with strong communication, travel planning, and email management skills. Looking to help with internal and external communication by applying organizational and research skills as an administrative assistant at [Company Name].
An organized and motivated professional capable of managing time and working under pressure in all environments. Looking for a job at [Company Name] in the field of Administrative Assistant to assist with internal communications and budget administration.
An English Literature graduate with a 4.2 CGPA who is looking for a position as a Copywriter Intern at [Company Name]. Has proficient research skills to help your company produce good quality content to boost brand awareness and sales.
For a Career Change
Service rep with over three years of experience in a high-volume call center. Currently looking to build a fast-paced work ethic and top-notch customer service to support future demand as the new delivery driver at [Company Name].
Seeking to secure a Learning Consultant position at [Company Name]. Has a great educational background as well as experience in sales & marketing. Also has a great work ethic and can learn things fast.
Aspiring to obtain a challenging job with [Company Name] to expand my knowledge, skills, and abilities in Marketing. Working with [Company Name] will help me build a career path that will maximize my education and experience. Can significantly contribute to the organization's growth.
Quick Tips For Writing an Effective Resume Objective
If you need assistance writing your objective, include some of the strongest traits in your resume first. Talk about your strengths and how they relate to your new role.
Here are some other quick and valuable tips that can help you out:
Understand yourself: Take time to develop a better understanding of your goals, your strengths, and all your positive traits.
Identify your strengths: Start with a strong trait and add two to three skills. Describe your career goals, and explain what value you can add to the company.
Be specific about your career goals: One great way to be specific is to state the position you are applying for. You can also mention the company's name.
Avoid beating around the bush: Your career objective should be clear and easy to understand. It's best to keep it between two to three straightforward sentences or three to 50 words.
Avoid first-person pronouns: Generally, it's best to avoid using first-person pronouns such as I or me. If you are an administrative assistant, you could say "Coordinated for information management" instead of "I coordinated for information."
When to Use a Resume Objective
You can use resume objectives for new job when applying for virtually any job. But it is ideal if you're looking for your first job or changing careers. This is because a resume objective doesn't focus too much on skills and experience. Instead, it focuses more on your interest in the role and how you'll fit into the company.
To Wrap Up
Writing down clear and specific objectives for new job helps to paint an overview of the types of opportunities you're looking for. Some might be seeking work in a specific industry or field. Others might be interested in both technical and managerial responsibilities.
Whatever your objectives are, make sure to take the time to understand them before you write them down. This will help ensure you craft objectives that reap positive results.
Explore All
Write Job Objectives Articles